How To Create a Killer Presentation
Presentation
ConceptDraw MINDMAP is an advanced tool for creating killer presentations. You can simply generate, change, and update your presentation. There are different capabilities for viewing and editing the presentations.
Adding new slides and pages and viewing resulting document is a clear process.
Choose the most suitable slides for the presentation at the Slide Navigator and start presentation.
When you are timeless to prepare a presentation, you have an ability to use the default presentation.
You can create several mind maps on different pages and it is possible to select slides from these pages for presentation
See also Videos:
---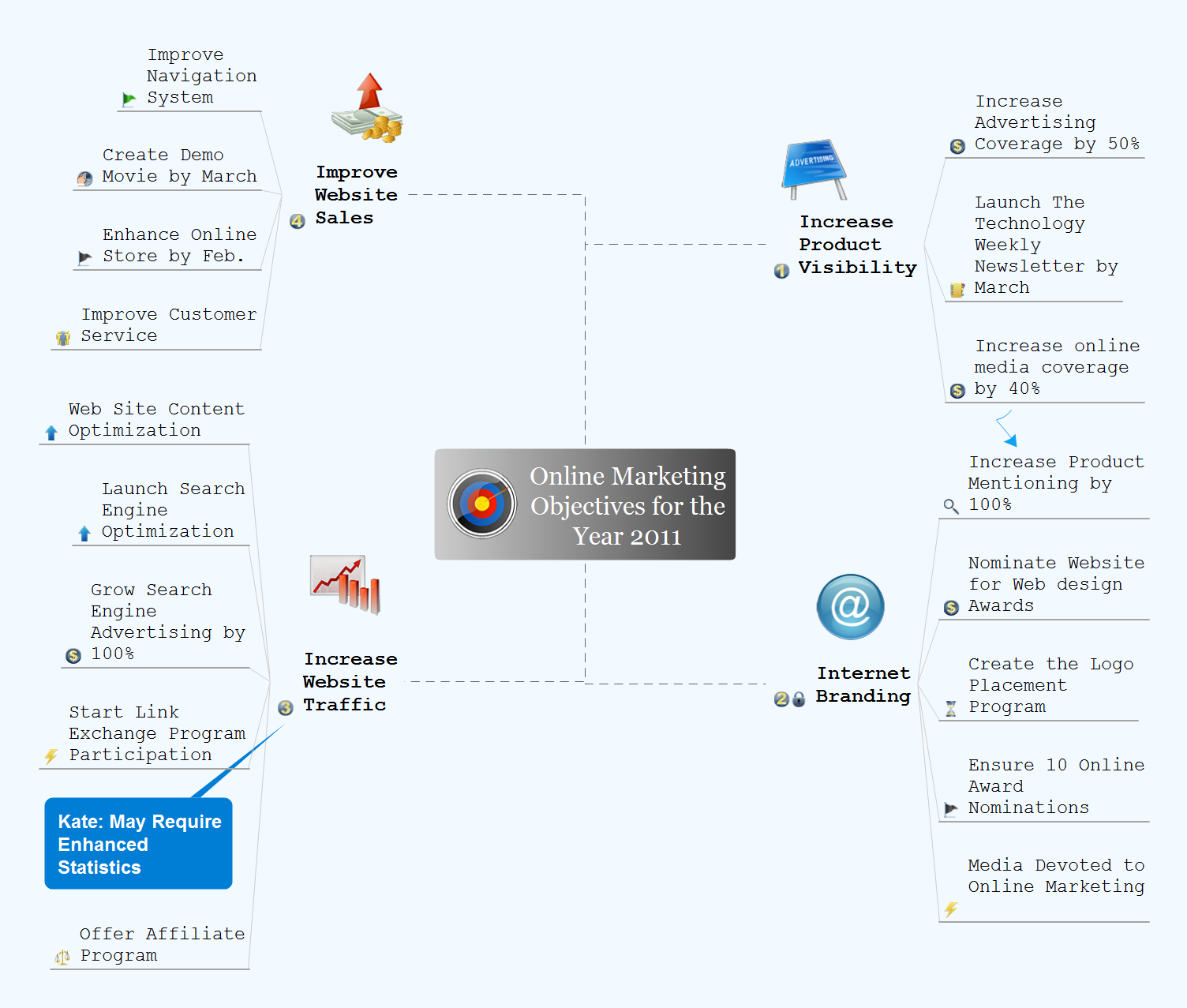 Sample 1. Mind map presentation - Online marketing objectives.
Presentation Exchange solution extends ConceptDraw MINDMAP software with the ability to import presentations from Microsoft PowerPoint, as well as enhancing its existing presentation capabilities.
With the Presentation Exchange solution you can easily extract the content from a PowerPoint presentation to see how it all fits together in a single view. You can review slide content, see how the slides support one another, and refine the story.
THREE RELATED HOW TO's:
Competitor analysis is a first and obligatory step in elaboration the proper corporate marketing strategy and creating sustainable competitive advantage. Use powerful opportunities of numerous solutions from ConceptDraw Solution Park for designing illustrative diagrams, charts, matrices which are necessary for effective competitor analysis.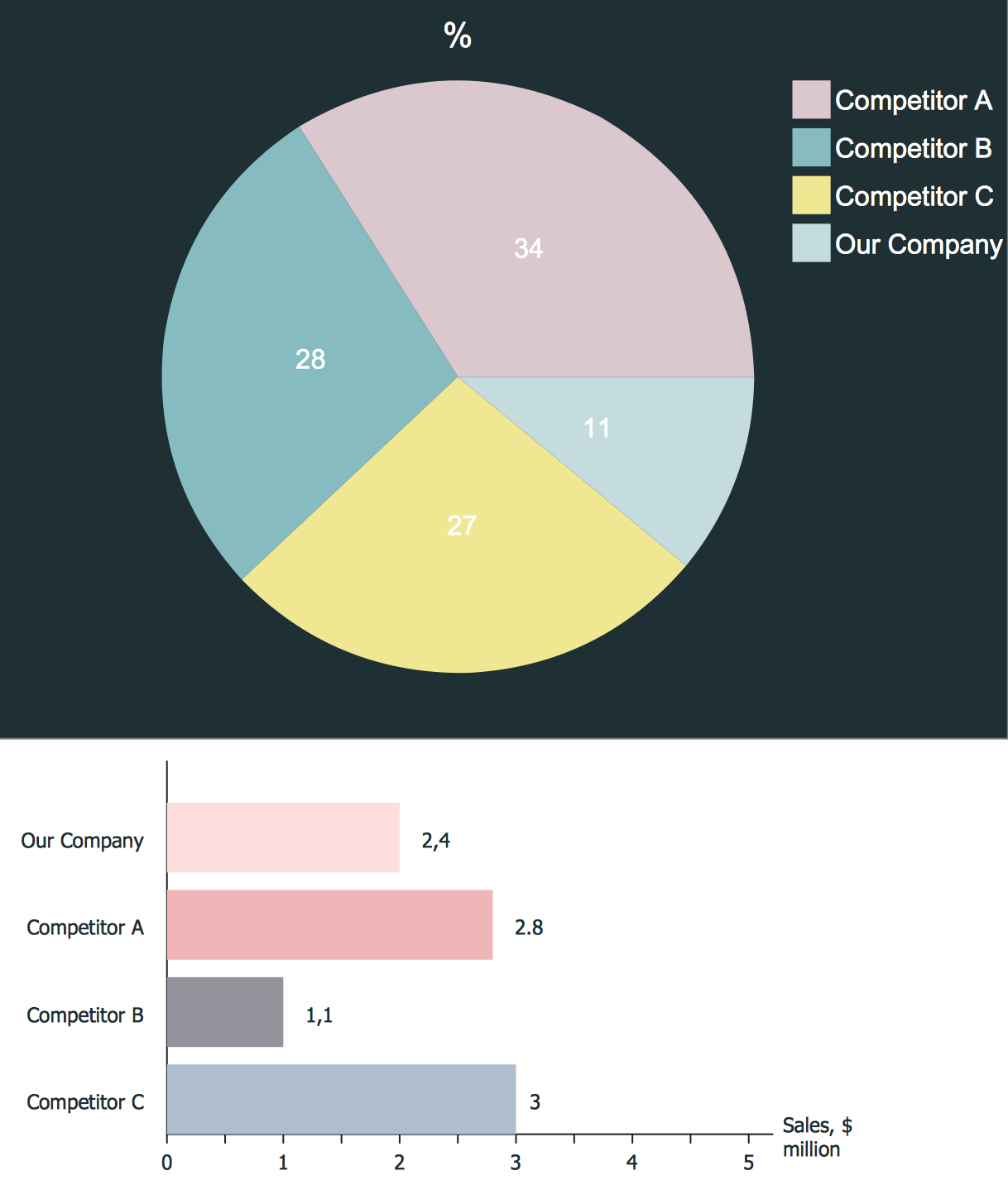 Picture: Competitor Analysis
Related Solution:
Preparing for presentations easy with ConceptDraw MINDMAP.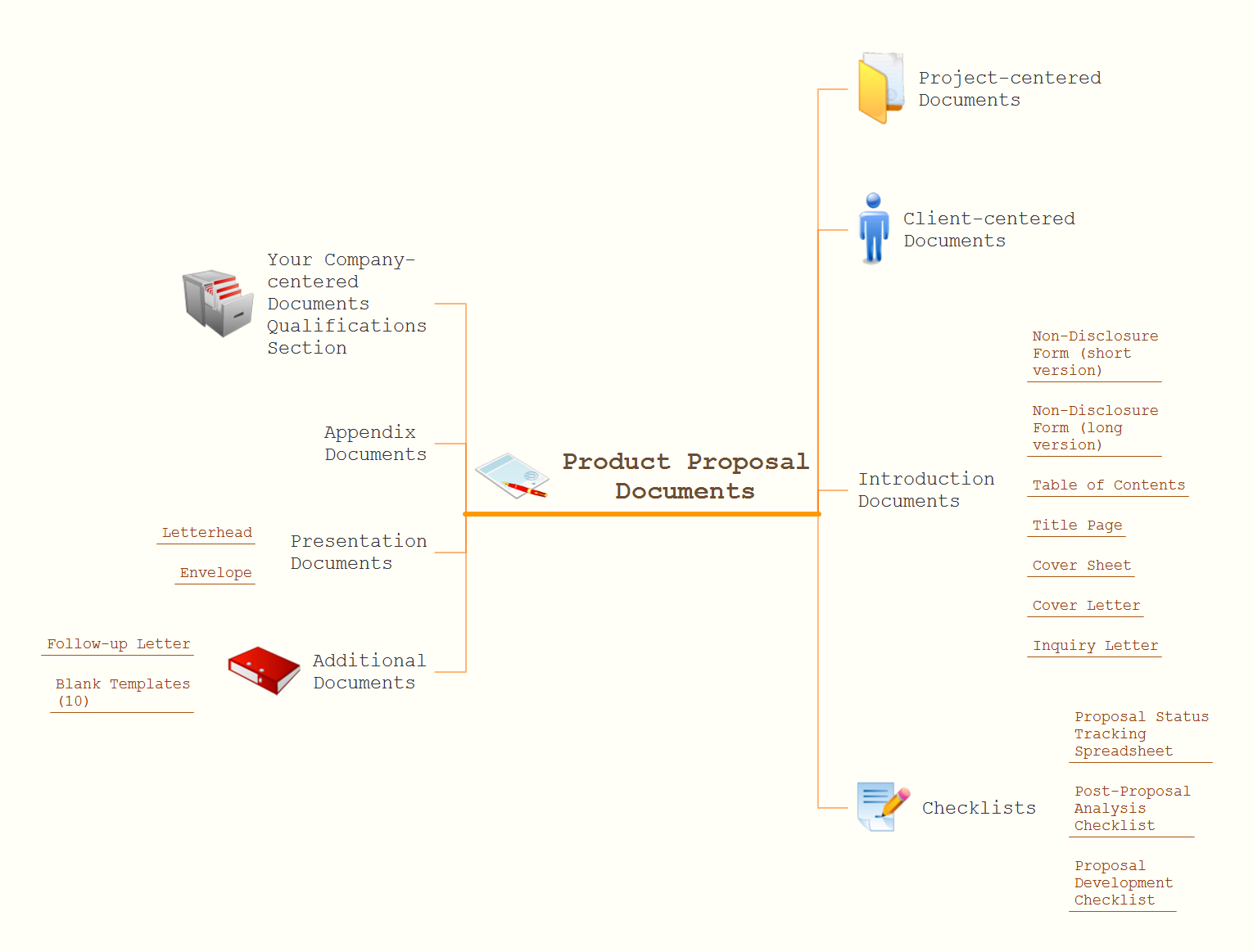 Picture: How to Prepare for a Presentation
Related Solution:
ConceptDraw MINDMAP the will guide you in creating and demonstrating powerful mind map presentations.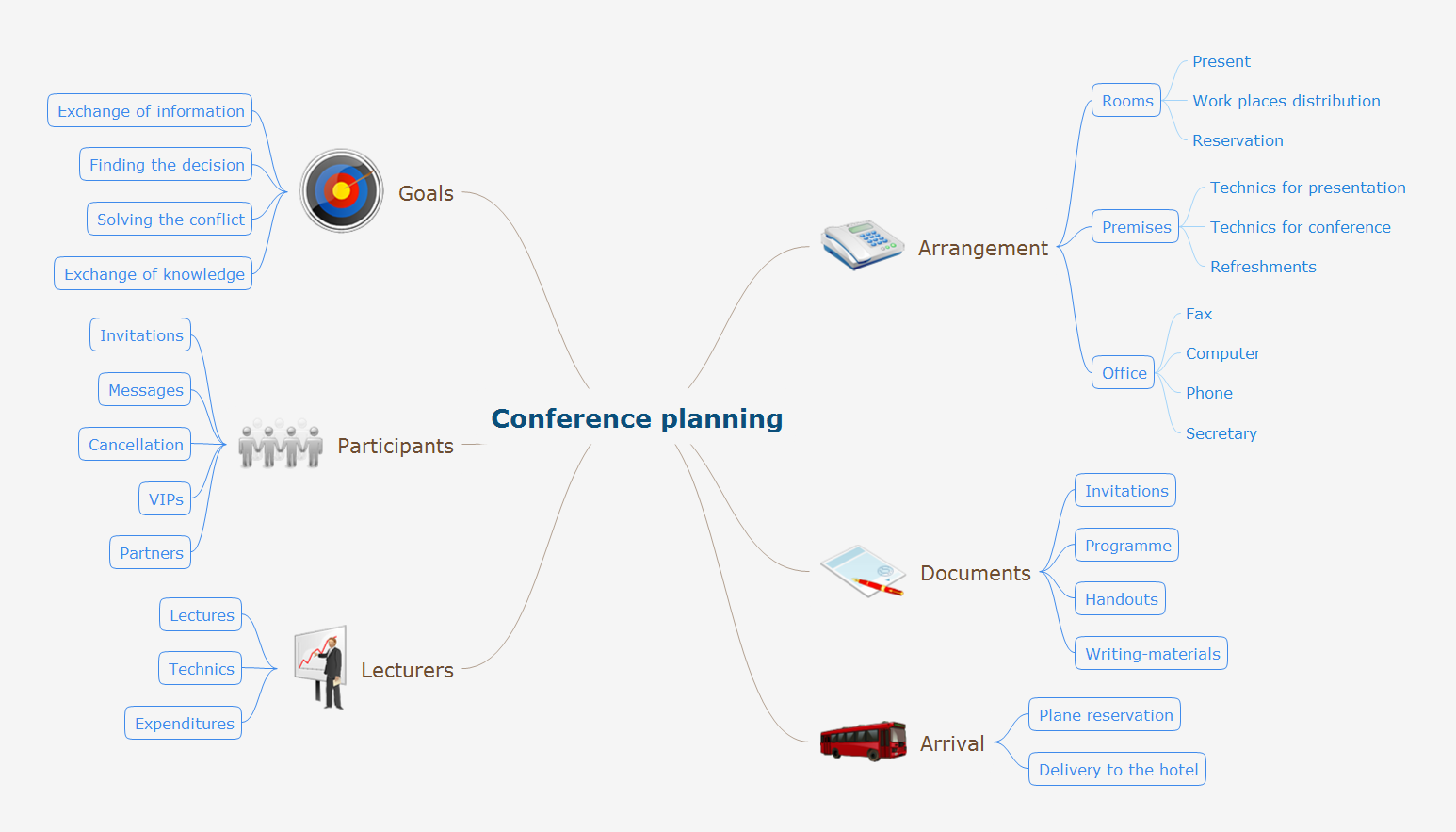 Picture: Program for Making Presentations
Related Solution: