Drawing Tools
Illustrations play the important role in our life, work and activity. They surround us everywhere. The brighter and more beautiful illustration, the more attractive and easily remembered it is!
Illustrations Area from ConceptDraw Solution Park was developed specially to help you design showy, bright and interesting illustrations quick, easy and effective. The illustrations created in ConceptDraw DIAGRAM can be successfully used for various presentations, websites, professional looking documents, etc. for various areas.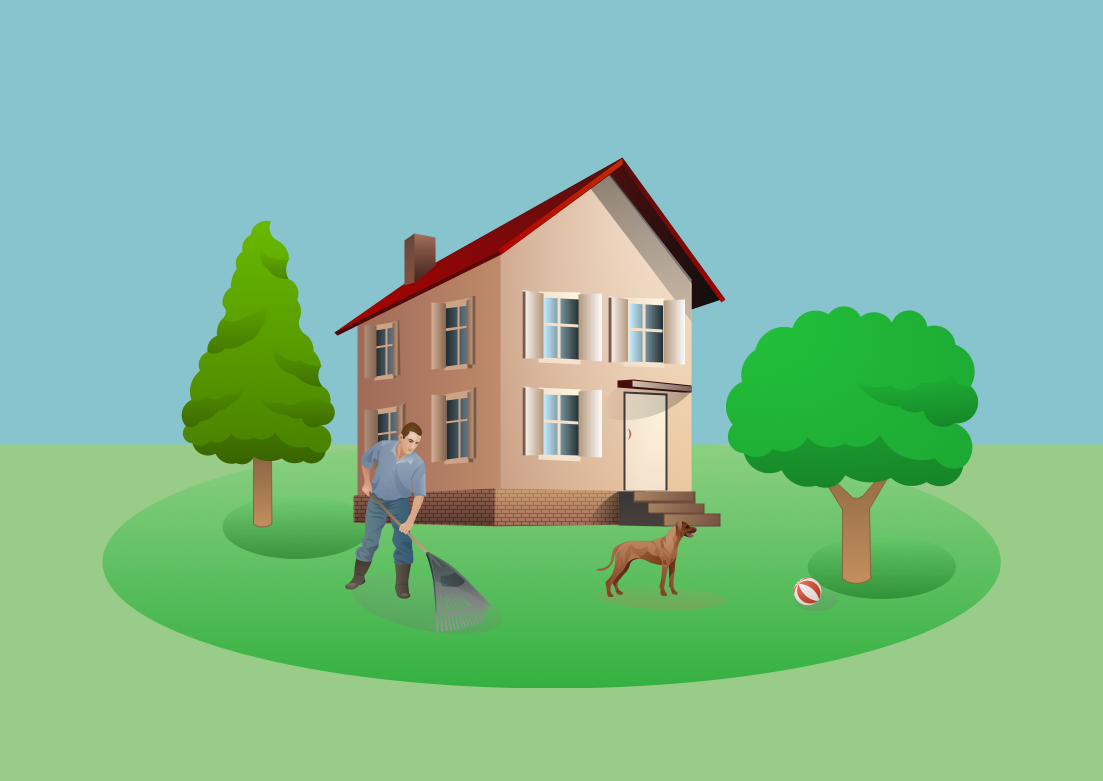 Pic.1 Illustration with ConceptDraw DIAGRAM drawing tools
Illustrations Area contains the following solutions:
Aerospace and Transport
Artwork
Audio, Video, Media
Business and Finance
Computers and Communications
Holiday
Manufacturing and Maintenance
Nature
People
Presentation Design Elements
Safety and Security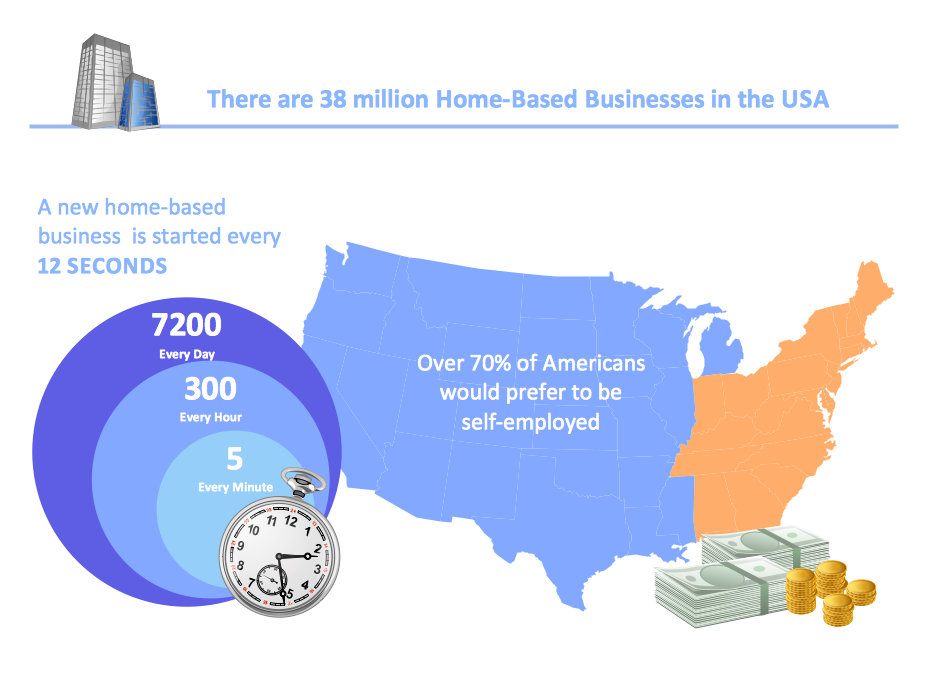 Pic.2 Sample from the Illustration Area
Drawing illustrations was never easy as now with ConceptDraw DIAGRAM drawing tools and predesigned templates, samples and numerous libraries from solutions from the Illustrations Area with hundreds of ready-to-use vector objects.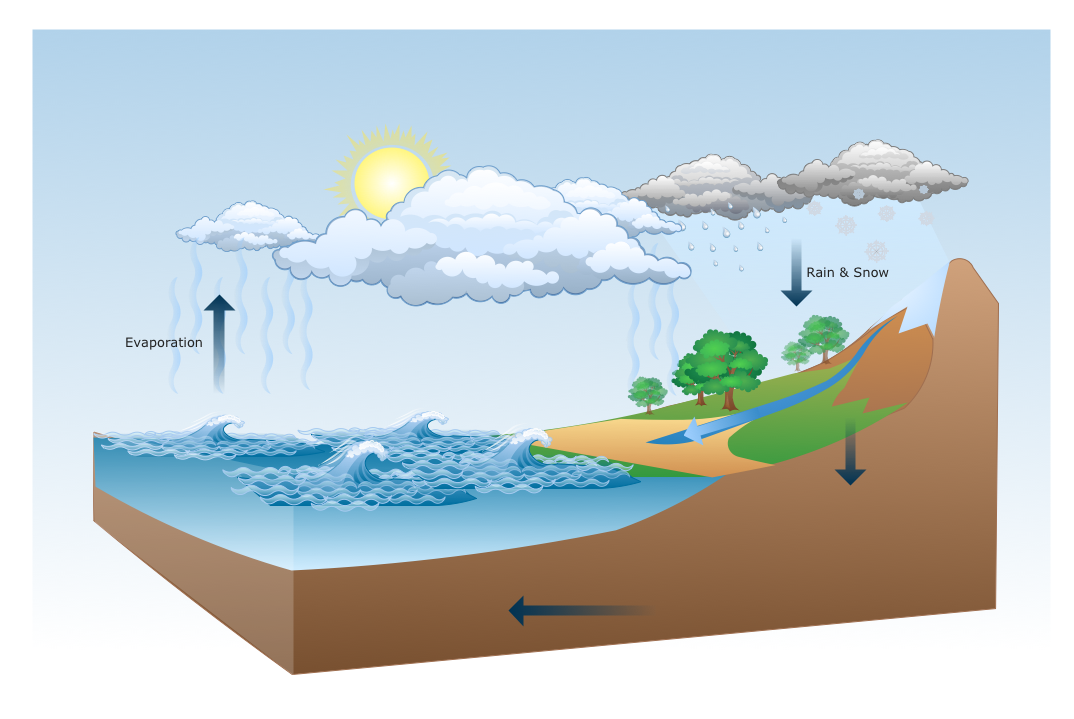 Pic.3 Example of drawing with ConceptDraw DIAGRAM
The illustrations you see on this page were created in ConceptDraw DIAGRAM using solutions from the Illustrations Area. An experienced user spent 5 minutes creating every of these samples.
Use the ConceptDraw DIAGRAM with Illustrations Area to create your own professional looking and attractive illustrations in minutes.
The illustrations produced with ConceptDraw DIAGRAM drawing tools are vector graphic documents and are available for reviewing, modifying, and converting to a variety of formats (image, HTML, PDF file, MS PowerPoint Presentation, Adobe Flash or MS Visio).
THREE RELATED HOW TO's:
ConceptDraw gives the ability to draw simple diagrams like flowcharts, block diagrams, bar charts, histograms, pie charts, divided bar diagrams, line graphs, area charts, scatter plots, circular arrows diagrams, Venn diagrams, bubble diagrams, concept maps, and others.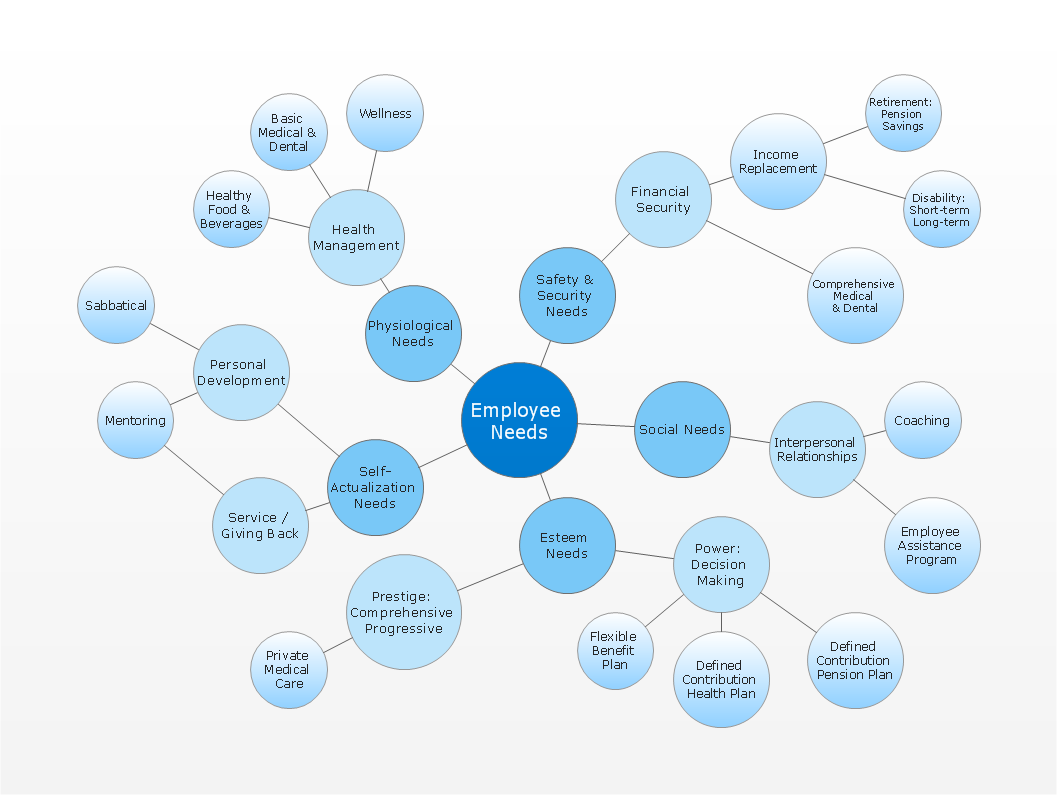 Picture: Simple Drawing Applications for Mac
Related Solution:
Database design is an important part of any project, as databases become more and more complex nowadays. To make the model more representative, entity relationship diagrams are widely used in software engineering area. These diagrams show sets of entities as rectangles connected via lines labeled with their cardinalities. This an example of the ER-diagram developed to store information regarding some online role-playing game. It includes three main elements of ER diagram: entities, relationships and attributes. The entities, attributes and relationships on this ER-diagram is depicted according to the Chen's notation. Chen's notation for Entity Relationship diagrams admits using of rectangles to depict entities, ovals for attributes and ,at least, diamonds to show relationships. ConceptDraw Entity-Relationship Diagrams solution was applied as ERD software to create this diagram.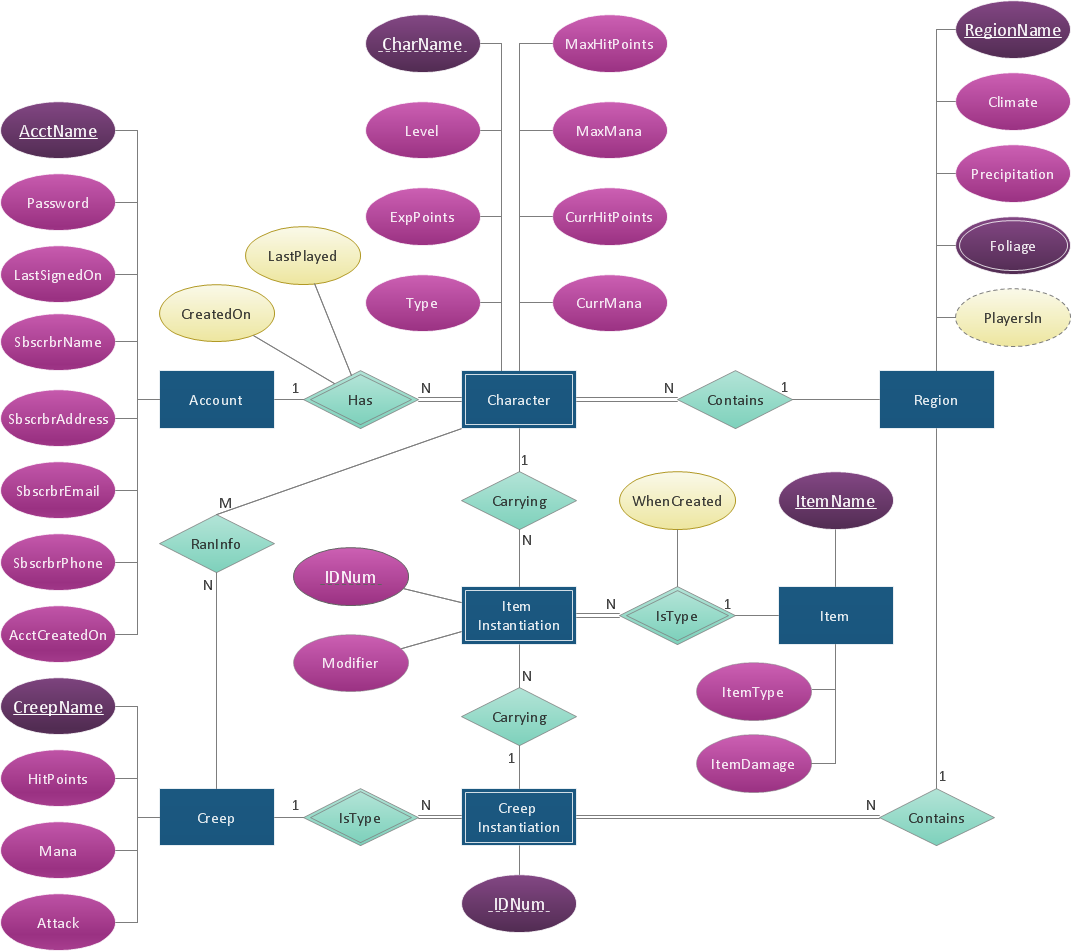 Picture: ConceptDraw DIAGRAM ER Diagram Tool
Related Solution:
Some organization hold offices for years and decades, or even build their own campuses. However, if it's time for your organization to move to another building, drawing software for designing office layout plan would come in handy. With such software you can save a lot of time and create a new layout or try to save old layout in a new building. This office layout plan is an example of a typical office furniture and equipment arrangement. This drawing provides a graphic view of the office area and its facilities including furniture and office equipment. It can be used as template which represent, desks, files, and other pieces of equipment that can be re-arranged according the certain requirements to office space and facilities. The vector graphic objects that represent various office layout elements such as special office furniture and equipment can help you to shape a number of creative ideas and develop your office layout plan.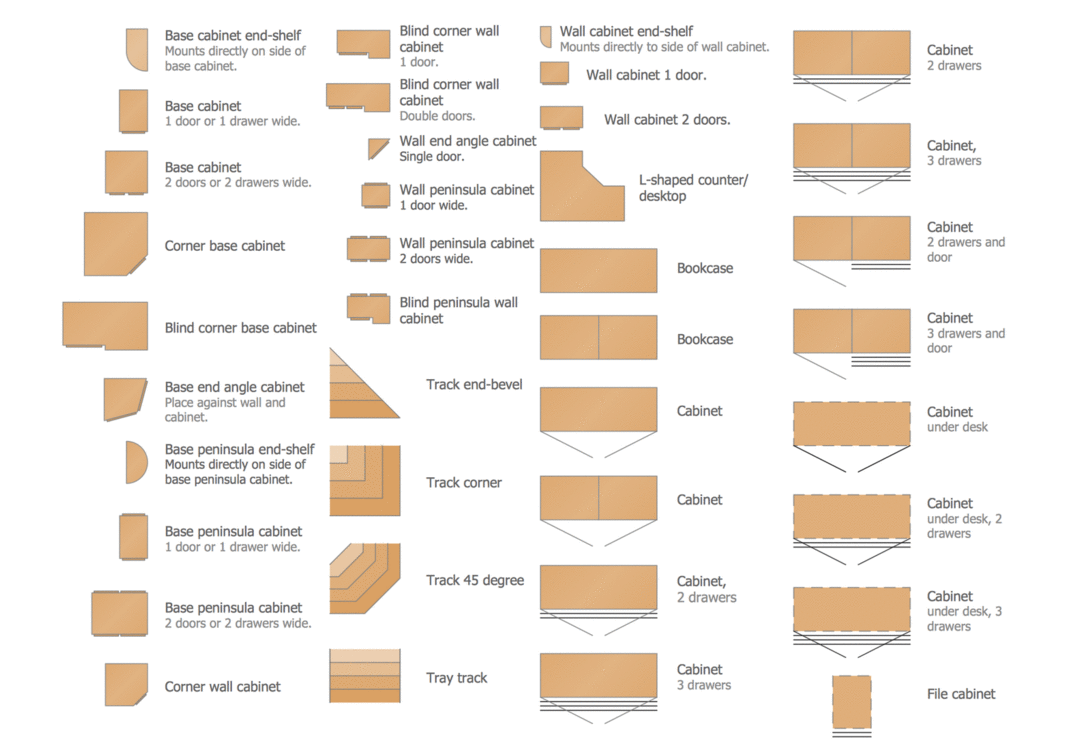 Picture: Building Drawing Software for Design Office Layout Plan
Related Solution: