Business Models
"A business model describes the rationale of how an organization creates, delivers, and captures value, in economic, social, cultural or other contexts. The process of business model construction is part of business strategy.
In theory and practice, the term business model is used for a broad range of informal and formal descriptions to represent core aspects of a business, including purpose, business process, target customers, offerings, strategies, infrastructure, organizational structures, trading practices, and operational processes and policies. Business models are used to describe and classify businesses, especially in an entrepreneurial setting, but they are also used by managers inside companies to explore possibilities for future development."[from Wikipedia]
You need develop a business model? It's very easy! All what you need is a powerful Business Process Diagram software. Never before creation of Business Models wasn't so easy as now with Business Process Diagram Solution for ConceptDraw Solution Park.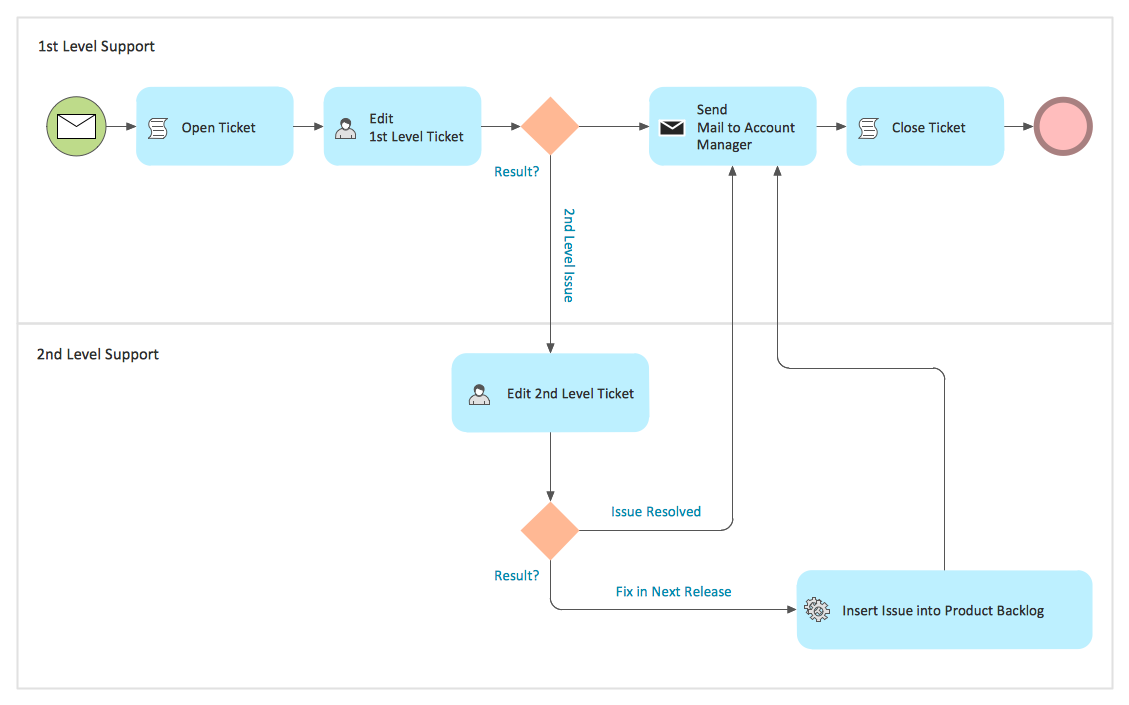 Example 1. Business Models - Trouble Ticket System
Business Process Diagram Solution offers 16 libraries of ready-to-use predesigned vector shapes to make your business models creation fast and easy:
Activities
Activities BPMN 1.2
Artifacts BPMN 1.2
Business Process - Rapid Draw
Choreographies
Connections BPMN 1.2
Conversations
Data
Events
Events BPMN 1.2
Expanded Objects
Expanded Objects BPMN 1.2
Gateways
Gateways BPMN 1.2
Swimlanes
Swimlanes BPMN 1.2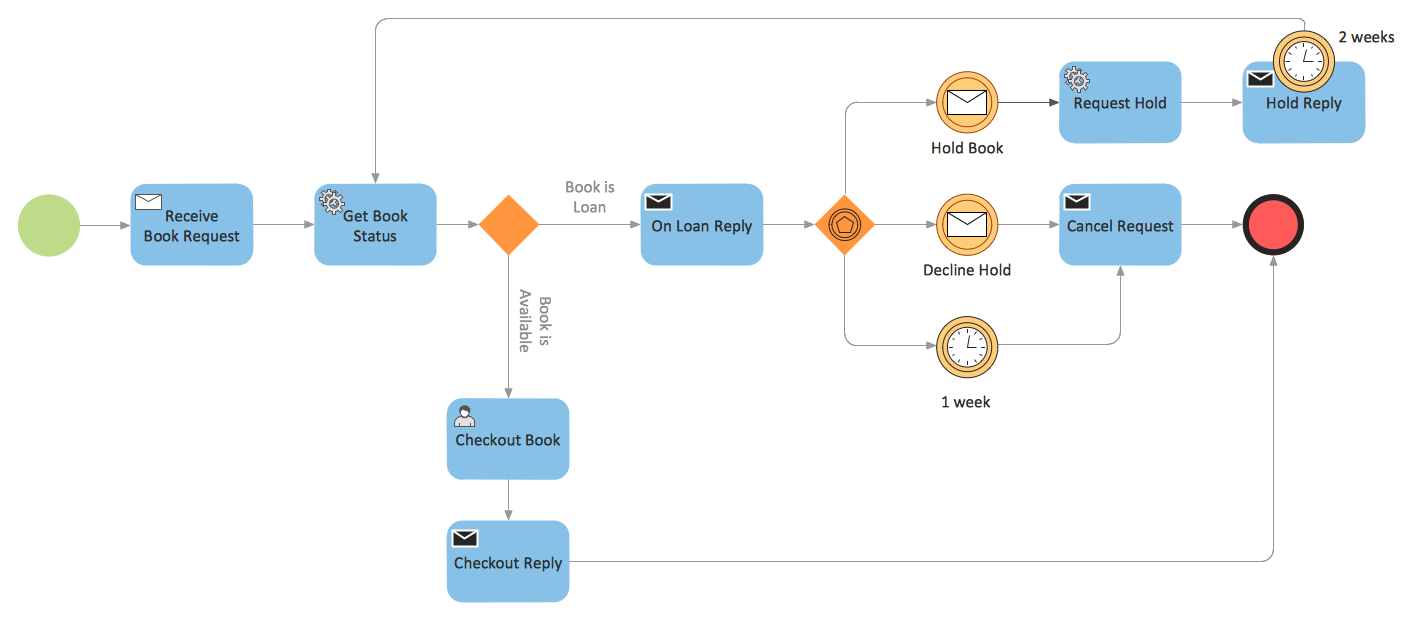 Example 2. Business Models - Booking
Another way of representing the business models in ConceptDraw DIAGRAM is to use as the base the predesigned template or sample from ConceptDraw STORE. You can choose any desired sample or template from the offered which meets your requirements and change it for your needs, or simply use it as the source of inspiration.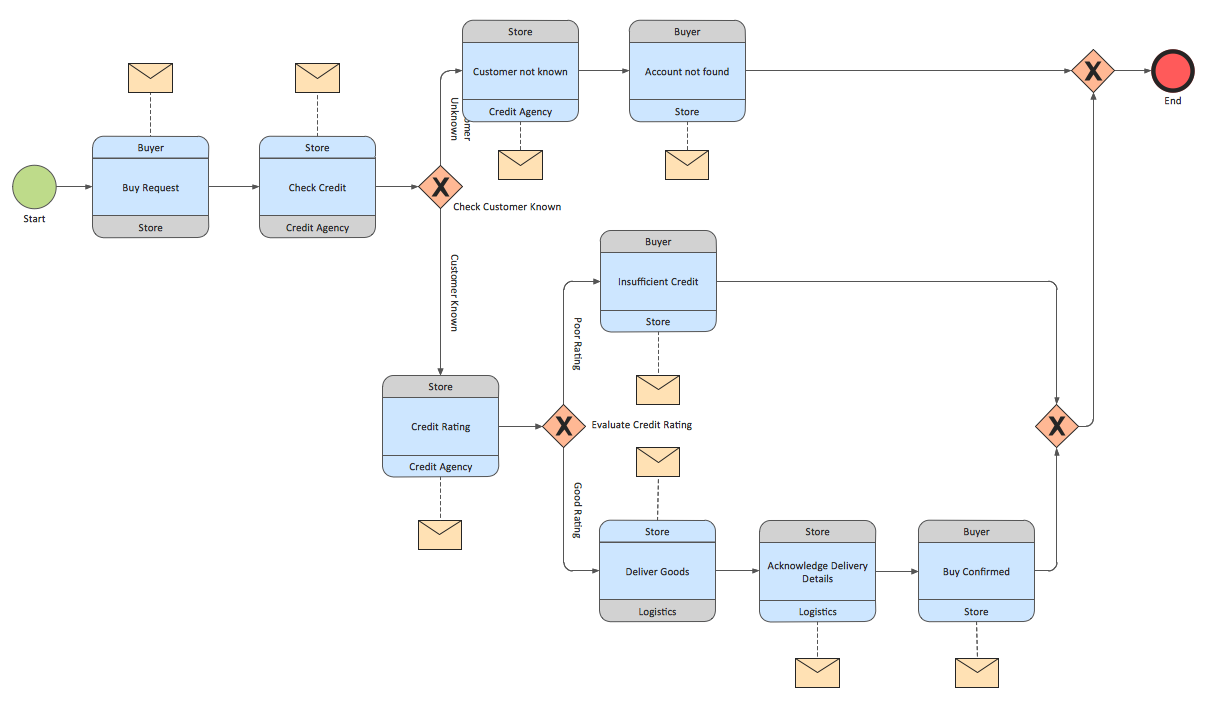 Example 3. Business Models - Logistics
The samples you see on this page were created in ConceptDraw DIAGRAM using the tools of Business Process Diagram Solution from the Business Processes Area. They successfully demonstrate solution's capabilities and professional results you can achieve using it. An experienced user spent 10 minutes creating each of these samples.
Use the Business Process Diagram Solution for ConceptDraw DIAGRAM software to develop professional business models quick, easy and effective, and then successfully use them in your work activity.
All source documents are vector graphic documents. They are available for reviewing, modifying, or converting to a variety of formats (PDF file, MS PowerPoint, MS Visio, and many other graphic formats) from the ConceptDraw STORE. The Business Process Diagram Solution is available for all ConceptDraw DIAGRAM or later users.
FOUR RELATED HOW TO's:
There are numerous articles about the advantages of flowcharting, creating business graphics and developing different charts. Nevertheless, these articles are almost useless without the main component - the examples of flowcharts, org charts and without a fine example, it is difficult to get all the conveniences of creating diagrams. You can find tons of templates and vivid examples on Solution Park. This illustration shows a variety of business diagrams that can be created using ConceptDraw DIAGRAM. It comprises a different fields of business activities: management, marketing, networking, software and database development along with design of infographics and business illustrations. ConceptDraw DIAGRAM provides a huge set of sample drawings including business process modeling diagrams,, network diagrams, UML diagrams, orgcharts, DFD, flowcharts, ERD, geographical maps and more.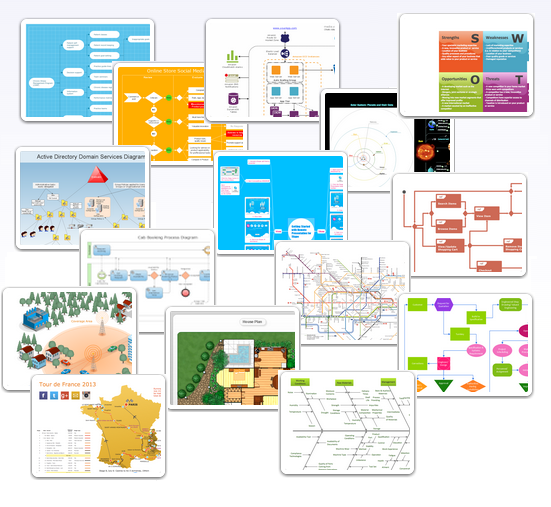 Picture: Examples of Flowcharts, Org Charts and More
Related Solution:
To draw a good diagram of a business workflow you should have a ready-to-use set of pre-designed objects you may drag-and-drop to your document focusing on the workflow structure and meaning, not drawing tools. ConceptDraw DIAGRAM with Workflow Diagrams solution provides complete set of design element you may use to draw a good diagram of a business workflow.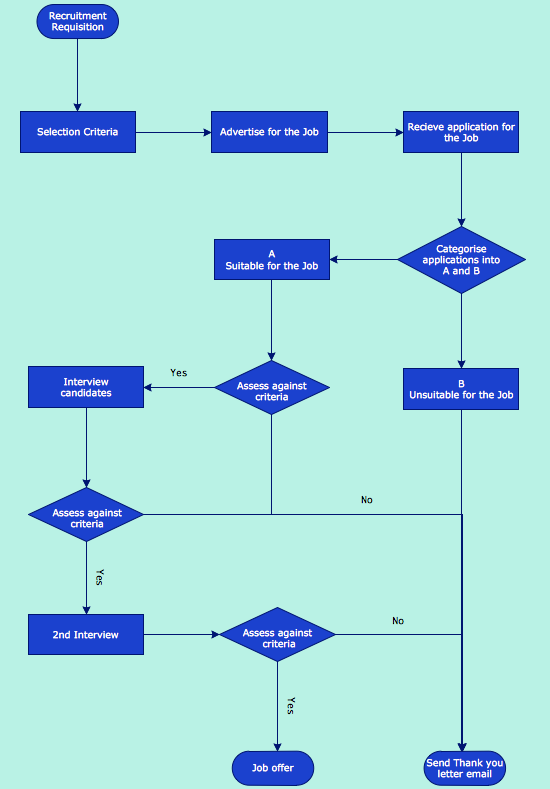 Picture: How to Draw a Good Diagram of a Business Workflow?
Related Solution:
ConceptDraw DIAGRAM - business process modeling software for mac offers the Business Process Diagram Solution with powerful tools to help you easy represent the business processes and create the business process diagrams based on BPMN 1.2 and BPMN 2.0 standards that allows to create of both simple and complex (nested) models of processes. There are 16 BPMN 1.2 and BPMN 2.0 stencil libraries containing 230 vector objects: Rapid Draw library, Connections library, Gateways and Artifacts libraries, Data library, Gateways library, Choreographies library, Conversations library, Activities libraries, Events libraries, Expanded Objects libraries, Swim lanes libraries.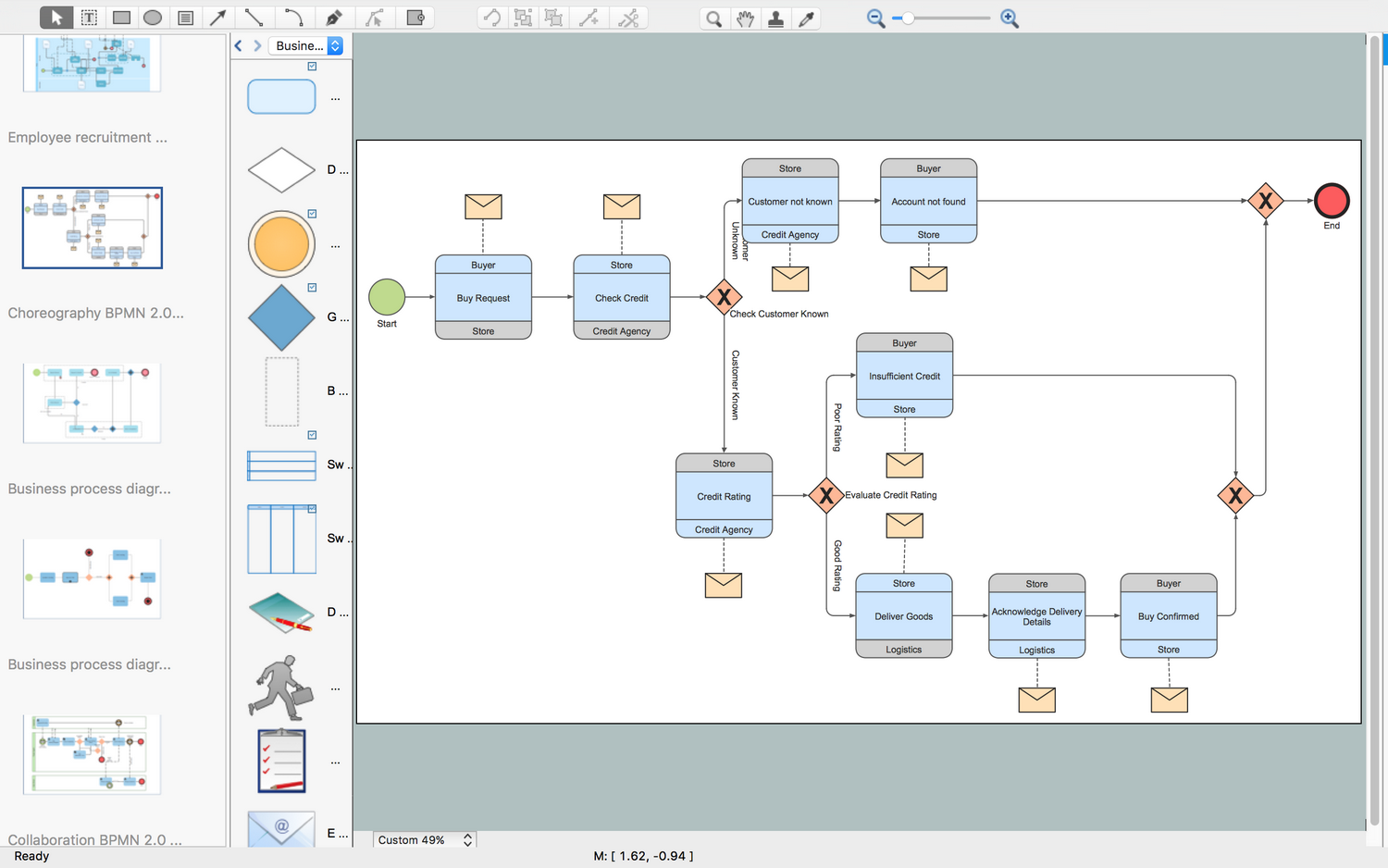 Picture: Business Process Modeling Software for Mac
Related Solution: