How To create Diagrams for Amazon Web Services architecture
Useful for:
Create Web Application Architecture
Architect infrastructure based on AWS® (Amazon Web Services)
Design application services based on AWS® (Amazon Web Services)
Design auto-scalable architecture
Design for elastic compute cloud
Illustrate whitepapers and presentations
Create vector graphics files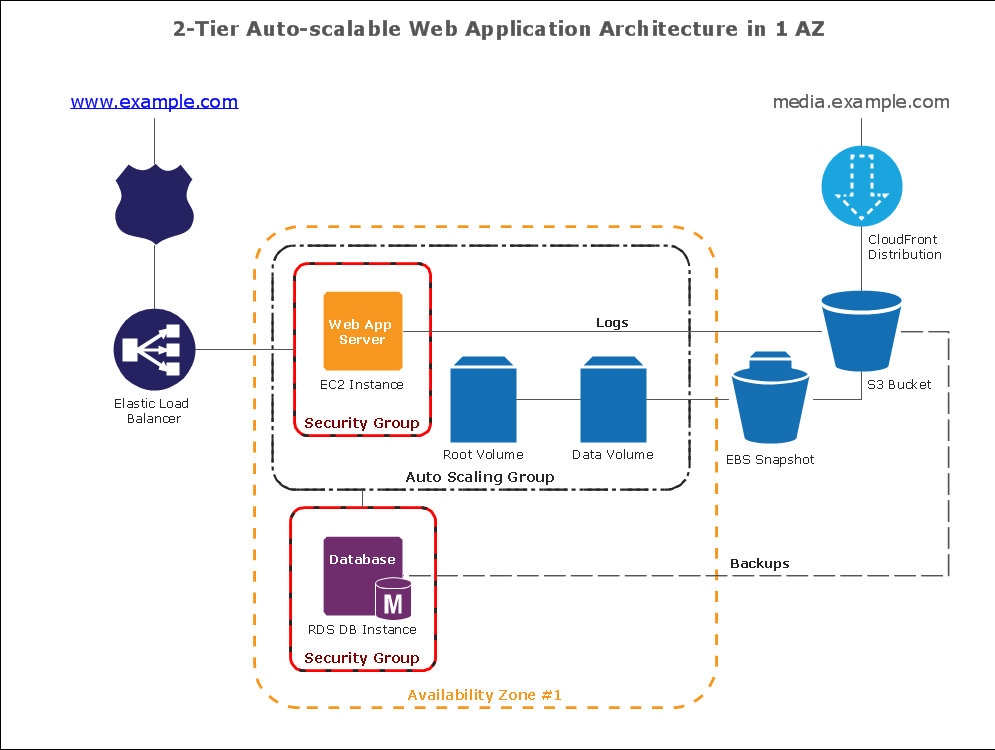 Sample 1. Amazon Web Service diagram:
2-Tier Auto-scalable Web Application Architecture in 1 AZ
This diagram was created in ConceptDraw DIAGRAM using the Amazon Web Services Architecture Diagram library from the AWS Architecture Diagrams solution.
This sample diagram using the AWS - Amazon Web Services Architecture Diagrams Solution shows the type of icons and graphics you can use to illustrate your network architecture - these are universally recognized icons for this popular resource. Our solution helps make designing communication networks efficicent and easy to digest.
TEN RELATED HOW TO's: