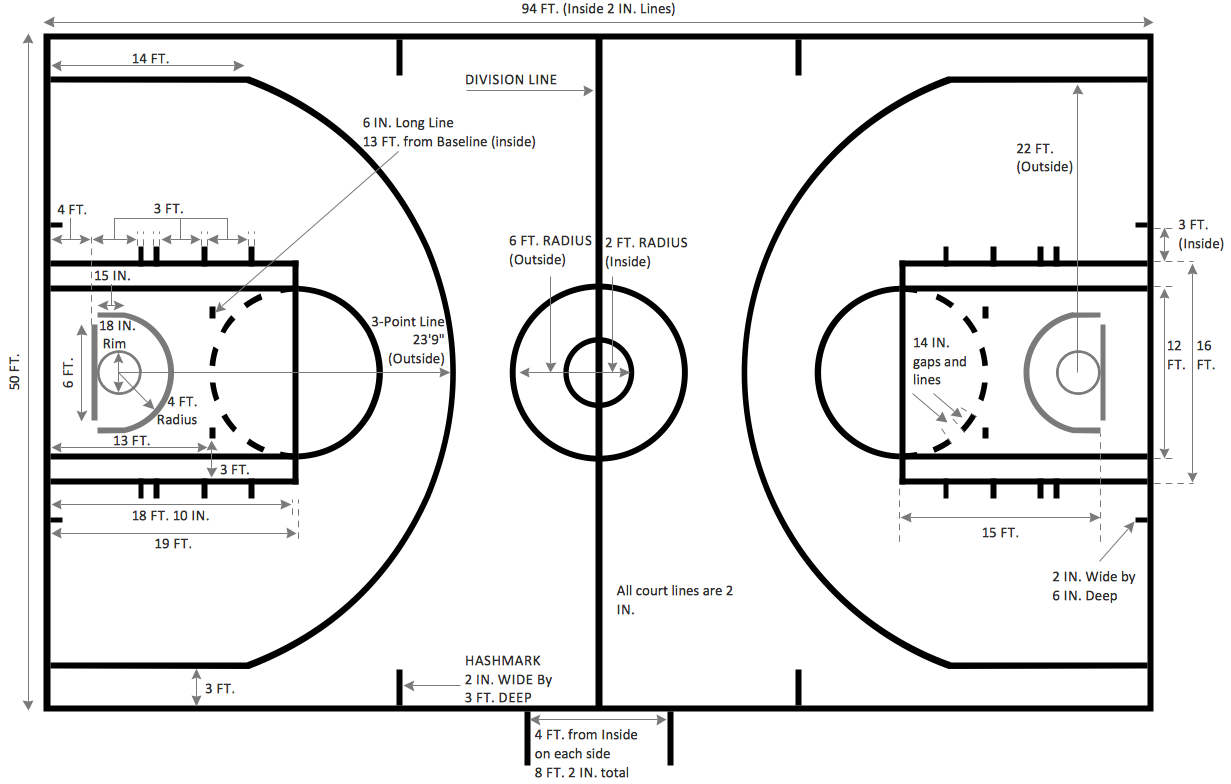 Once you decide to draw a basketball court which usually includes backboards and their poles, baskets, basketballs, and additional technical devices, such as a timer, a scoreboard and horns, we recommend you to use software which has all the elements needed so the final result looks good and professional. Having ConceptDraw DIAGRAM software means having a tool for creating this scheme which is playing surface, consisting of a rectangular floor with tiles at either end. Downloading this application in case you still do not have it yet, means being able to use it during the construction the new basketball court, at the training the basketball team, at the planning the sport competitions and basketball games, in sport conferences and discussions and for other purposes, including creating other schemes, plans and even charts, flowcharts and diagrams. Recommending this software means ensuring our clients that they will end up having a smart product which can be often very helpful.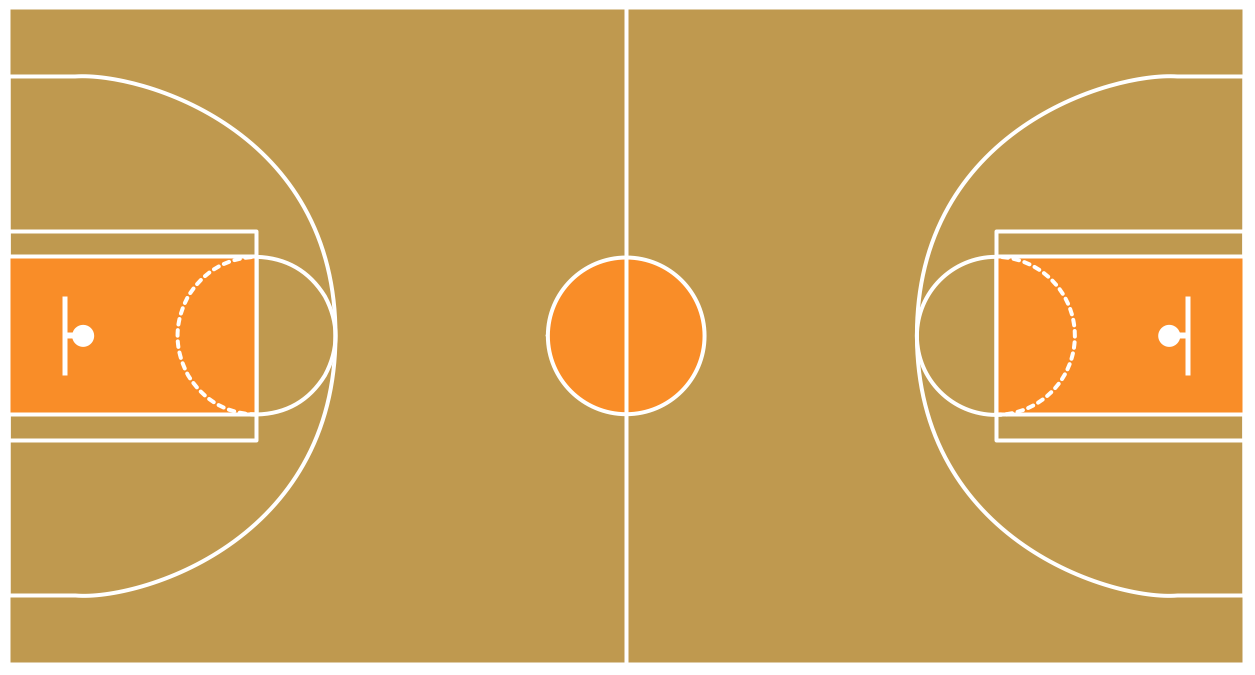 The Basketball Field library from the Basketball solution provides a complete set of ready-to-use predesigned vector courts: horizontally and vertically located, whole and half of court, colored and not, courts with views from different sides.
All courts objects are designed according to the real basketball courts dimensions. Simply drop the needed basketball field in the vector from the library to design your own basketball diagram.