This infogram sample was redesigned from the Wikimedia Commons file: 2007 United States Organic Farms.svg.
"A map of the United States showing the number of organic farms per state in 2007." [commons.wikimedia.org/ wiki/ File:2007_ United_ States_ Organic_ Farms.svg]
This file is licensed under the Creative Commons Attribution-Share Alike 3.0 Unported license. [creativecommons.org/ licenses/ by-sa/ 3.0/ deed.en]
"Organic farming is a form of agriculture that relies on techniques such as crop rotation, green manure, compost, and biological pest control. Depending on whose definition is used, organic farming uses fertilizers and pesticides (which include herbicides, insecticides and fungicides) if they are considered natural (such as bone meal from animals or pyrethrin from flowers), but it excludes or strictly limits the use of various methods (including synthetic petrochemical fertilizers and pesticides; plant growth regulators such as hormones; antibiotic use in livestock; genetically modified organisms; human sewage sludge; and nanomaterials.) for reasons including sustainability, openness, independence, health, and safety." [Organic farming. Wikipedia]
The thematic map example "United States organic farms" was created using the ConceptDraw PRO diagramming and vector drawing software extended with the Management Infographics solition from the area "Business Infographics" in ConceptDraw Solution Park.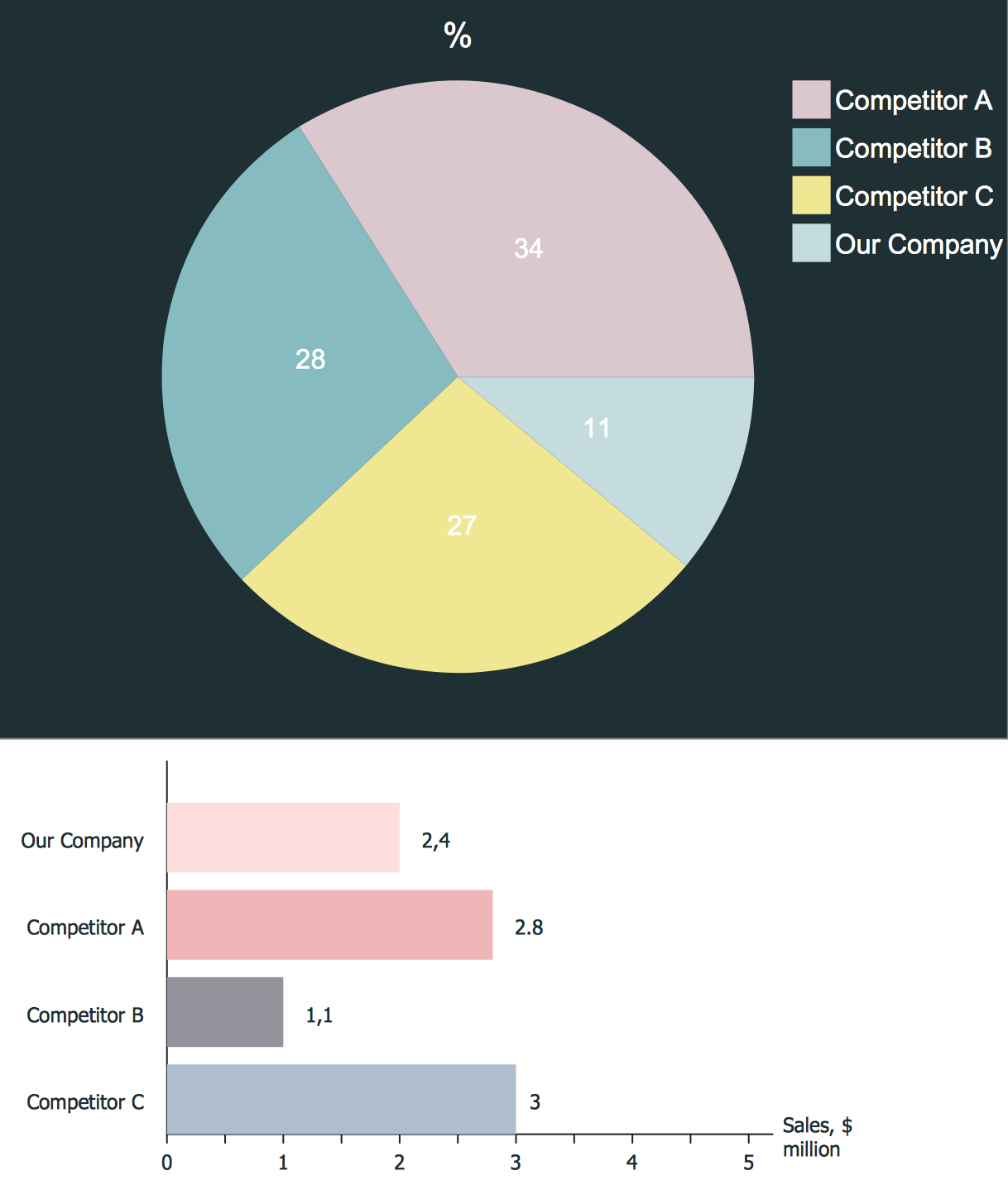 Competitor analysis is a first and obligatory step in elaboration the proper corporate marketing strategy and creating sustainable competitive advantage. Use powerful opportunities of numerous solutions from ConceptDraw Solution Park for designing illustrative diagrams, charts, matrices which are necessary for effective competitor analysis.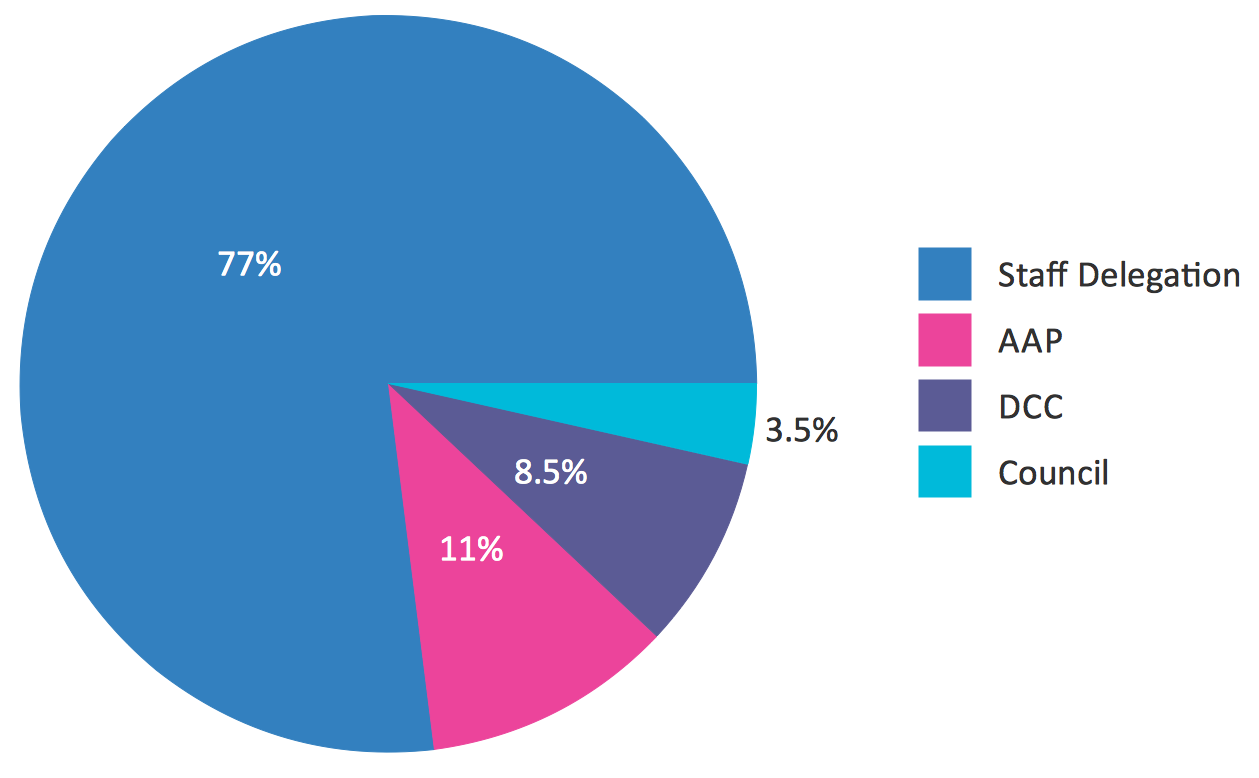 A pie chart is a circular diagram showing a set of data divided into proportional slices. There are several variations of this chart such as donut chart, exploded pie chart, multi-level pie charts. Although it is not very informative when a ring chart or circle chart has many sections, so choosing a low number of data points is quite important for a useful pie chart.
ConceptDraw PRO software with Pie Charts solution helps to create pie and donut charts for effective displaying proportions in statistics, business and mass media for composition comparison, i.e. for visualization of part percentage inside one total.