How To Create Professional Diagrams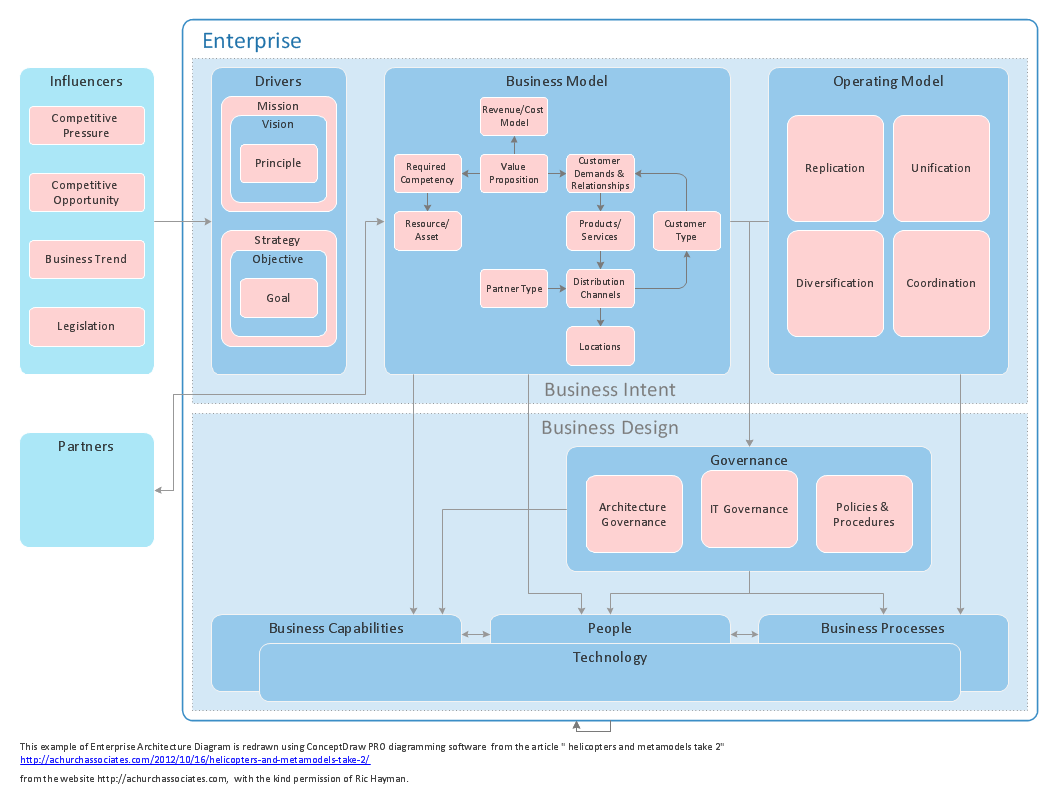 No need for any special drawing skills to create professional looking diagrams outside of your knowledge base. ConceptDraw PRO takes care of the technical side. Use templates, samples and special libraries for your needs.
Read more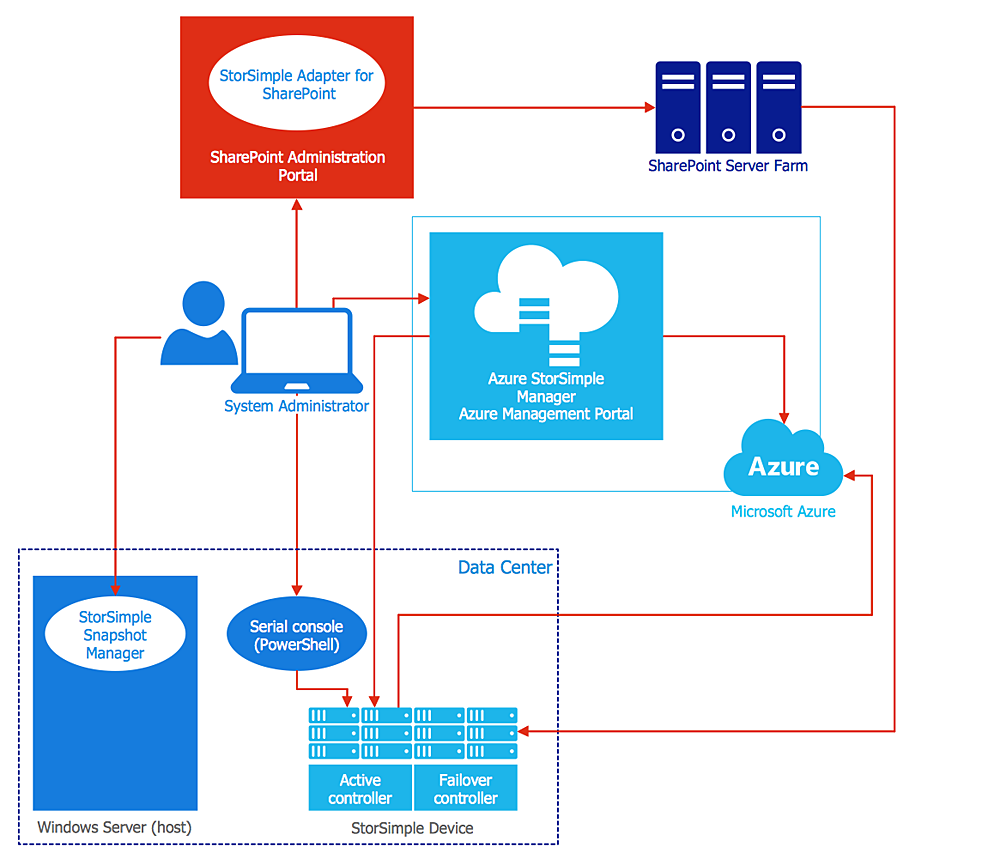 Microsoft Azure is an open cloud computing platform, designed by Microsoft. It provides the ability to develop and launch applications and to store data on servers in distributed data centers. Microsoft Azure cloud offers two models - platform as a service (PaaS) and infrastructure as a service (IaaS). The efficiency of the Windows Azure platform is supported by a global network of Microsoft data centers. Developers use Azure Architecture diagrams to visualize and document the architecture of applications bases on Microsoft Azure services. Using the ConceptDraw Azure Architecture solution makes much easier the work on documenting the Microsoft Azure architecture.
Read more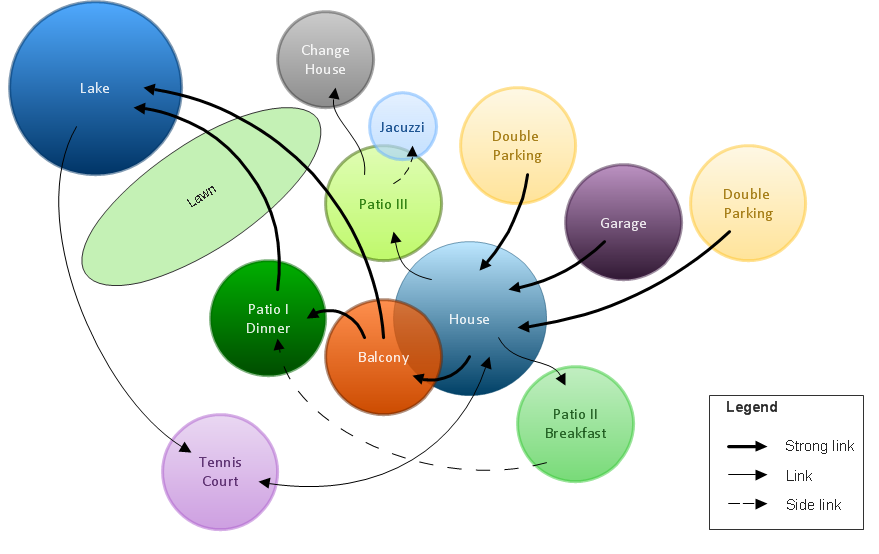 Bubble Diagrams are the charts with a bubble presentation of data with obligatory consideration of bubble's sizes. They are analogs of Mind Maps and find their application at many fields, and even in landscape design. At this case the bubbles are applied to illustrate the arrangement of different areas of future landscape design, such as lawns, flowerbeds, playgrounds, pools, recreation areas, etc. Bubble Diagram helps to see instantly the whole project, it is easy for design and quite informative, in most cases it reflects all needed information. Often Bubble Diagram is used as a draft for the future landscape project, on the first stage of its design, and in case of approval of chosen design concept is created advanced detailed landscape plan with specification of plants and used materials. Creation of Bubble Diagrams for landscape in ConceptDraw PRO software is an easy task thanks to the Bubble Diagrams solution from "What is a Diagram" area. You can use the ready scanned location plan as the base or create it easy using the special ConceptDraw libraries and templates.
Read more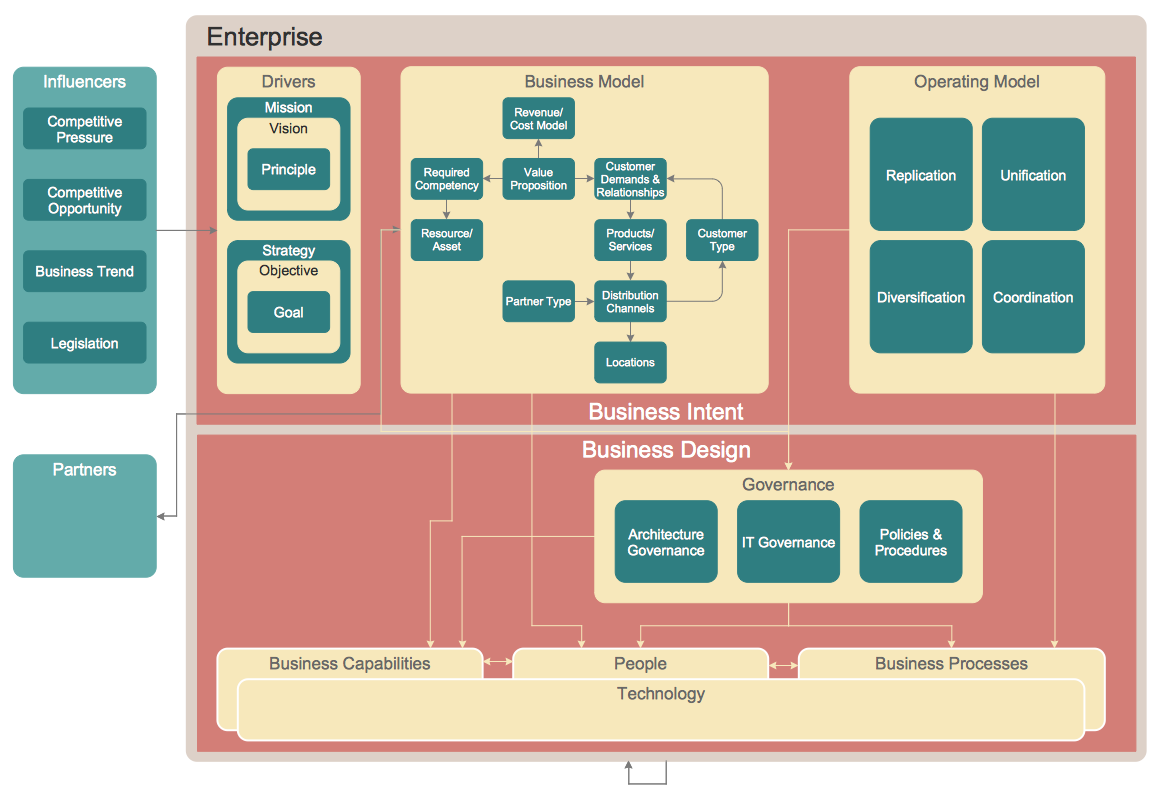 An Enterprise Architecture (EA) diagram is used to display the structure and operations of an organization.It is used to analyze and document an organization and its business functions, along with the applications and systems on which they are implemented. The aim of an enterprise architecture diagram is to determine how an organization can effectively achieve its current and future objectives. The Enterprise Architecture often uses diagrams to support the decision-making process. ConceptDraw PRO allows you to design Enterprise Architecture diagrams of any complexity.
Read more
This library of vector stencils "Enterprise architecture diagrams" contains 16 shapes for visualizing the enterprise architecture (EA) models using the ConceptDraw PRO diagramming and vector drawing software.
"Enterprise architecture (EA) is "a well-defined practice for conducting enterprise analysis, design, planning, and implementation, using a holistic approach at all times, for the successful development and execution of strategy. Enterprise Architecture applies architecture principles and practices to guide organizations through the business, information, process, and technology changes necessary to execute their strategies. These practices utilize the various aspects of an enterprise to identify, motivate, and achieve these changes."
Practitioners of EA call themselves enterprise architects. An enterprise architect is a person responsible for performing this complex analysis of business structure and processes and is often called upon to draw conclusions from the information collected. By producing this understanding, architects are attempting to address the goals of Enterprise Architecture: Effectiveness, Efficiency, Agility, and Durability." [Enterprise architecture. Wikipedia]
The example "Design elements - Enterprise architecture diagram" is included in the Enterprise Architecture Diagrams solution from the Management area of ConceptDraw Solution Park.
Read more
This enterprise architecture (EA) metamodel diagram example was redesigned from the illustration of article " helicopters and metamodels take 2".
"This is a "helicopter" level view – meant as a consulting and conversation guide for senior managers to help them place enterprise architecture appropriately in their strategic thinking."
www.achurchassociates.com/2012/10/16/helicopters-and-metamodels-take-2/
from the website
www.achurchassociates.com
, with the kind permission of Ric Hayman.
The example "Enterprise architecture diagram" was created using the ConceptDraw PRO diagramming and vector drawing software extended with the Enterprise Architecture Diagrams solution from the Management area of ConceptDraw Solution Park.
Read more