Why People Сhoose ConceptDraw MINDMAP
ConceptDraw MINDMAP
Capture What You Think, Do What You Plan
For a project manager, the further along a project is, the more invested one becomes in the tools used to keep track of, present, and ultimately complete projects. If the tools are robust and flexible, it is easy to become extremely loyal to a particular project-management environment. The acclimation to a particular tool is, undoubtedly, a boon when working with that particular tool. Reliance on a specific set of tools can be a hindrance, however, as those tools continue to age towards obsolescence.
Below are some of the common reasons that our customers site as reason to adopt ConceptDraw MINDMAP, as an alternative to some other productivity software.


Pic. 1. ConceptDraw MINDMAP an Alternative to MindJet MindManager
See for yourself the suitability of ConceptDraw MINDMAP by downloading our 21-day trial .
The power, economy, and versatility of ConceptDraw MINDMAP takes personnel and team productivity to another level. Discover today what this means to you.
How To Exchange ConceptDraw MINDMAP with Mindjet MindManager
Now ConceptDraw MINDMAP users and Mindjet MindManager users can freely exchange their mind maps using the new Mind Map Exchange solution available in Solution Park. Watch this video for more detailed instructions on how to import mind maps from MindManager into MINDMAP.
THREE RELATED HOW TO's:
Tools to do presentation via Skype using mindmaps of Mindmanager.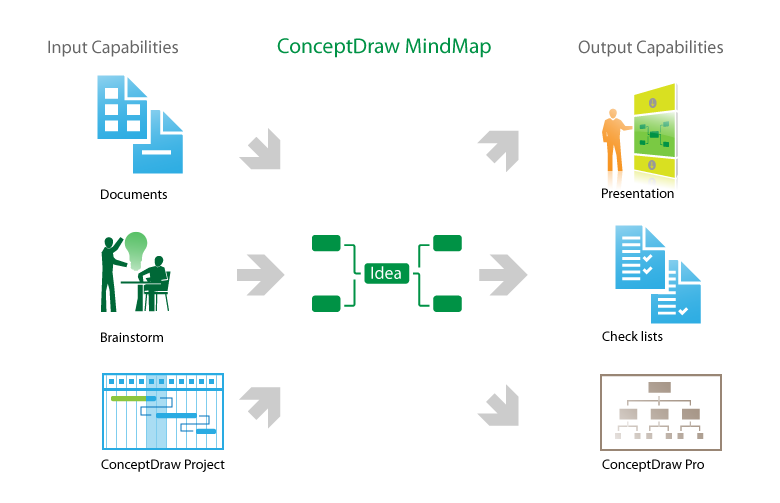 Picture: How to do presentation via Skype using mindmaps of Mindjet Mindmanager?
Related Solution:
Constant improvement of key performance indicators that are related to quality is a step in the right direction for a company interested in market growth.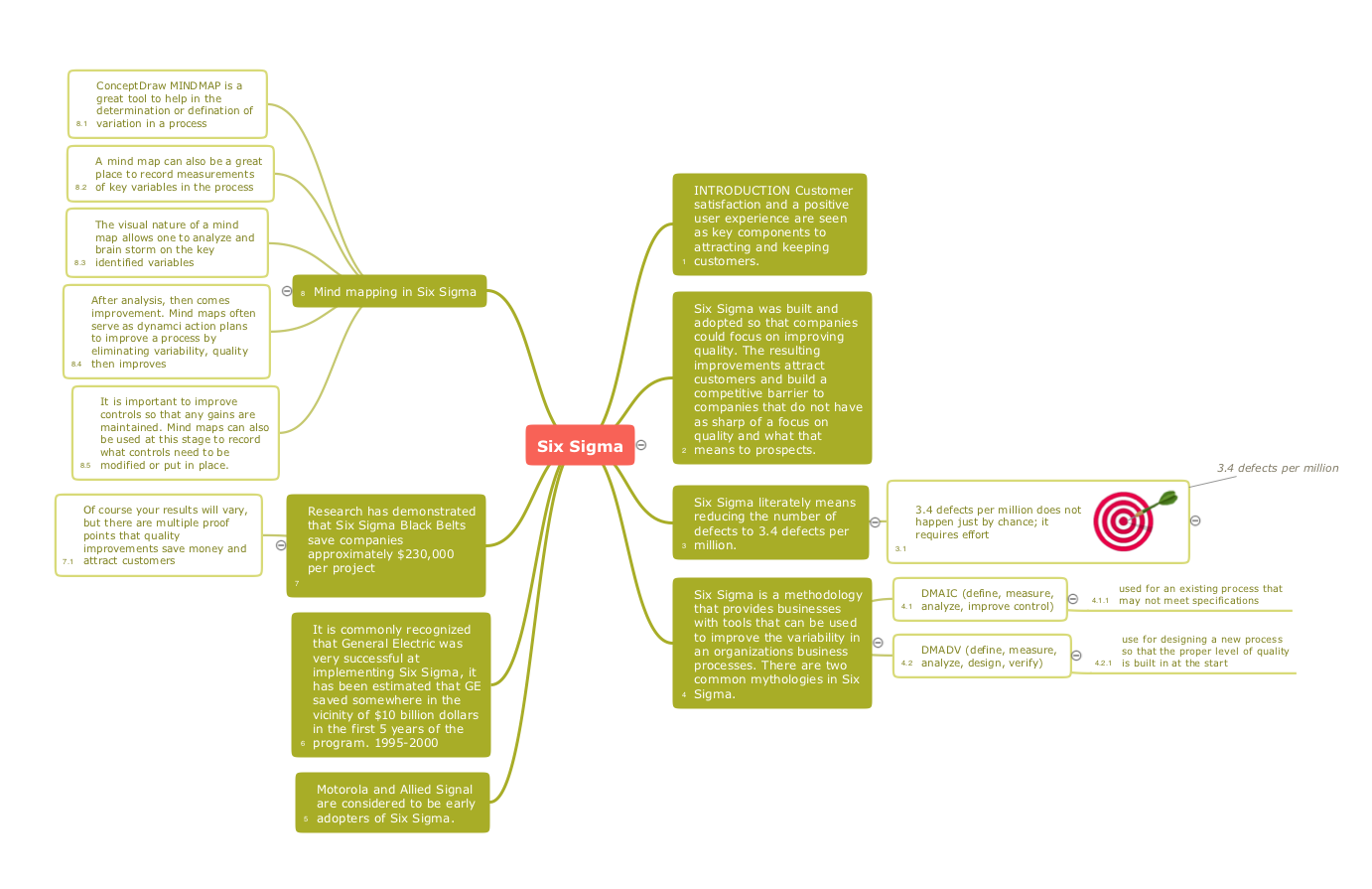 Picture: Quality Improvement
Related Solution: