Value Stream Map
Quality
In Solutions from Quality Management Area we support quality and manufacturing managers with visualization tools for production quality control and improvement. The solutions from Quality Management Area extend ConceptDraw DIAGRAM software with Quality Diagrams.
Quality mind maps
This solution extends ConceptDraw MINDMAP software with Quality Management Mind Maps (Presentations, Meeting Agendas, Problem to be solved).
This mind map shows how Value Stream Maps can be represented as a mind map. Value Stream Maps can help a manufacturing team visualize the material and information flow required to deliver a product or a service to customers. Value Stream Maps are used in the Lean Manufacturing methodology to analyze and identify potential process improvement opportunities.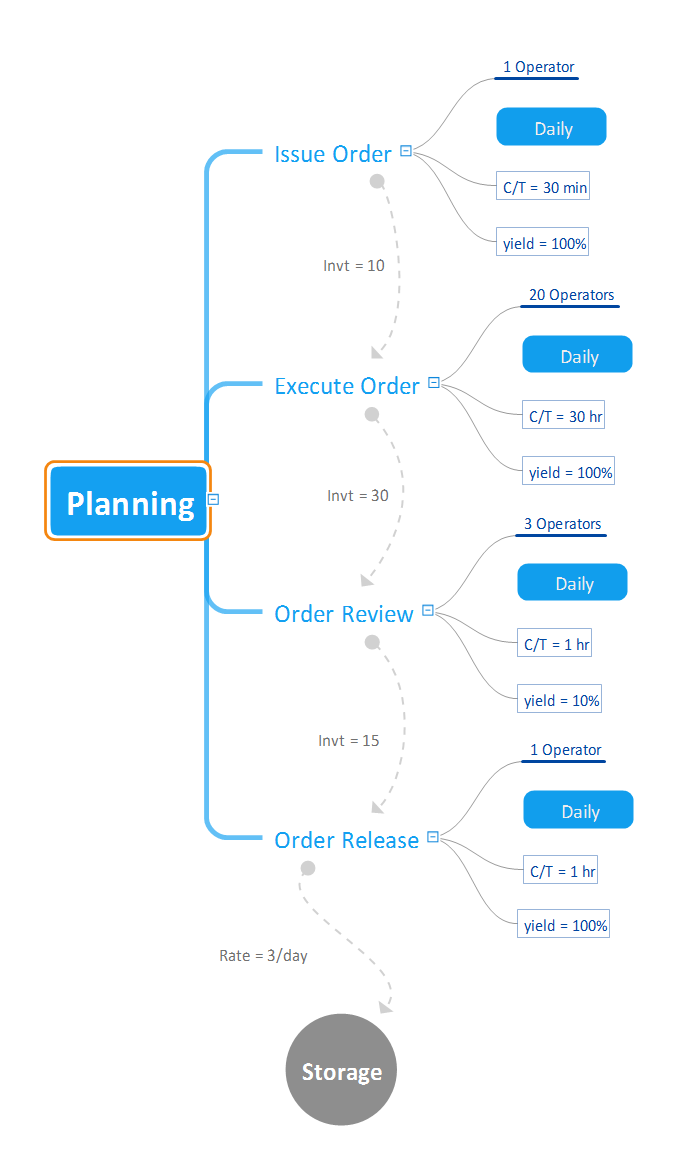 Example 1. Value Stream Map
Export to Outline
Planning
Issue Order

1 Operator
Daily
C/T = 30 min
yield = 100%

Execute Order

20 Operators
Daily
C/T = 30 hr
yield = 100%

Order Review

3 Operators
Daily
C/T = 1 hr
yield = 10%

Order Release

1 Operator
Daily
C/T = 1 hr
yield = 100%
The Benefits for ConceptDraw MINDMAP Brainstorming Software
ConceptDraw MINDMAP is effective for brainstorming, designing mind maps, idea generating, creative and lateral thinking, creativity and problem solving.
ConceptDraw MINDMAP is ideal for team and personal work in Business, Marketing and Project Management.
The libraries with large quantity of vector objects help to illustrate your mind maps and to make them bright, visual and comprehensible.
Use of View Navigator tool lets create presentations from a mind map: you can simply select the map parts you want to present, sequence your slides, and preview the presentation.
ConceptDraw MINDMAP provides wide capabilities of importing and exporting in various formats: Microsoft PowerPoint, Microsoft Word, MS Excel, Mindjet MindManager, image, HTML, PDF file.
THREE RELATED HOW TO's:
A requisition form is one of the documents used for accounting in different manufacturing processes. There are two main types of requisition: a purchasing requisition and material requisition and difference between them is significant. Creating a flowchart might help you in understanding all the details of accounting process. Flowcharts are a best visual method for dividing a large and complicated procedure into a several little clear pieces. The main value-ability of an effective flowchart is its simpleness. Material requisition flowcharts are used to document the process of relationships between the different departments and the purchasing department within an organization. The flow chart gives the step-by-step guide on how is carried out the procurement process of the materials necessary for the functioning of the organization. This type of flowchart along with many other business flowcharts, one can easy create using ConceptDraw Flowcharts solution.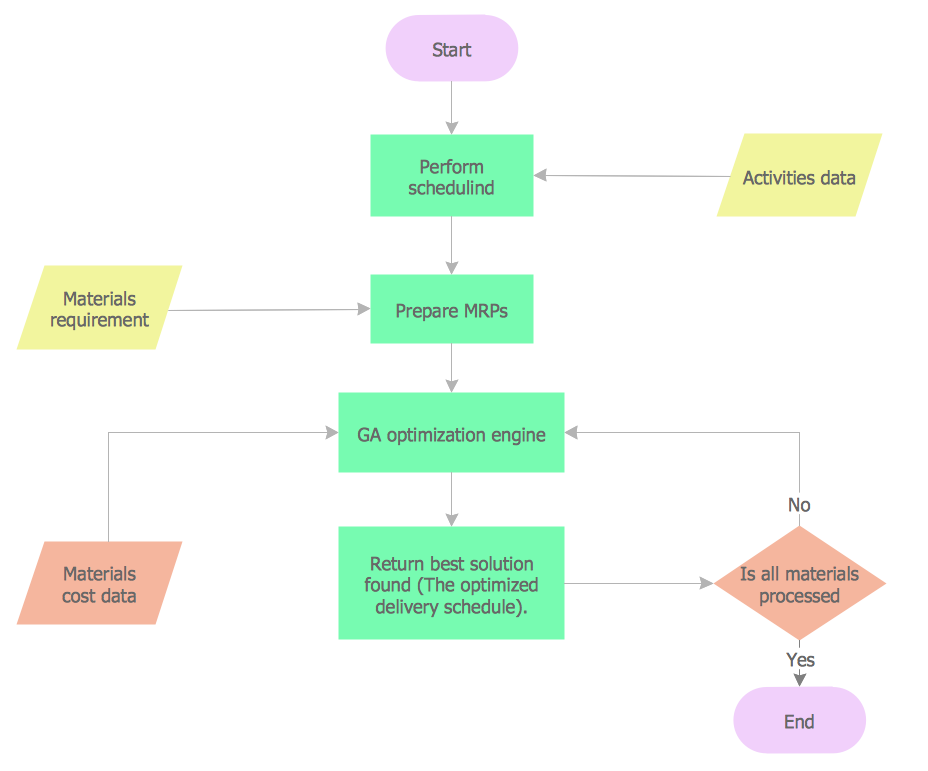 Picture: Material Requisition Flowchart. Flowchart Examples
Related Solution:
ConceptDraw MINDMAP has a addition to the ConceptDraw Solution Park that provides a creative approach to visualizing quality processes, Quality Mind Map Solution.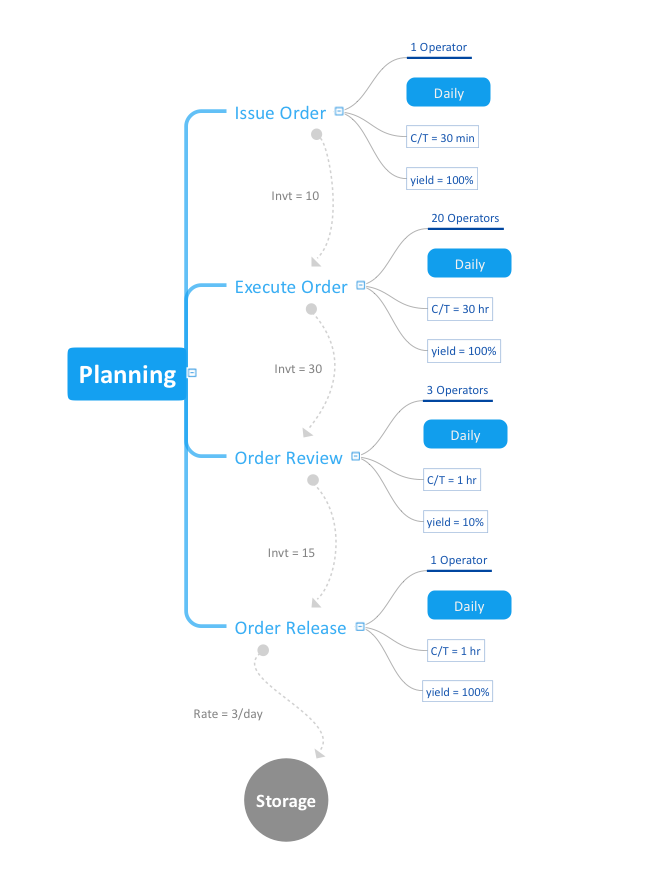 Picture: Mind Mapping in the Quality Management
Related Solution: