Geospatial Data
Effective spatial infographics design, easy geospatial data presenting, now it is reality thanks to the extensive drawing tools of the Spatial Infographics Solution included in "Infographics" Area of ConceptDraw Solution Park.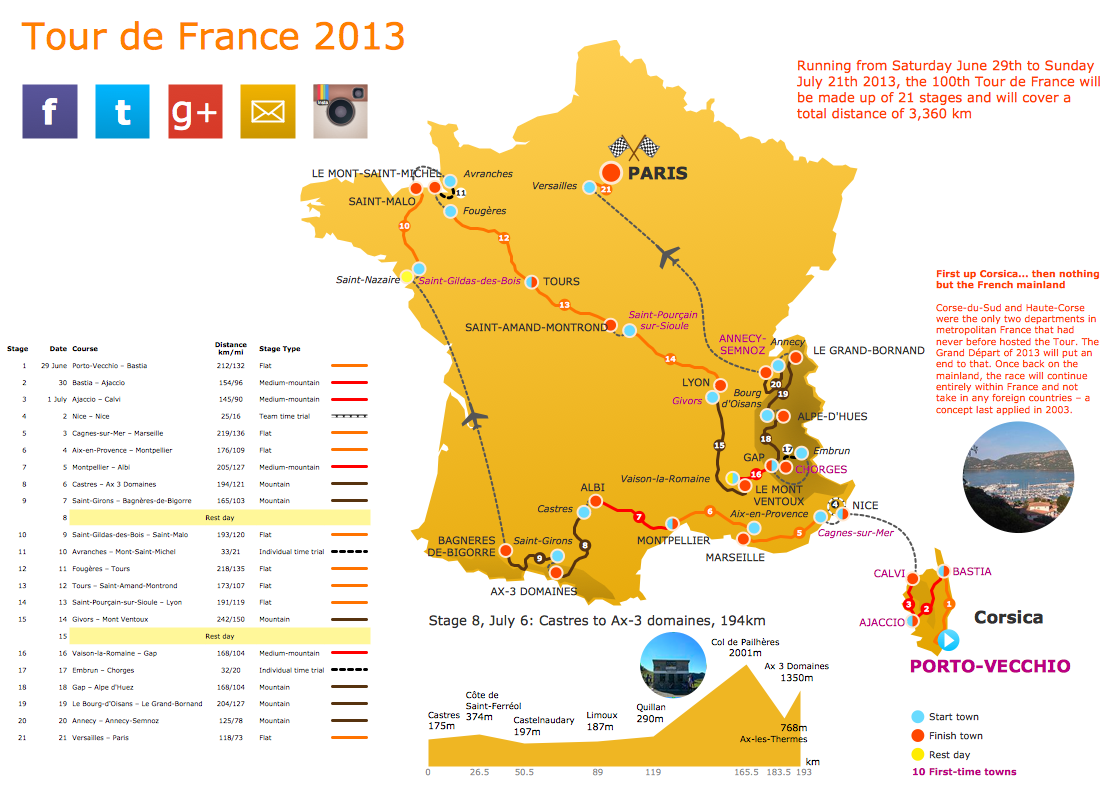 Example 1. Geospatial Data
Spatial Infographics Solution provides a set of different examples, templates and samples, and 9 libraries with incredibly large quantity of predesigned vector shapes which can be used for fast and easy presenting various spatial data and geospatial data:
Africa Library
Asia Library
Australia Library
Europe Library
Latin America Library
North America Library
Landmarks LaLibrary
Map Symbols Library
Transport Map Library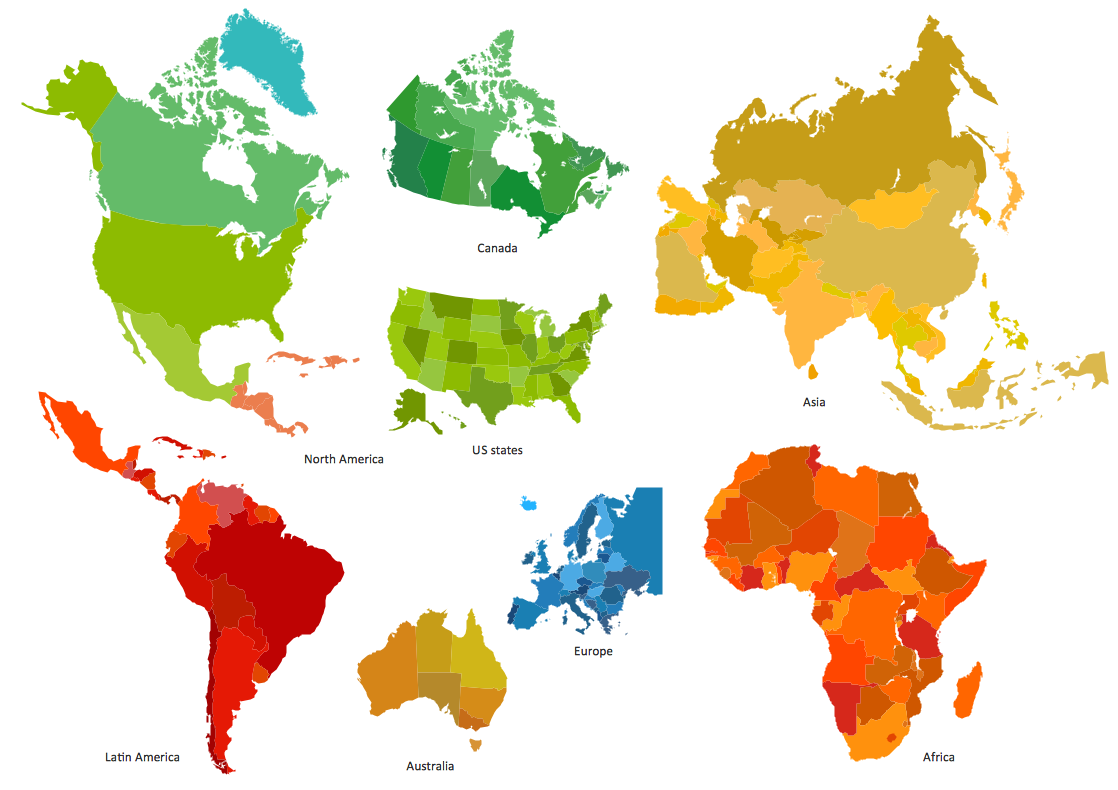 Example 2. Spatial Infographics Solution Design Elements - Continental Map
Spatial Infographics solution offers also a huge collection of predesigned templates and samples. You can find them easily in ConceptDraw STORE.
All samples and templates are available for changing and further successful using. Use of ready sample or template as the base is the simplest way of drawing professional looking spatial infographics.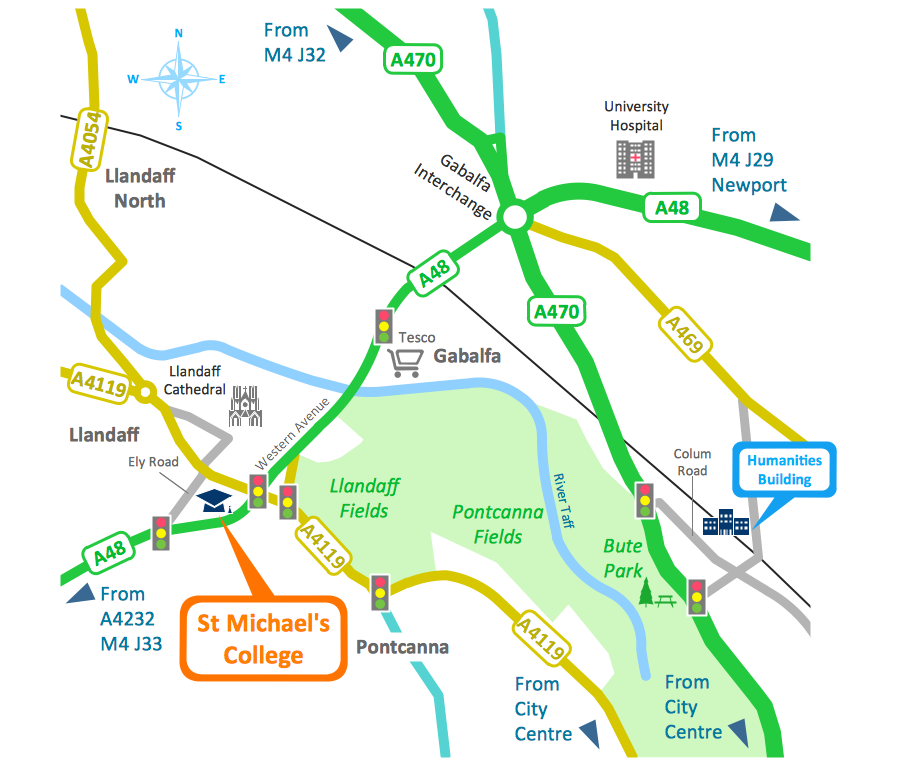 Example 3. Spatial Infographics - Conference Centre Location Map
This sample was created in ConceptDraw DIAGRAM software using the Spatial Infographics Solution and shows the detailed map of location of the Conference Centre. An experienced user spent 1 hour creating this sample.
Use the Spatial Infographics Solution for ConceptDraw DIAGRAM for quick, easy and effective representing various geospatial data.
All source documents are vector graphic documents. They are available for reviewing, modifying, or converting to a variety of formats (PDF file, MS PowerPoint, MS Visio, and many other graphic formats) from the ConceptDraw STORE. The Spatial Infographics Solution is available for all ConceptDraw DIAGRAM or later users.
THREE RELATED HOW TO's:
In the course of recent decades data visualization went through significant development and has become an indispensable tool of journalism, business intelligence and science. The way visual information may be conveyed is not limited simply to static or dynamic representation, it can also be interactive. Infographics can be conditionally divided into several general levels. Primarily, this is level of visualization of information, its interpretation and association on any ground. Second level can be defined as a visualization of knowledge, depiction of thoughts and ideas in the form of images or diagrams. Finally, the level of data visualization, which processes data arrays in charts, enabling the information to be more clearly perceived. You can also identify the main approaches to the creation of infographics: exploratory and narrative. Exploratory method insists on minimalist design in favor of data precision without unnecessary details and is common for scientific researches and ana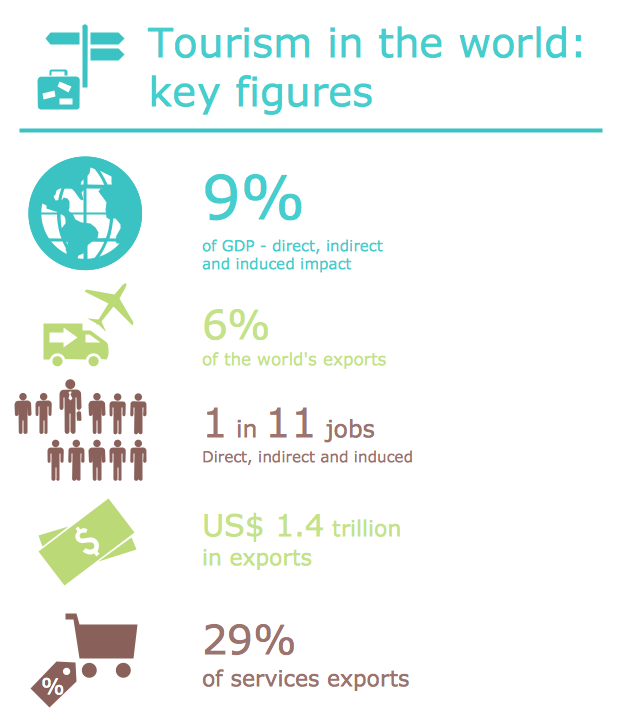 Picture: Design Pictorial Infographics. Design Infographics
Related Solution:
Peru, officially the Republic of Peru, is a country in western South America. The history of Peru goes back to the distant past and its divided into several main stages. Geography of Peru is also diverse - there is a desert, as well as the ocean coast, and of course the mountain ranges. The Continent Maps solution from Maps area of ConceptDraw Solution Park provides stencil library Peru, which is made up of well-designed vector shapes delivering easy experience in creating diagrams with ConceptDraw DIAGRAM software. All ConceptDraw DIAGRAM documents are vector graphic files and are available for reviewing, modifying, and converting to a variety of formats: image, HTML, PDF file, MS PowerPoint Presentation, Adobe Flash, MS Visio (.VDX,.VSDX).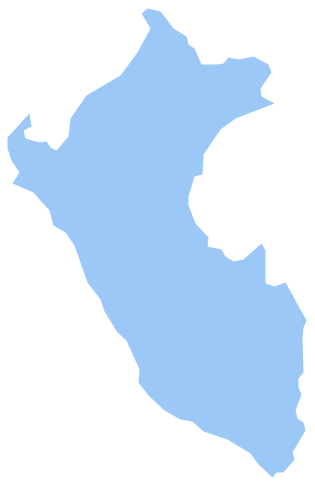 Picture: Geo Map — South America — Peru
Related Solution:
No one can imagine a geography class without such educational stuff as a geo map or a globe. As for one of the biggest countries in North America, the United States of America Map is present in every American school or college. It's easier to remember all the states if you look on the map more often. The following sample represents the map of USA. This precise map has names of all states of America. The different colors which are used to indicate each state add the visuality and brightness to the whole map. The ConceptDraw USA Maps solution - one of a family of ConceptDraw Maps solutions. Any country invokes a big piece of data: geographical, political, statistical, etc. A simple way of representing this data is to design maps that will show a certain item in relation to a particular area of Earth.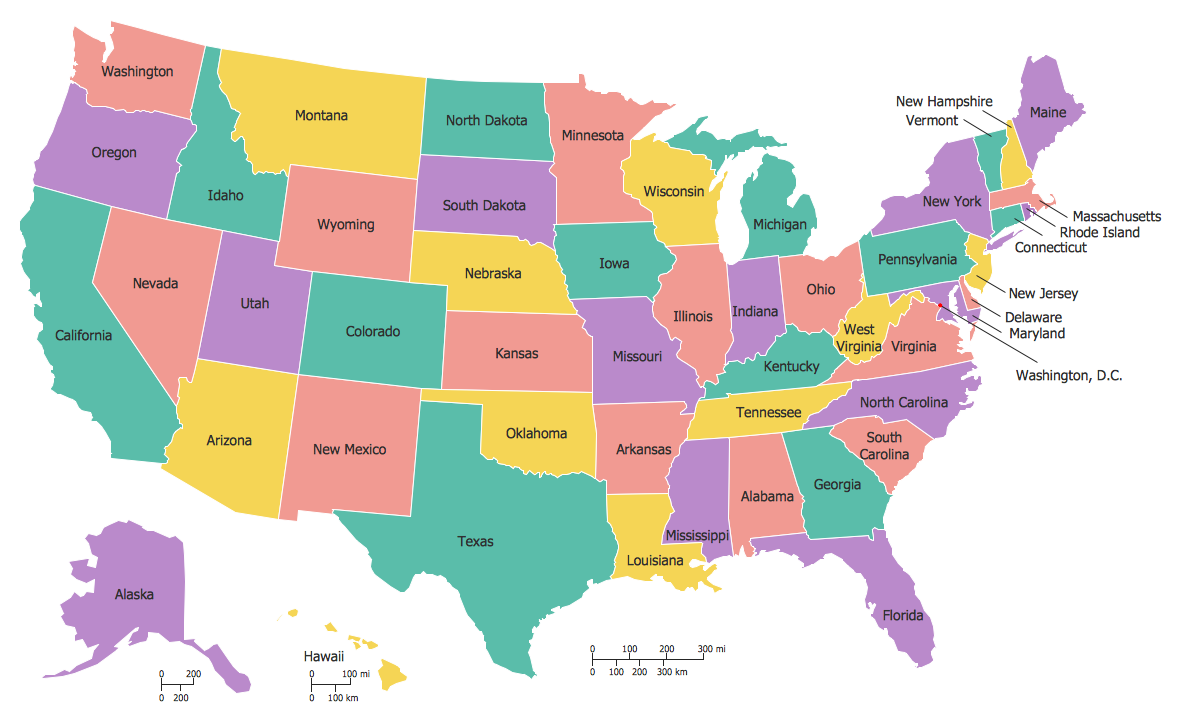 Picture: Geo Map — United States of America Map
Related Solution: