Evernote Exchange
ConceptDraw MINDMAP
Capture What You Think, Do What You Plan
ConceptDraw MINDMAP with the  new Note Exchange solution allows users to distribute and use mind maps from anywhere using powerful Evernote technology. You can save any part of a mind map including topics, branches, and entire maps to Evernote for instant access on any device.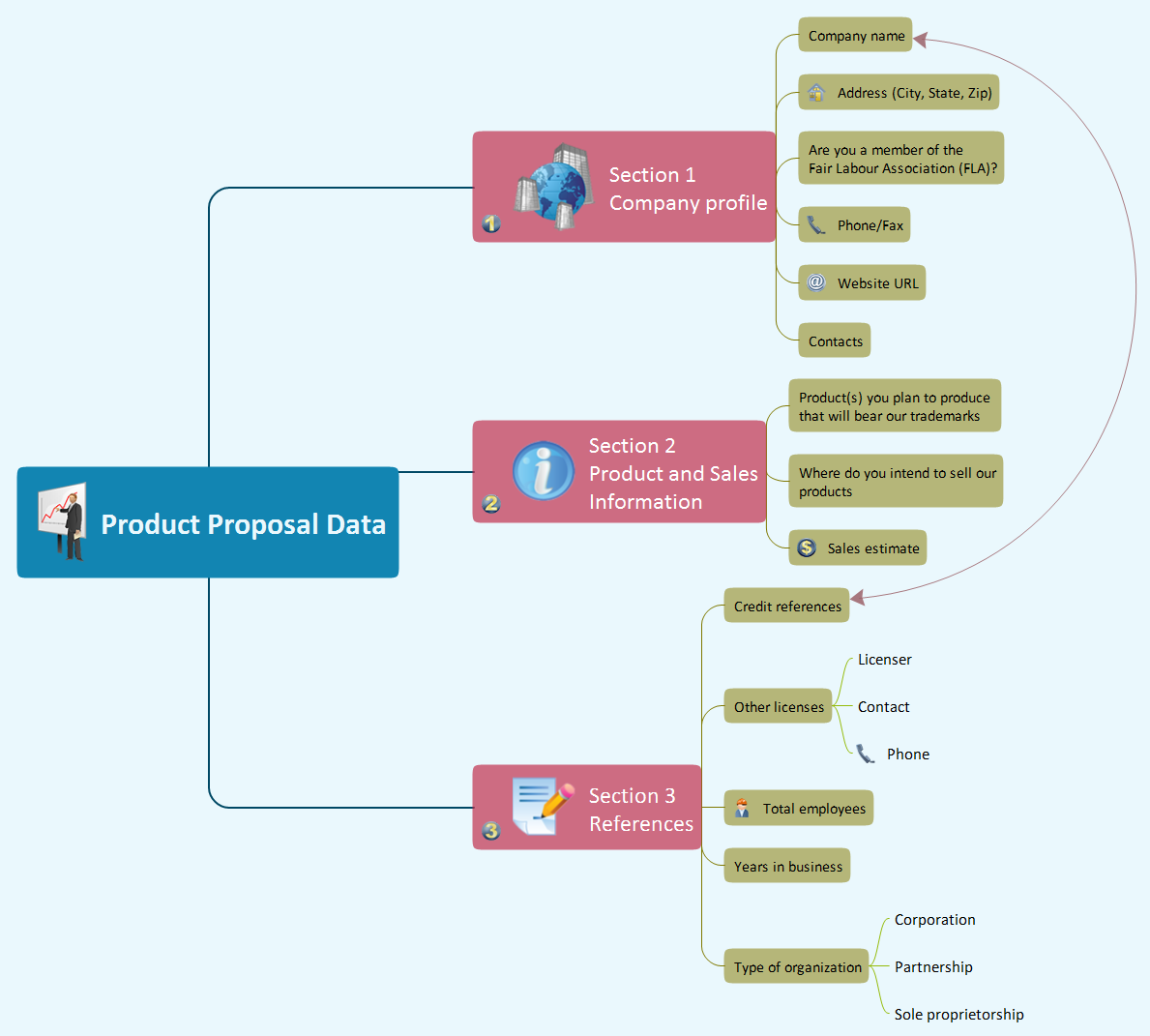 Pic 1. Mindmap - Product proposal data.
You can use the Evernote solution as a daily planner, sending day-to-day tasks from your mind map to Evernote. Thanks to the Note Exchange solution, your to-do mind maps are always with you - you can upload a whole map, or specific parts relating to a certain person, task or meeting - and you can access this information instantly, wherever you are.
---
See also Samples of mind maps:
THREE RELATED HOW TO's:
It makes it easy to share your notes with coworkers, associates, classmates, and friends.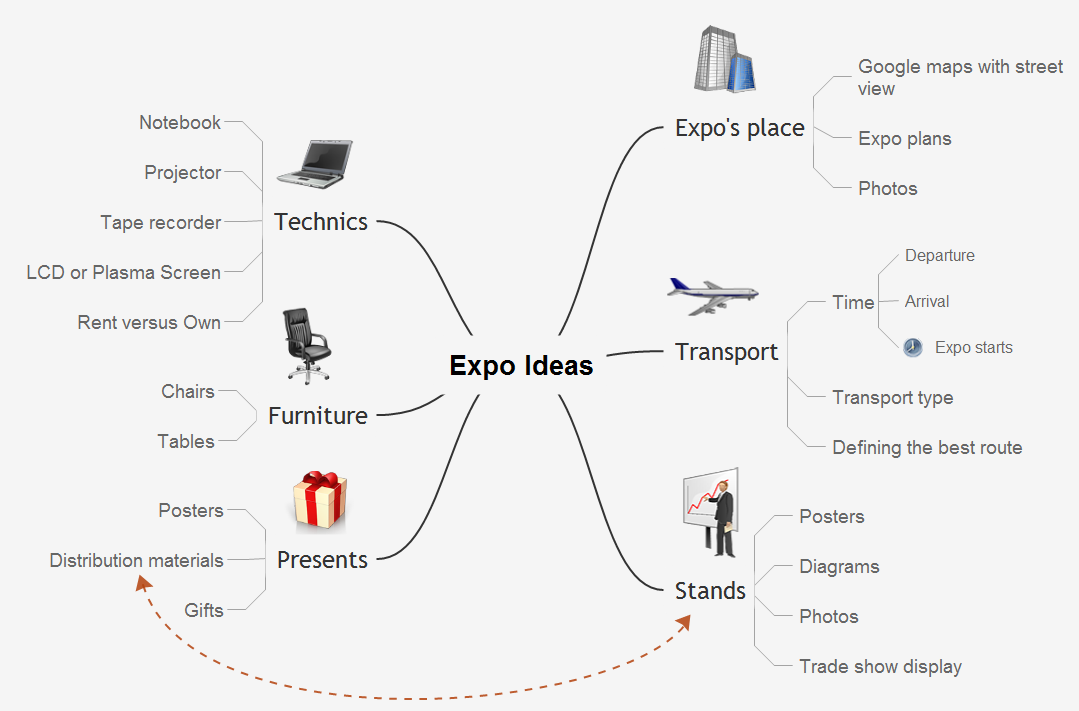 Picture: The Mind Map Evernote Possibilities
Related Solution:
How to use mind map for developing scripts. An easy way to arrange information using Evernote and mind map. Making daily plan become more convenient with this integration.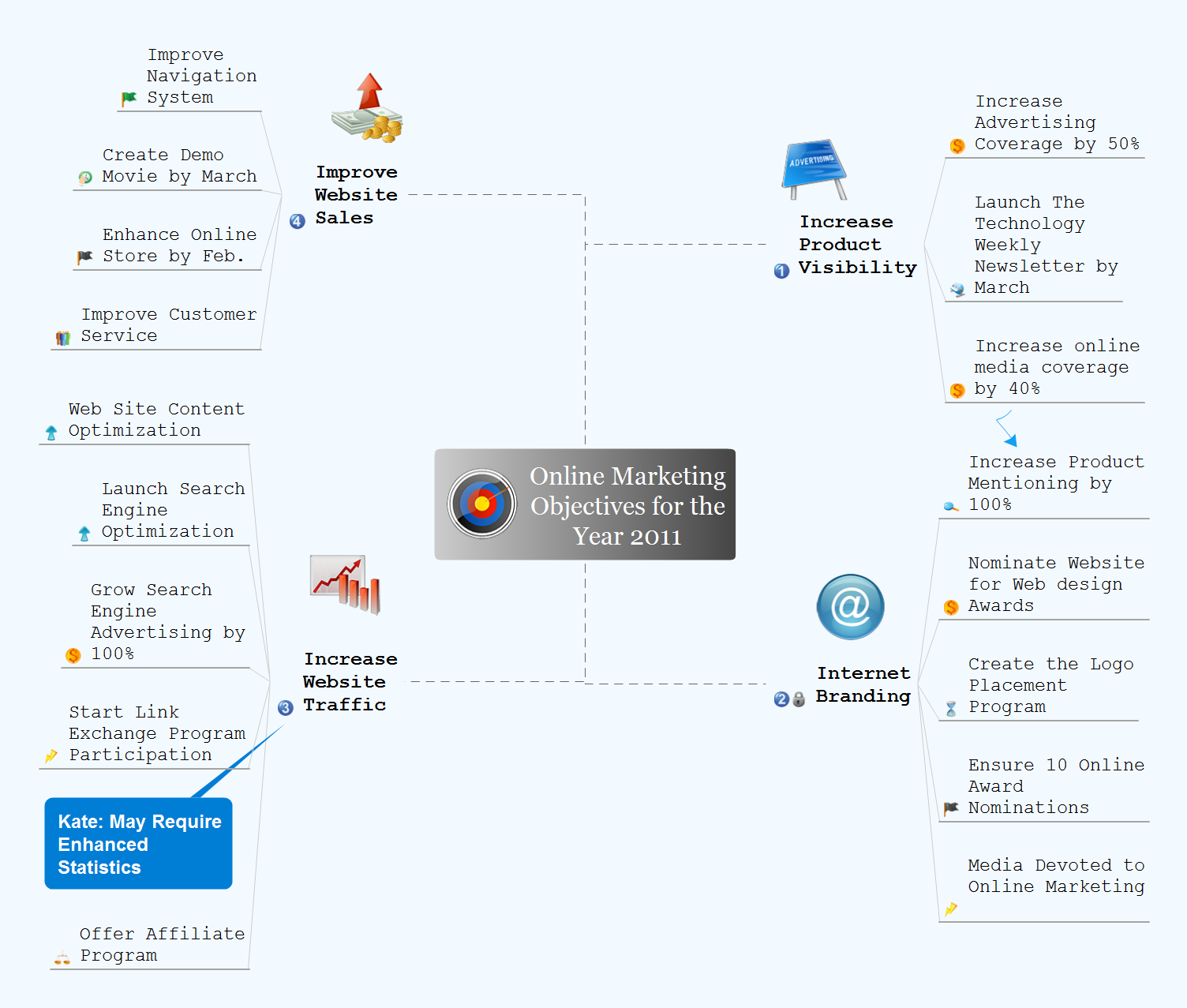 Picture: Develop Scripts Exchanging Mind Maps with Evernote
Related Solution:
How to make great presentation via Skype - It let presenter to control over the slide-show process which plays on each computer of Skype conference call participants synchronously. Another great feature, at the end of presentation each participant of conference call have the copy of presentation document file. It saves in Presentation History folder. Later, its very easy to return back to presentation history and view it again or show for other team.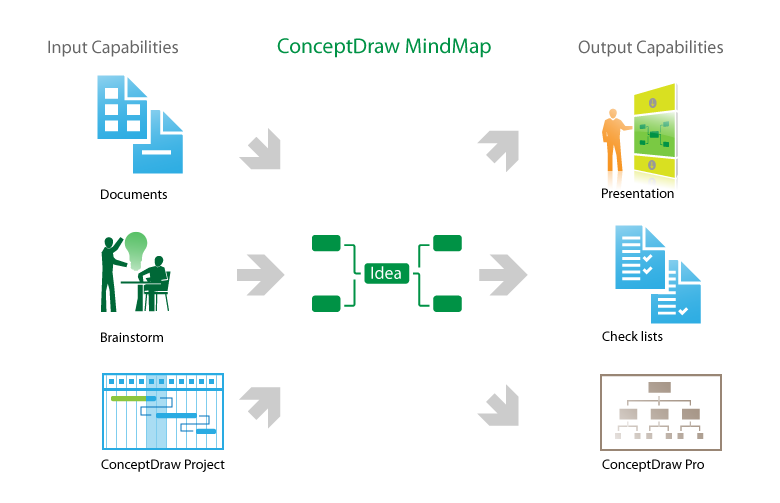 Picture: How to make great presentation via Skype? ...how it works with ConceptDraw MINDMAP?
Related Solutions: