Evernote Exchange
ConceptDraw MINDMAP
Capture What You Think, Do What You Plan
ConceptDraw MINDMAP with the  new Note Exchange solution allows users to distribute and use mind maps from anywhere using powerful Evernote technology. You can save any part of a mind map including topics, branches, and entire maps to Evernote for instant access on any device.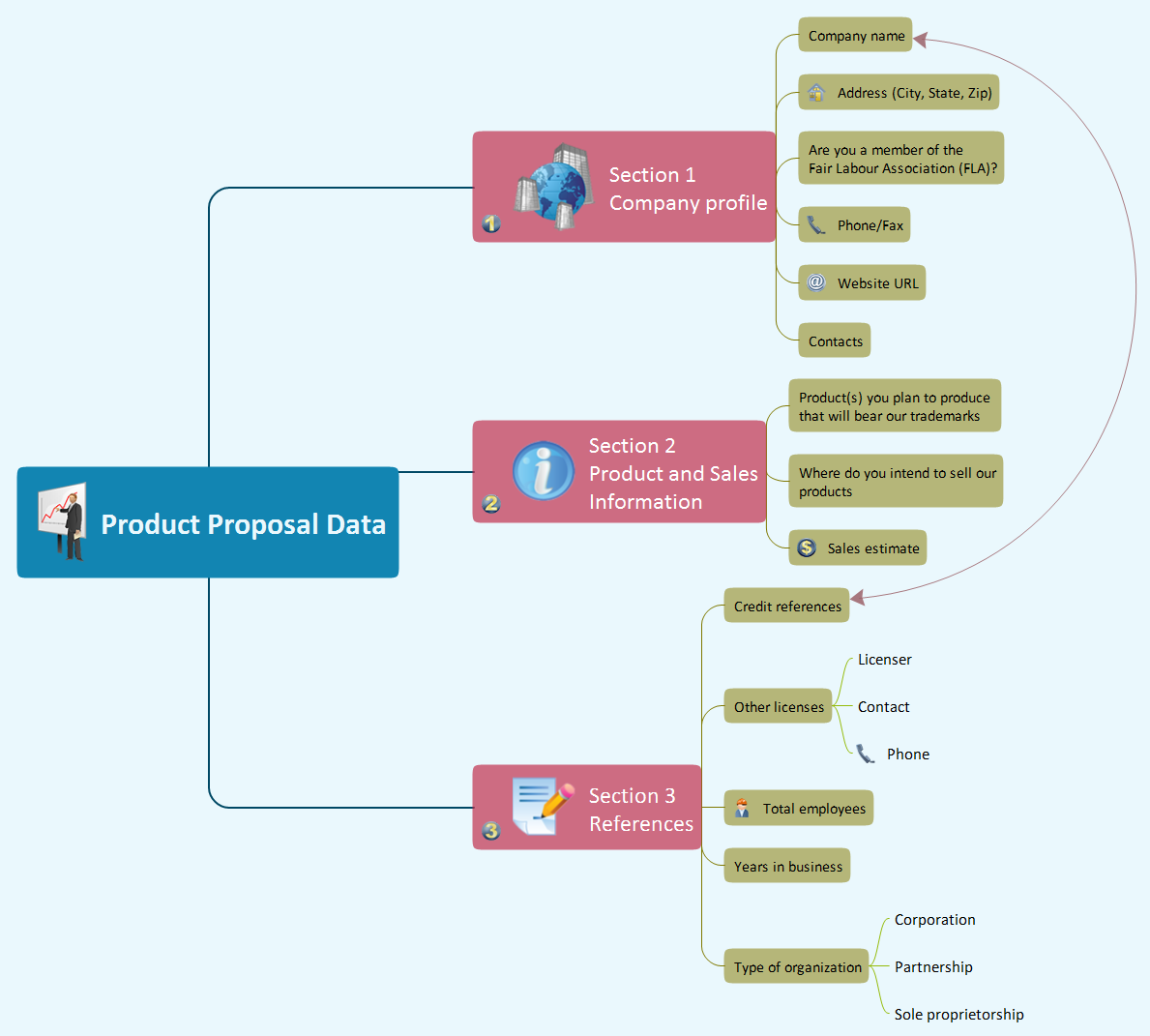 Pic 1. Mindmap - Product proposal data.
You can use the Evernote solution as a daily planner, sending day-to-day tasks from your mind map to Evernote. Thanks to the Note Exchange solution, your to-do mind maps are always with you - you can upload a whole map, or specific parts relating to a certain person, task or meeting - and you can access this information instantly, wherever you are.
---
See also Samples of mind maps:
THREE RELATED HOW TO's:
ConceptDraw MINDMAP supports sending the information from your mind map to your Evernote account.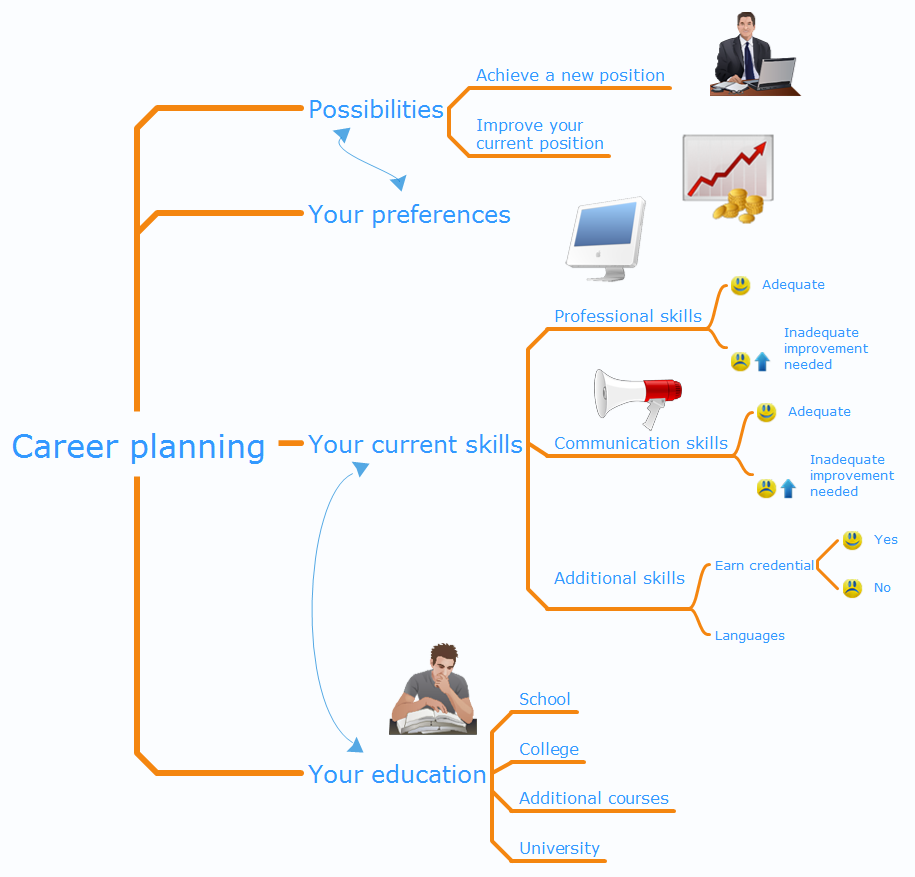 Picture: Personal Memory Assistant
Related Solution:
To launch Projects Exchanging Mind Maps with Evernote using ConceptDraw MINDMAP simply and easily.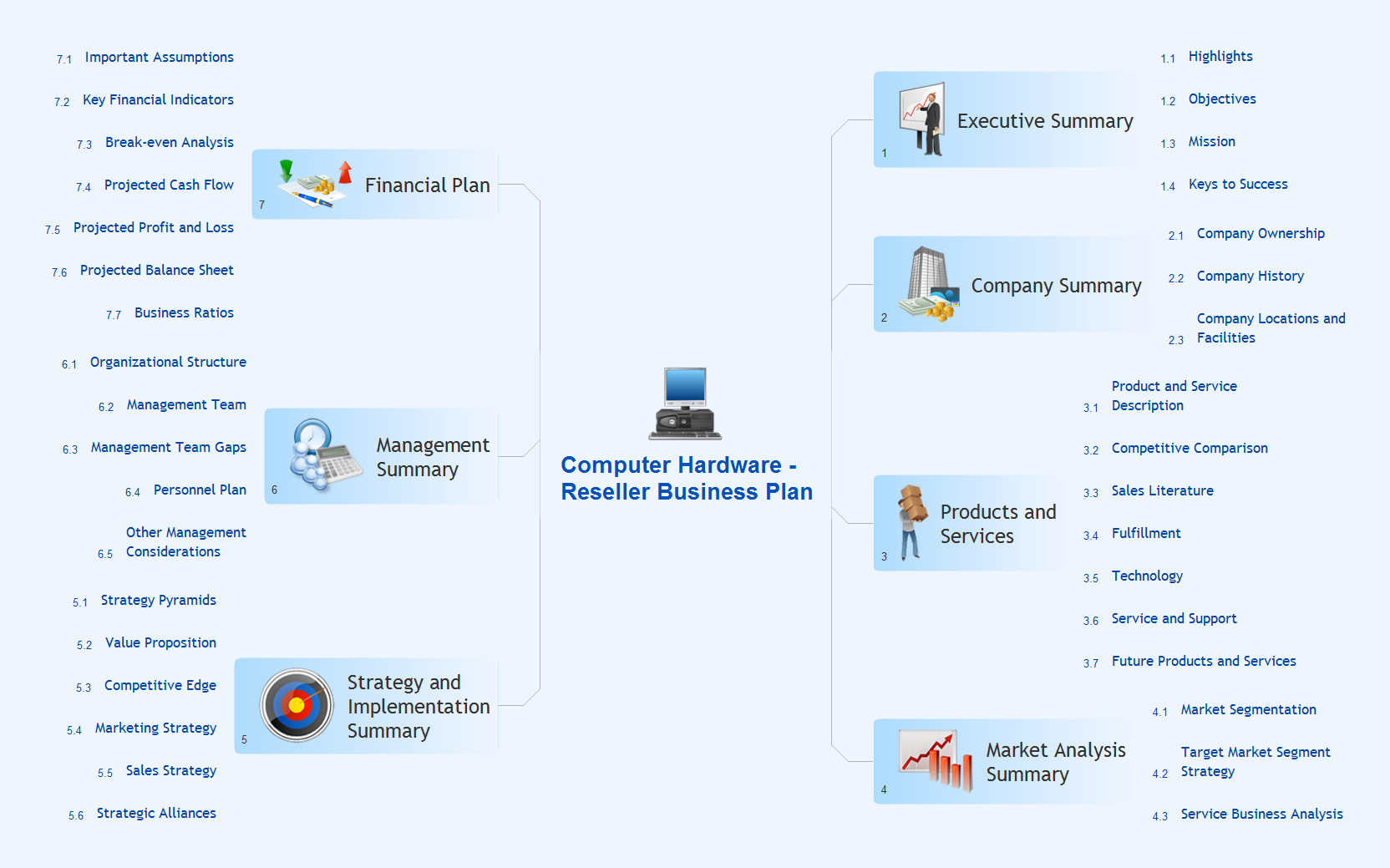 Picture: Launch Projects Exchanging Mind Maps with Evernote
Related Solution:
ConceptDraw MINDMAP an Alternative to MindJet MindManager - The power, economy, and versatility of ConceptDraw MINDMAP takes personnel and team productivity to another level. Discover today what this means to you.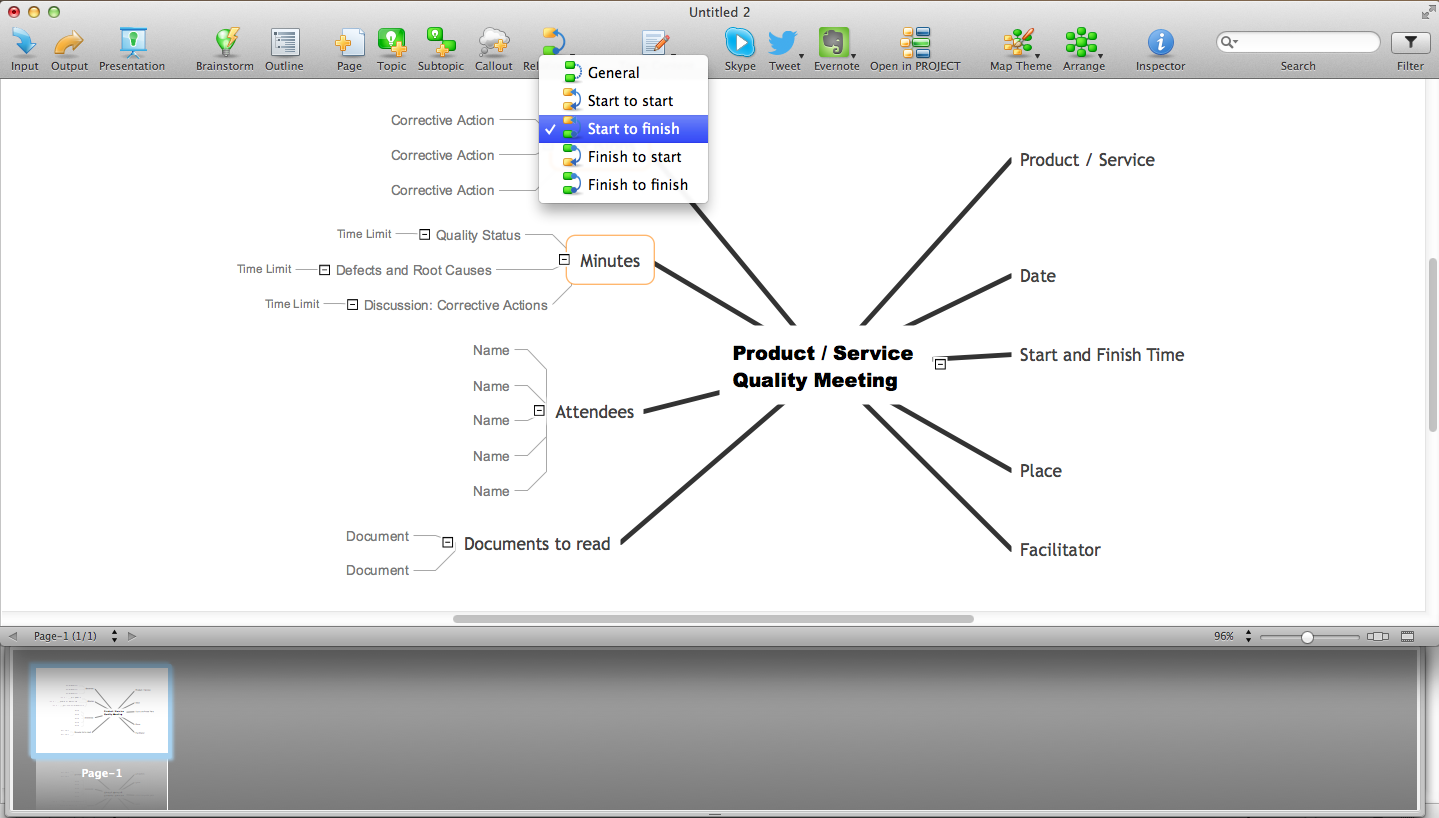 Picture: Why People Select ConceptDraw MINDMAP
Related Solution: