eLearning: Speaking English
Remote Learning
How to study online with live teacher at real time? ConceptDraw MINDMAP provides effective learning process with eLearning for Skype solution available to deliver English lessons to a remote group via a Skype conference call.
eLearning solution as a communication and training tool allows teachers to meet with students online and run Speaking English learning sessions.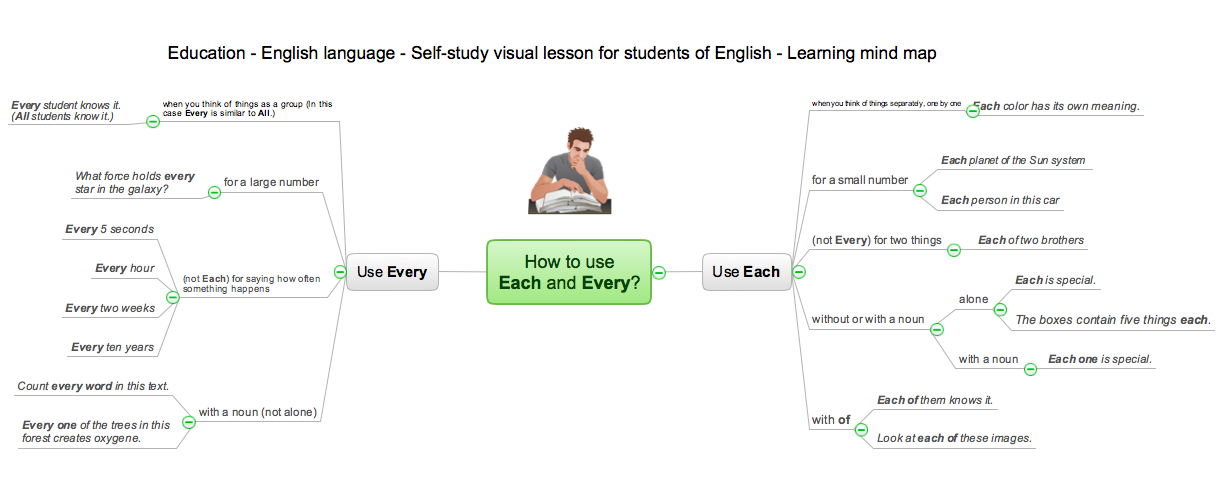 Sample 1. How to use Each and Every mind map sample
for ConceptDraw eLearning for Skype solution
This mind map was created in ConceptDraw MINDMAP An experienced user can build a map similar to the sample provided in 30 minutes or less.
Mind maps are a fantastic tool for training and teaching, and with the new Skype solution for ConceptDraw MINDMAP, you can now use mind maps as instructional materials for eLearning.
This opens a whole new world of possibilities for instructors. Here is a mind map describing simple rules that could be used to help a student learn a new language!
---
See also Samples:
THREE RELATED HOW TO's:
Teachers use Skype in the classroom to enrich experiences for students. Using mind mapping software in virtual classrooms for brainstorming and presentation make an effective way to gather information and track results.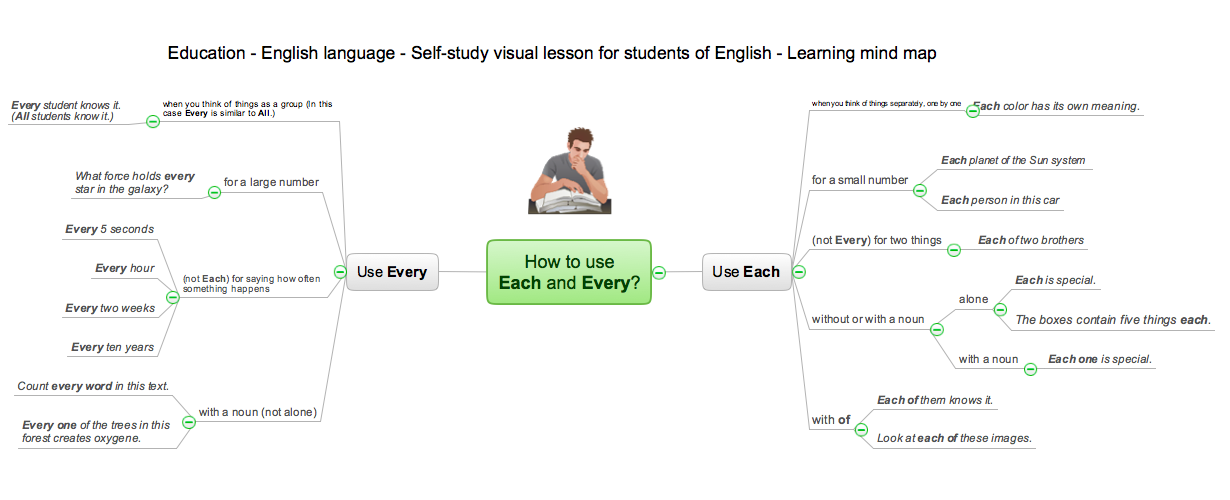 Picture: How Teachers Use Skype for eLearning
Related Solution:
Learning English On-line using Skype. Mind map as a presentation makes it powerful tool for eLearning. E-Learning tools are slideshows, presentations, videos, mind maps.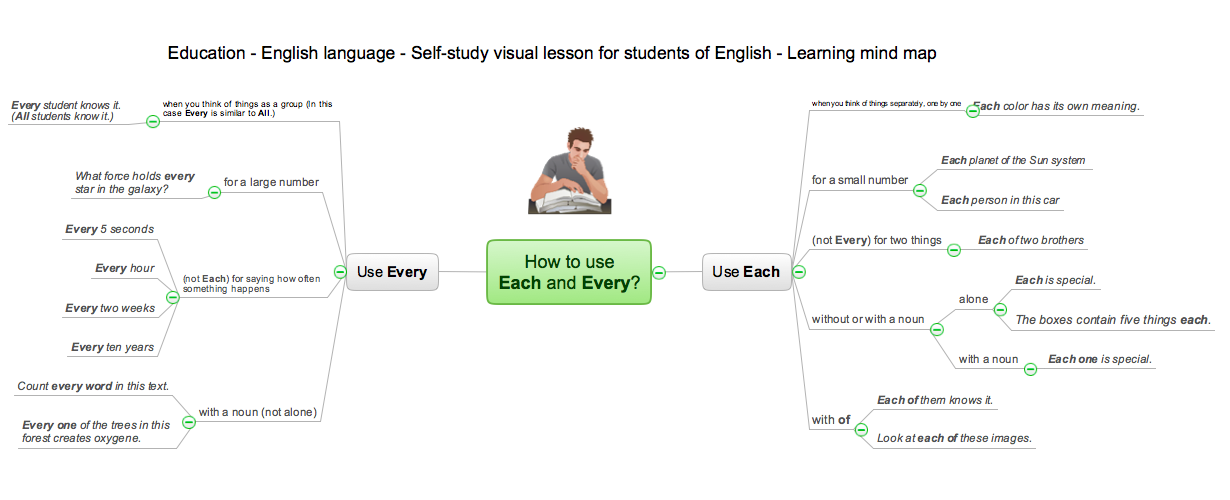 Picture: eLearning - Easy English on Skype
Related Solution:
How to use Skype in the Classroom: Tips for effective teaching online for organizations of all sizes. Software for online training and virtual classroom that provides an interactive learning environment.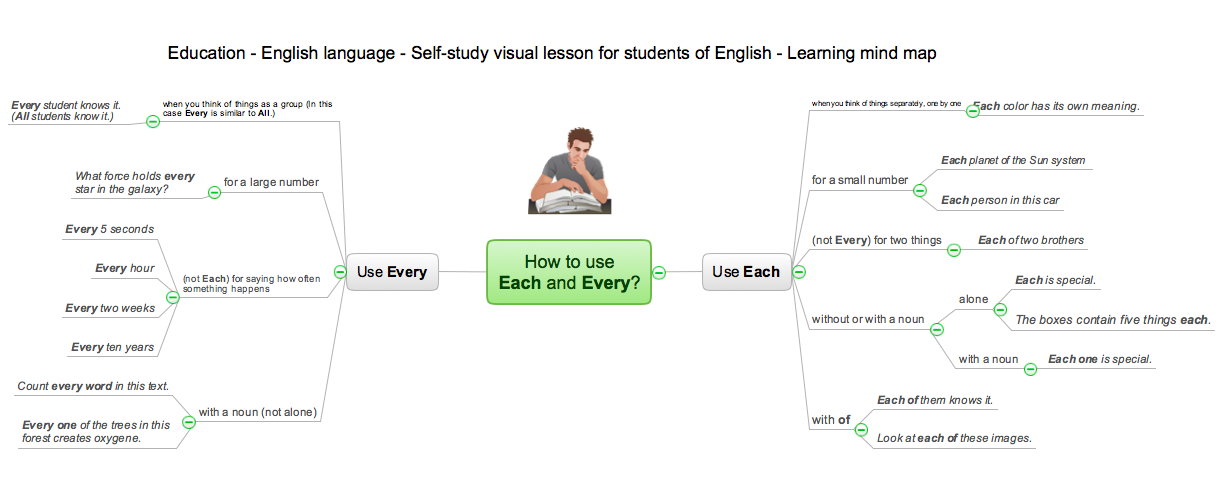 Picture: eLerning for Skype
Related Solution: