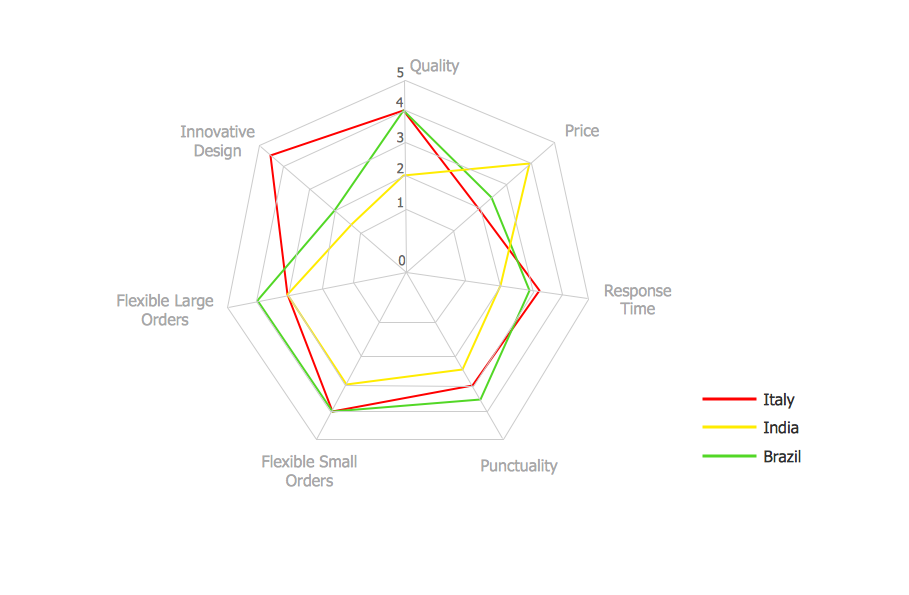 ConceptDraw PRO creates drawings, diagrams and charts with great visual appeal in Mac OS X.
This sample shows the Spider Chart that represents the buyer perceptions of the leather footwear industries in Brazil, India and Italy.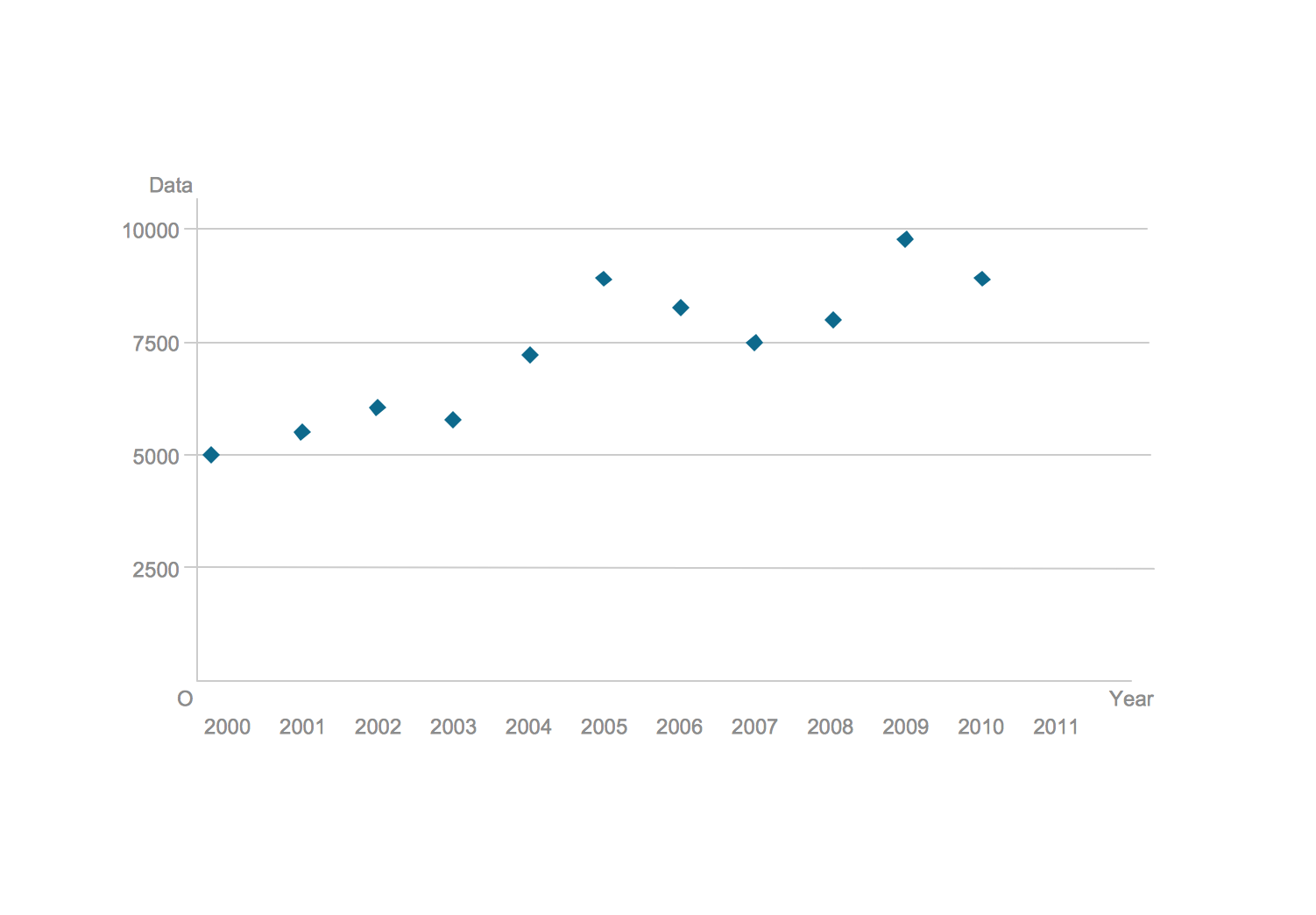 This sample shows the Scatter Plot without missing categories. It's very important to no miss the data, because this can have the grave negative consequences. The data on the Scatter Chart are represented as points with two values of variables in the Cartesian coordinates. This sample can be used in the engineering, business, statistics, analytics, at the creating the financial and other types of reports.