Product Proposal Documents Expanded
ConceptDraw Office
ConceptDraw Office is an integrated set of visualization products and document exchange technologies. ConceptDraw OFFICE consists of a diagramming platform, a mind mapping, and a project management tool. These tools are essential to generate business diagrams, mind maps, project plans, dashboards, presentations, schematics, and any other business visualizations. These tools have access to an online service, ConceptDraw Solution Park that will deliver additional product extensions in the future. This is a time saving assistant for generating your business documents and presentations.
ConceptDraw Office consists of a diagramming platform, a mind mapping, and a project management tool. These tools are essential to generate business diagrams, mind maps, project plans, dashboards, presentations, schematics, and any other business visualizations.
ConceptDraw MINDMAP Samples
Sample mind maps created in ConceptDraw MINDMAP that demonstrate the different capabilities and applications of the program for business, personal, or education use.
A more detailed mind map that organizes documents required for a product proposal.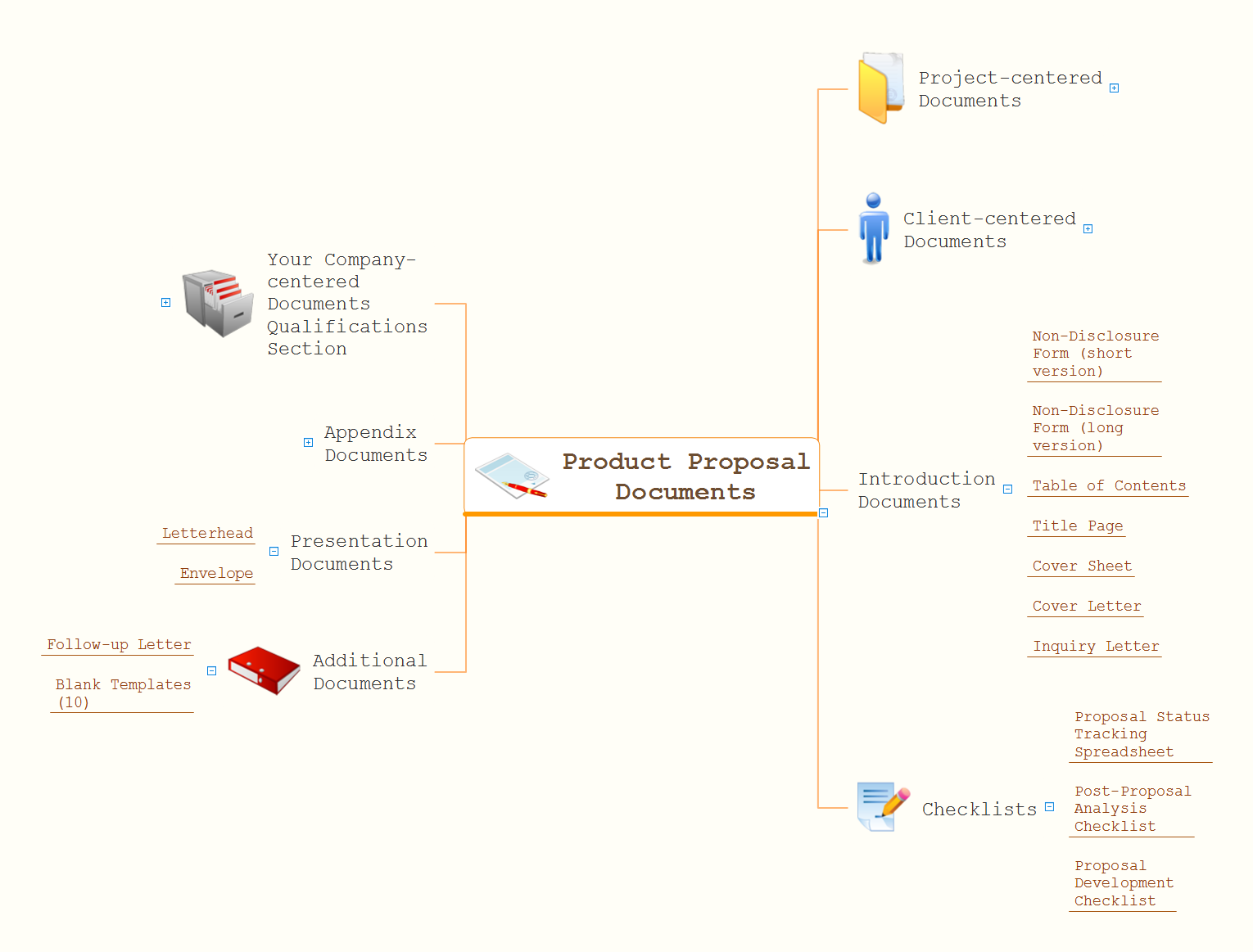 Example 1. Product Proposal Documents Expanded
Export to Outline
Product Proposal Documents Expanded
Project-centered Documents

Goals and Objectives Section

Statement of Work
Expected Results
Features
Benefits
Project Deliverables
Samples
Operational Impact

Methodology Section

Outline
Background
Sales Plan
Project Methods
Technical Approach
Disaster Recovery Plan
Project Management
Production Schedule
Testing Plan
Marketing Plan
Installation Schedule
System Integration
Training Plan
Time Line
Security Plan
Maintenance Plan
Regulations
Safety Plan
Storyboard
Assumptions
Risk Analysis
Legal Considerations
Project Constraints
Contingency Planning
Customer Support

Evaluation Section

Evaluation
System Requirements
Documentation Requirements
Requirements
Acceptance Criteria
Interface Requirements

Project Summary Section

Recommendations
Project Summary

Budget Section

Funding Request
Budget
Total Cost of Ownership
Cost/Benefit Analysis
Supplied Material
Materials

Client-centered Documents

Summary Section

Executive Summary
Cost Summary
SWOT Analysis

Needs Assessment Section

Needs Assessment
Strengths
Opportunities
Weaknesses
Competitive Analysis
Threats
Client Background
Industry Trends
Market and Audience
Client Operations
Clients Served

Introduction Documents

Non-Disclosure Form (short version)
Non-Disclosure Form (long version)
Table of Contents
Title Page
Cover Sheet
Cover Letter
Inquiry Letter

Checklists

Proposal Status Tracking Spreadsheet
Post-Proposal Analysis Checklist
Proposal Development Checklist

Additional Documents

Follow-up Letter
Blank Templates (10)

Presentation Documents
Appendix Documents

Warranty
Disclaimers
Financial Statements
Reference Material
Benchmark Results
List of Illustrations
List of Acronyms
Schematics
Standards Compliance
RFP Cross Reference
Compliance Matrix

Your Company-centered Documents Qualifications Section

Breakeven Analysis
Income Projection
Balance Sheet
Financial Information
Strategic Position
Programs and Activities
Company Operations
Facilities
Portfolio
References
Testimonials
Future Developments
Additional Products
Additional Services
Product Visuals
Products
Services Provided
Company History
Case Study
Quality Control
Qualifications
Mission Statement
The Benefits for ConceptDraw MINDMAP Brainstorming Software
ConceptDraw MINDMAP is effective for brainstorming, designing mind maps, idea generating, creative and lateral thinking, creativity and problem solving.
ConceptDraw MINDMAP is ideal for team and personal work in Business, Marketing and Project Management.
The libraries with large quantity of vector objects help to illustrate your mind maps and to make them bright, visual and comprehensible.
Use of View Navigator tool lets create presentations from a mind map: you can simply select the map parts you want to present, sequence your slides, and preview the presentation.
ConceptDraw MINDMAP provides wide capabilities of importing and exporting in various formats: Microsoft PowerPoint, Microsoft Word, MS Excel, Mindjet MindManager, image, HTML, PDF file.
THREE RELATED HOW TO's:
The output of the house of quality can be a matrix that can be created with the help of both ConceptDraw DIAGRAM and ConceptDraw STORE applications. Both of them can be always downloaded from this site and used for creating the HOQ diagrams and HOQ matrices. Having the House of Quality solution from the ConceptDraw STORE application might result in great looking drawings as it offers two stencil libraries to use the design elements from.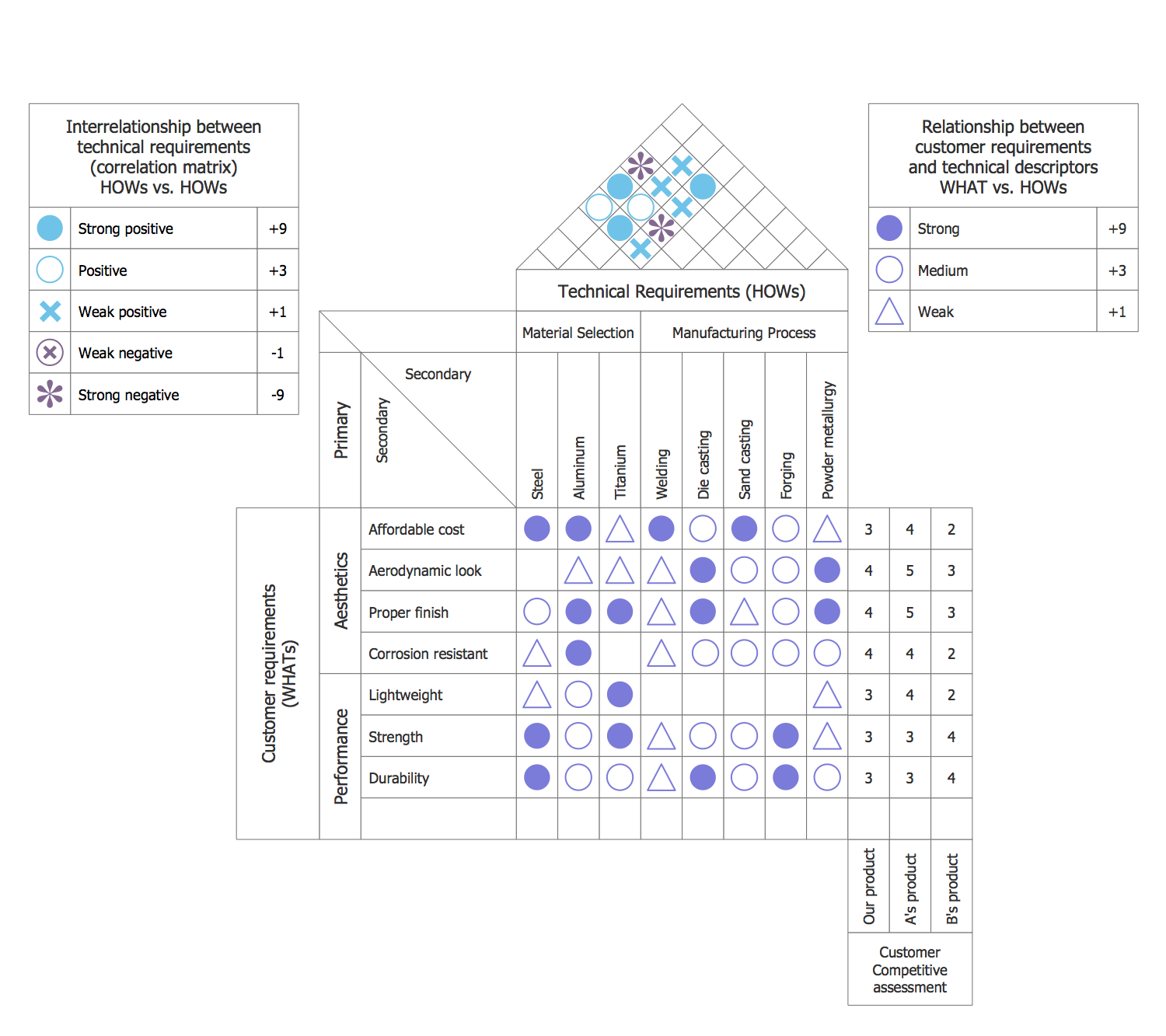 Picture: House of Quality
Related Solution:
ConceptDraw MINDMAP can export to MS Project file from a mind map; it can also import a project file from MS Project giving team members who use Macintosh or Windows, a working visual map of a planned project. The ability to import/export MS Project files is made possible because of the Project Exchange solution.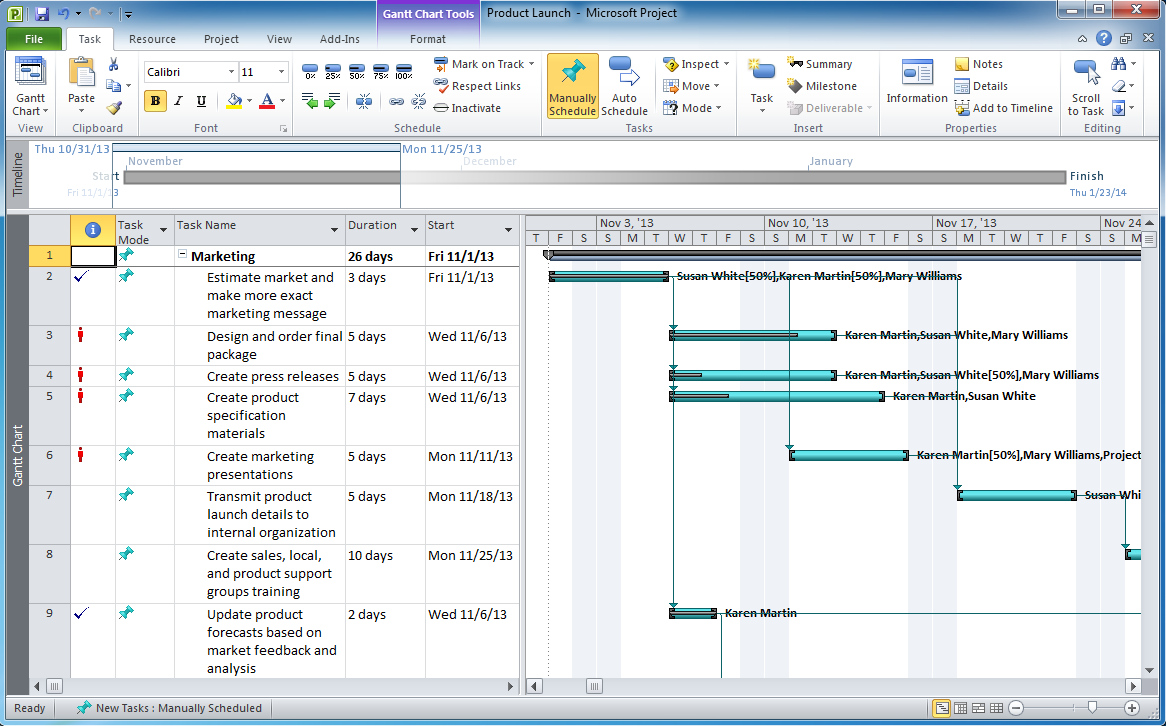 Picture: Export from ConceptDraw MINDMAP to MS Project® XML
Related Solution:
These donut chart templates was designed using ConceptDraw DIAGRAM diagramming and vector drawing software extended with Pie Charts solution from Graphs and Charts area of ConceptDraw Solution Park. All these donut chart templates are included in the Pie Charts solution. You can quickly rework these examples into your own charts by simply changing displayed data, title and legend texts.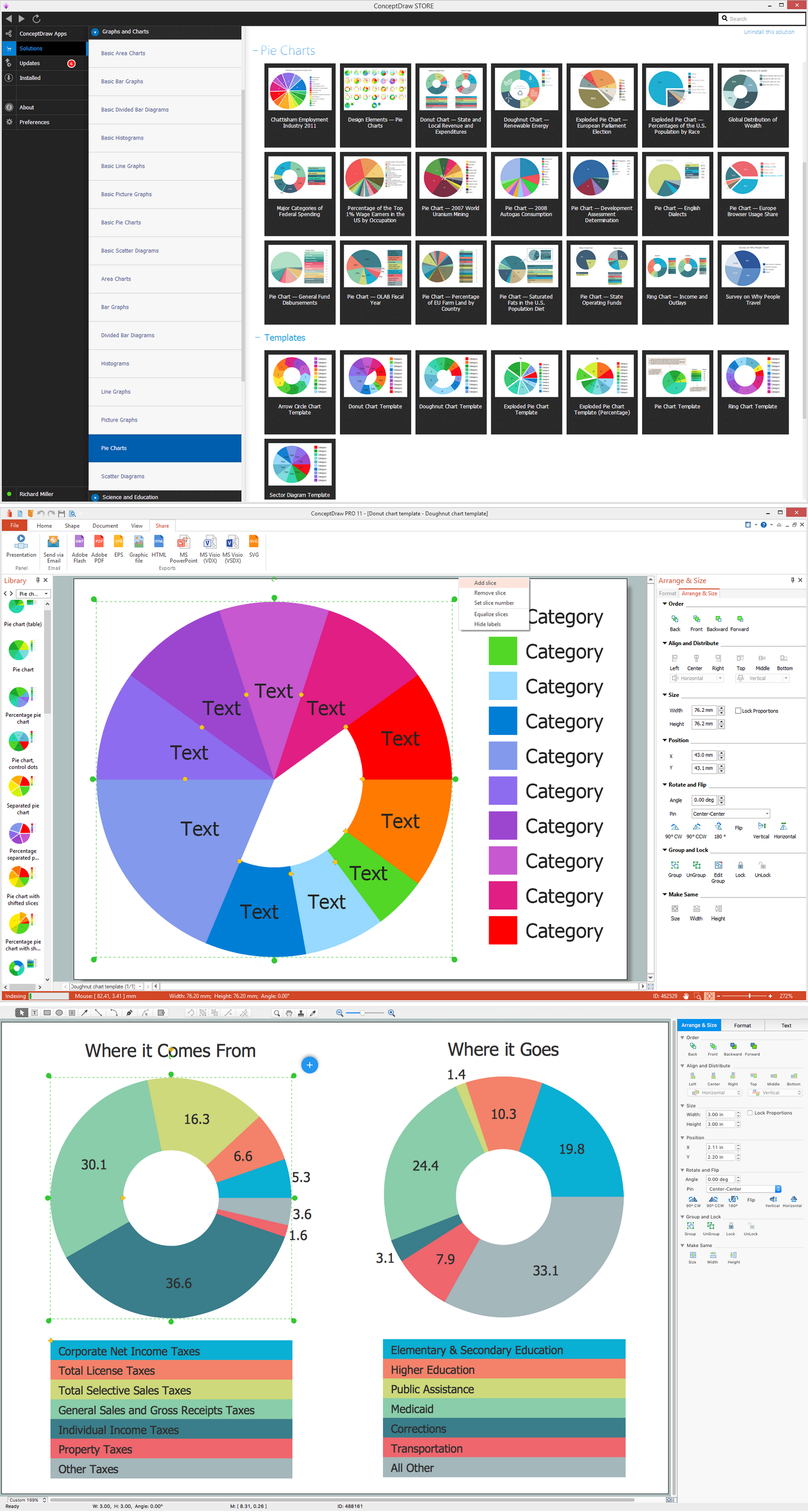 Picture: Donut Chart Templates
Related Solution: