Metro Train Map
Drawing of Metro Train Map is usually complex process, but we want to make it easier and offer you the ConceptDraw DIAGRAM software with its Metro Map Solution from the Maps Area of ConceptDraw Solution Park.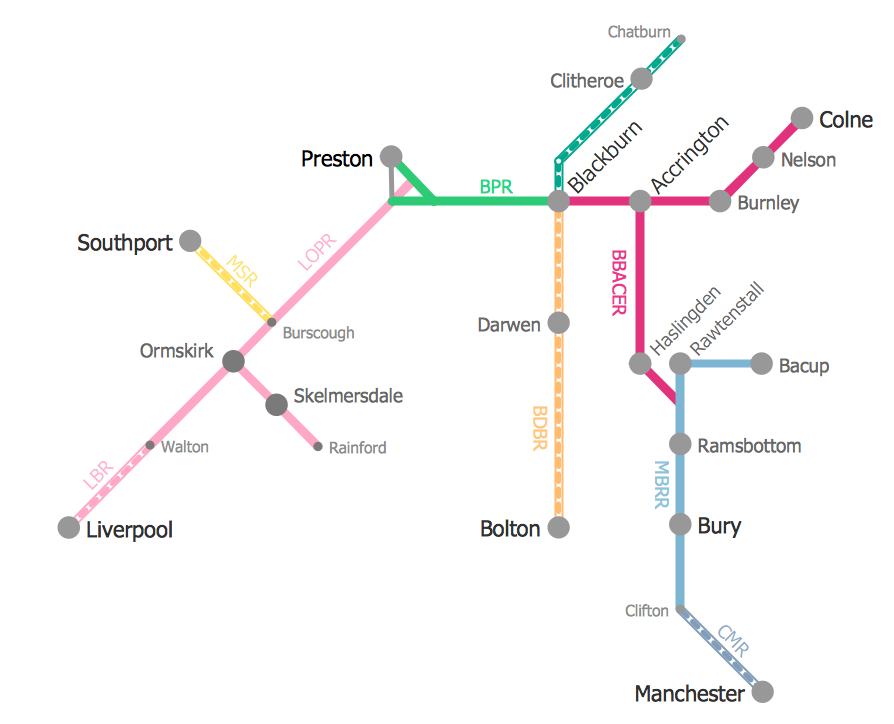 Example 1. Metro Train Map
How is it easy design the Metro Train Map using just ready objects offered by Transport Map library from the Metro Map Solution. You need simply drag the desired of them from the library to your new document, arrange according to your needs, and add the text.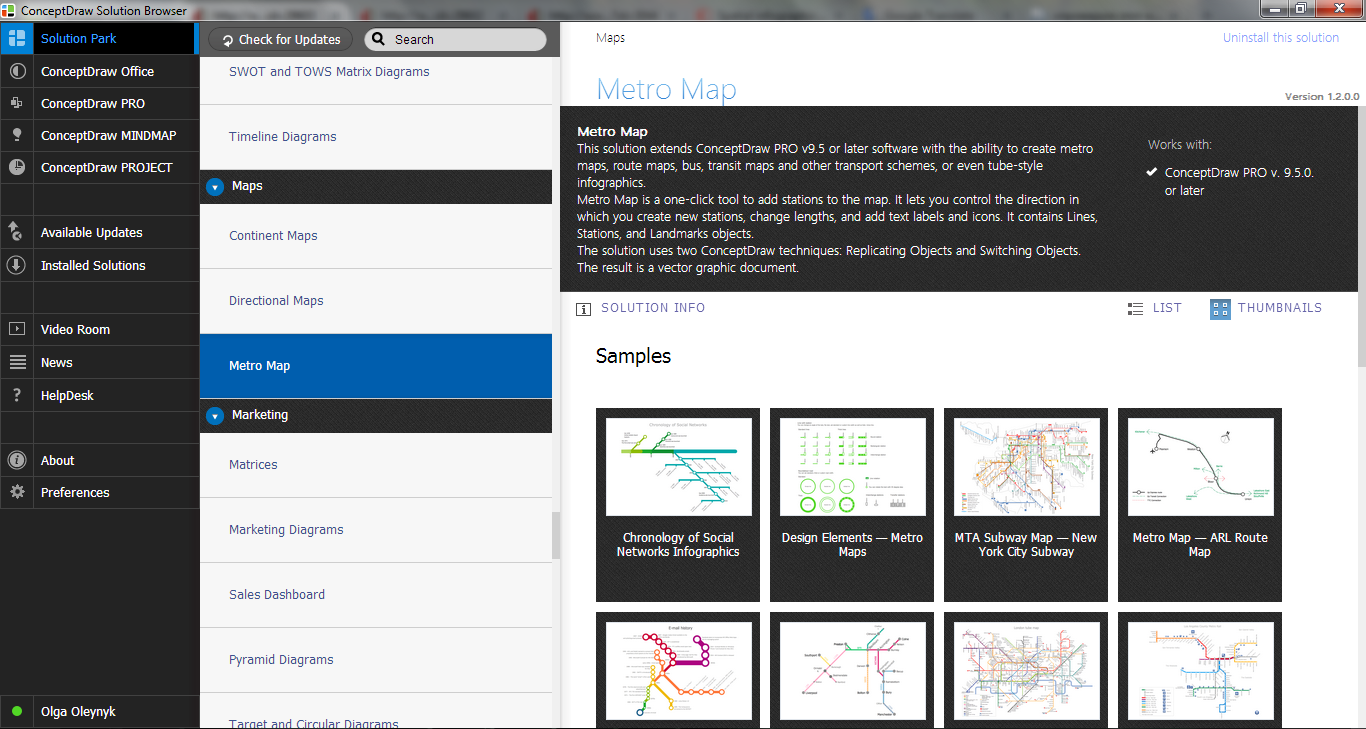 Example 2. Metro Map Solution in ConceptDraw STORE
Another way of easy drawing the Metro Train Map is fill the Metro Map Template. It can be opened from ConceptDraw STORE which allows you effectively navigate through all ConceptDraw Solution Park, manage the downloads and updates.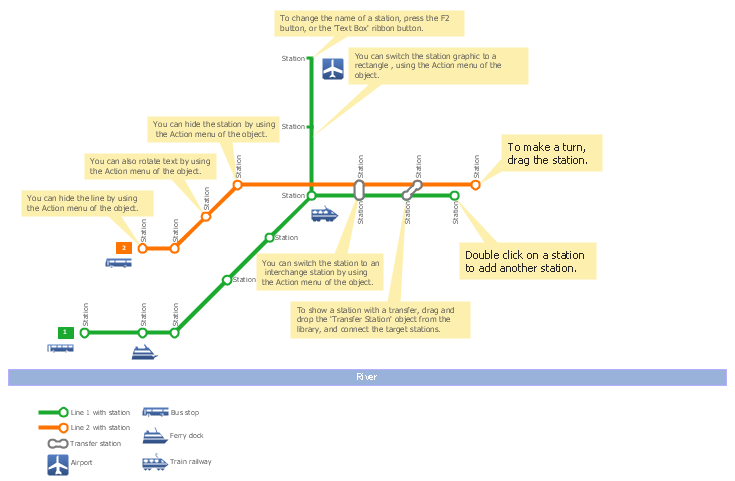 Example 3. Metro Map Template
This template was created in ConceptDraw DIAGRAM software using the Metro Map solution and is included in it. The Metro Train Map of any degree of detailing can be quickly constructed on the base of this template.
Use the Metro Map solution for ConceptDraw DIAGRAM software to create your own Metro Train Map of any complexity quick, easy and effective.
All source documents are vector graphic documents. They are available for reviewing, modifying, or converting to a variety of formats (PDF file, MS PowerPoint, MS Visio, and many other graphic formats) from the ConceptDraw STORE. The Metro Map Solution is available for all ConceptDraw DIAGRAM or later users.
THREE RELATED HOW TO's:
ConceptDraw DIAGRAM diagramming and vector drawing software offers the easiest and time-saving way of drawing the MTA Subway Map. Let's try to make sure this with Metro Map Solution from the Maps Area for ConceptDraw DIAGRAM Solution Park.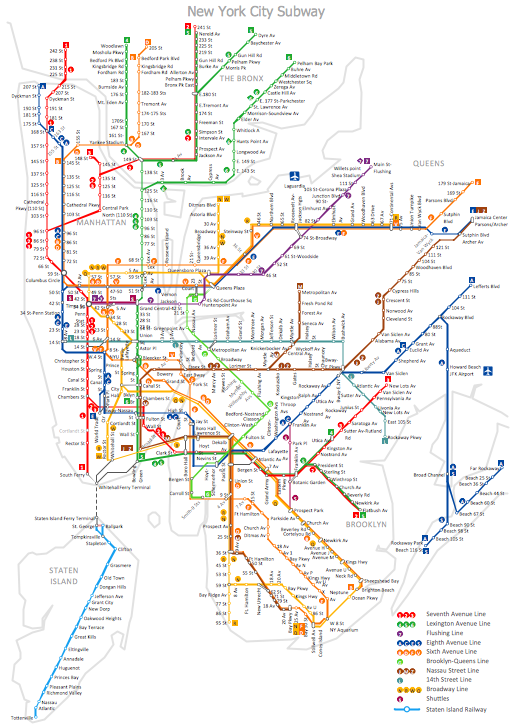 Picture: MTA Subway Map
Related Solution:
The vector stencils library Watercraft contains clipart of ships, boats, yachts, submarines for ConceptDraw DIAGRAM diagramming and vector drawing software. Use it to draw illustrations of vessels and water transport over a sea, ocean, lake, canal, river.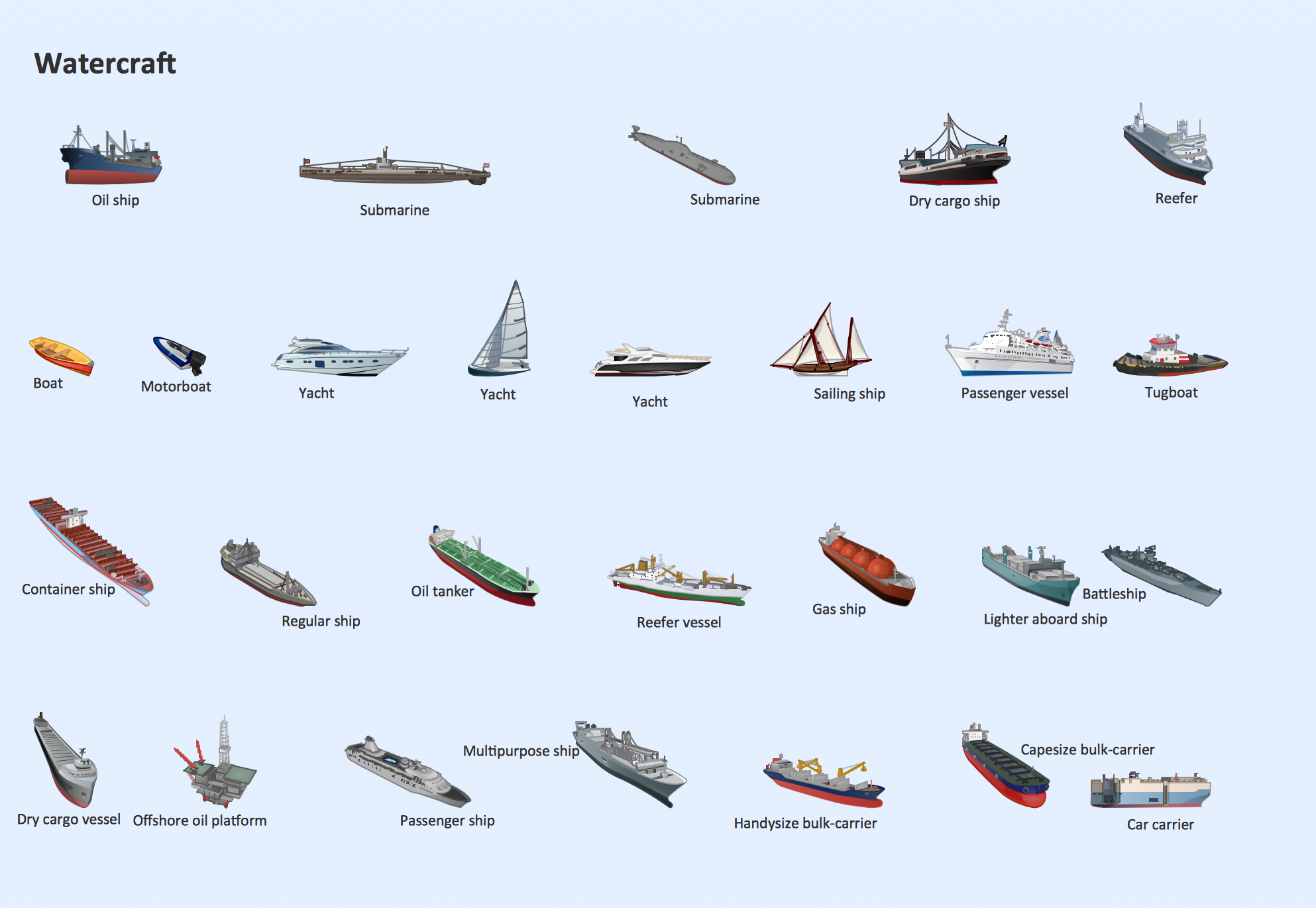 Picture: Watercraft - Design Elements
Related Solution: