Creando Diagramas
Boxes and Connectors
The innovative ConceptDraw Arrows10 Technology included in ConceptDraw DIAGRAM Package is a powerful drawing software that changes the way diagrams are produced. While making the drawing process easier and faster.
ConceptDraw DIAGRAM is a powerful software that helps you create professional looking diagrams. Pre-designed objects in ConceptDraw DIAGRAM allows you to focus on your job, not the drawing. ConceptDraw Arrows10 Technology gives you freedom and flexibility to drawing your business graphics.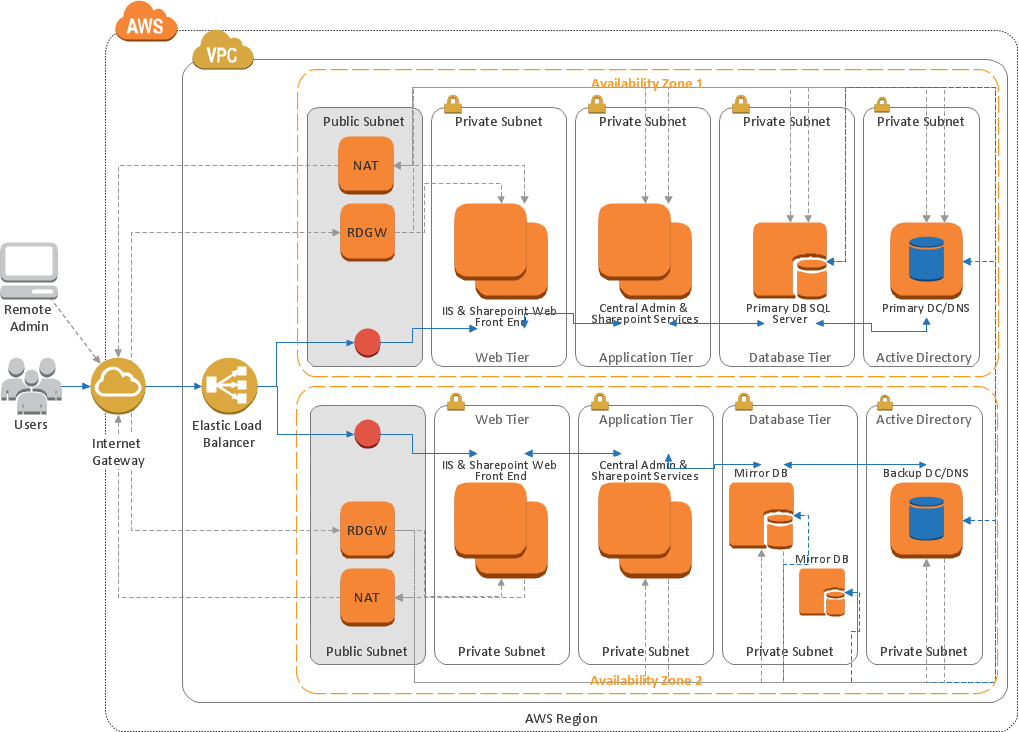 Sample 1. Amazon Web Services (AWS) diagram - SharePoint server reference architecture for public facing website scenario.
ConceptDraw DIAGRAM diagramming software provides vector shapes and connector tools for quick and easy drawing diagrams for business, technology, science and education.
Use ConceptDraw DIAGRAM enhanced with solutions from ConceptDraw Solution Park to create diagrams to present and explain structures, process flows, logical relationships, networks, design schemes and other visually organized information and knowledge.
FOUR RELATED HOW TO's:
Electronic components have two or more electrical terminals (or leads) aside from antennas which may only have one terminal. These leads connect to create an electronic circuit with a particular function (for example an amplifier, radio receiver, or oscillator). Basic electronic components may be packaged discretely, as arrays or networks of like components, or integrated inside of packages such as semiconductor integrated circuits, hybrid integrated circuits, or thick film devices. 26 libraries of the Electrical Engineering Solution of ConceptDraw DIAGRAM make your electrical diagramming simple, efficient, and effective. You can simply and quickly drop the ready-to-use objects from libraries into your document to create the electrical diagram.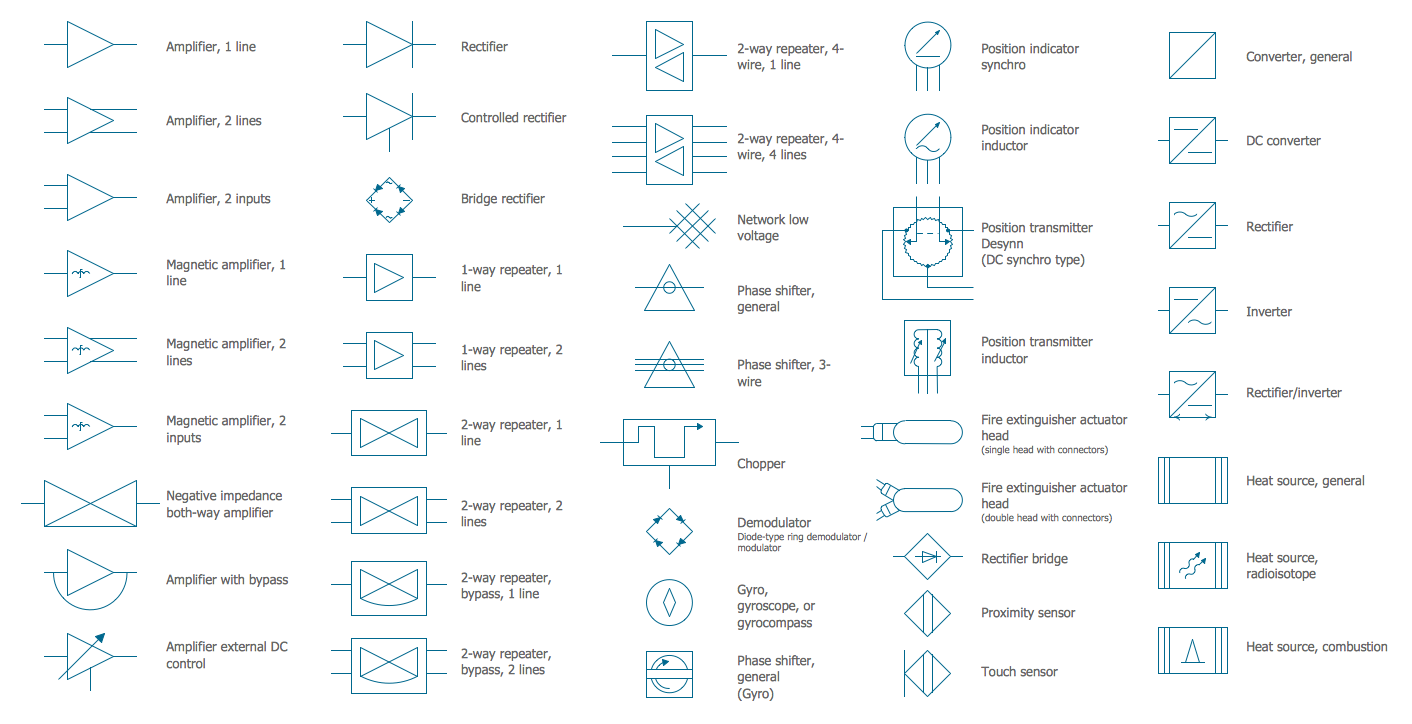 Picture: Electrical Symbols — Composite Assemblies
Related Solution:
Making the Active Directory Diagrams is always better with the Active Directory Diagrams solution, developed by the specialists of CS Odessa for simplifying all the ConceptDraw DIAGRAM users' work by making it much simpler to create the needed drawing.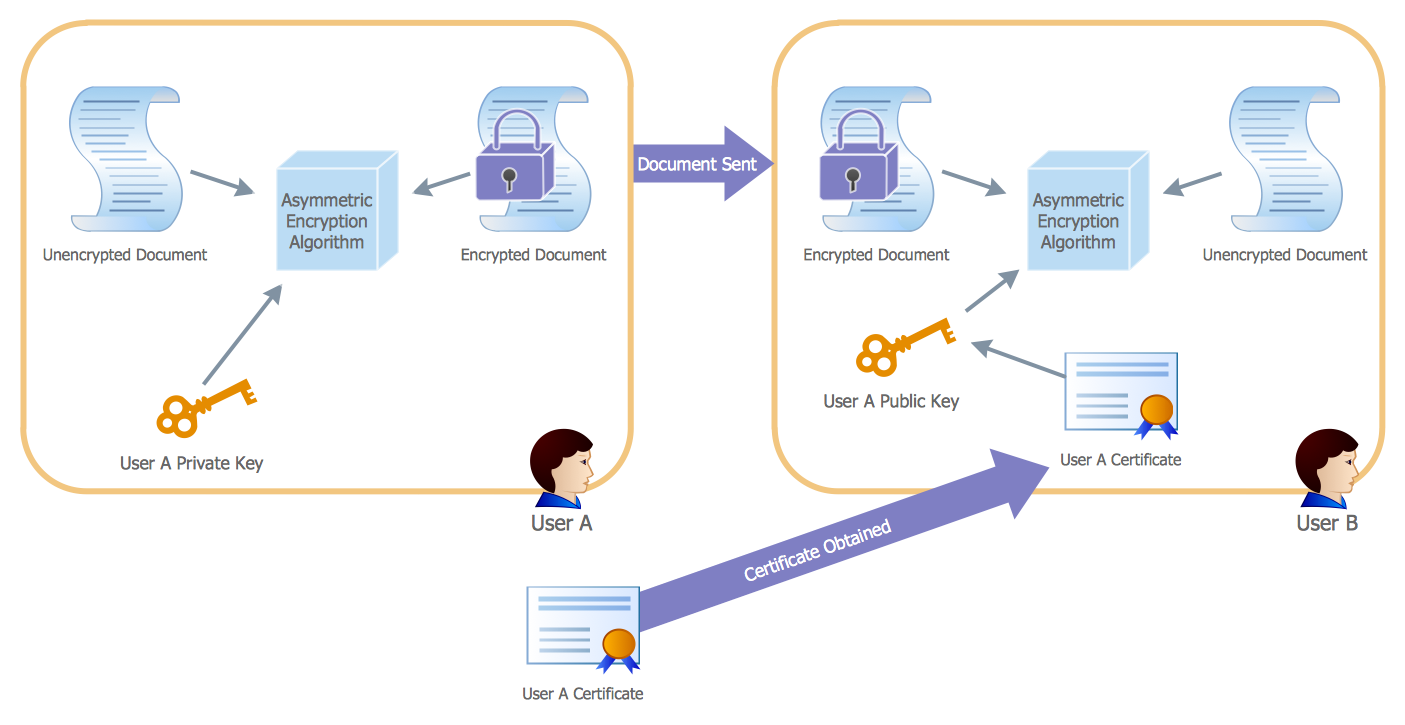 Picture: Active Directory
Related Solution:
Cisco Intelligent Services Gateway ISG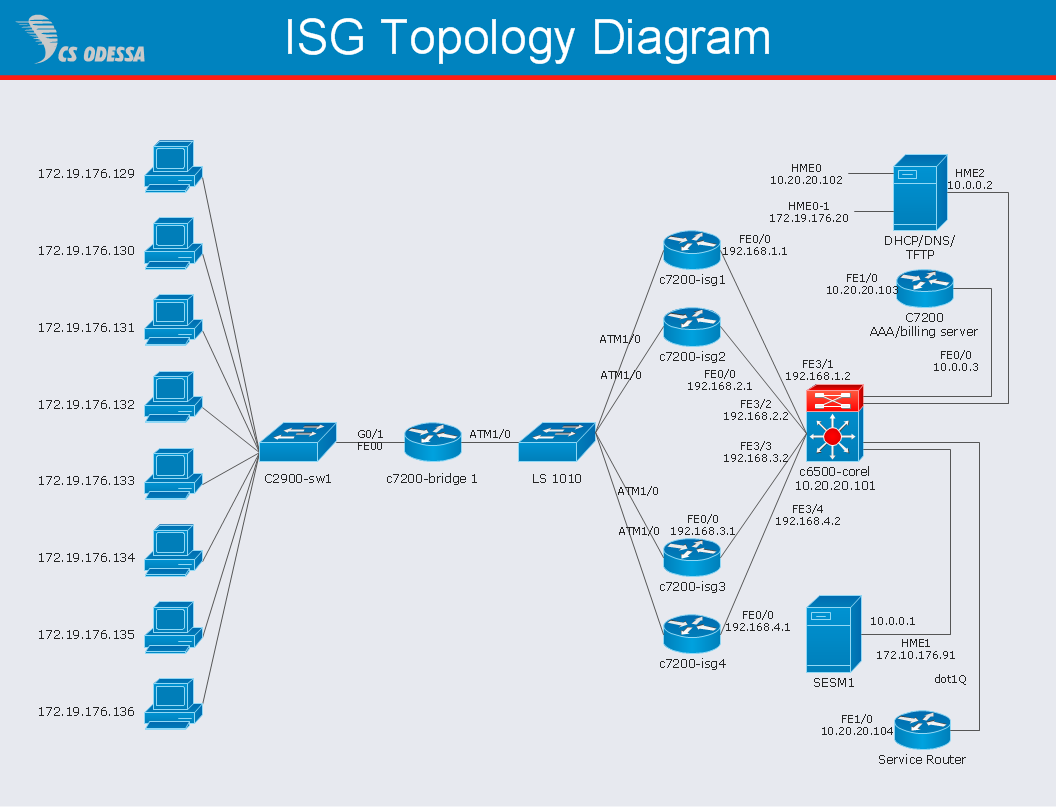 Picture: Cisco Intelligent Services Gateway
Related Solution: