How to Draw Business Process Diagrams with RapidDraw Interface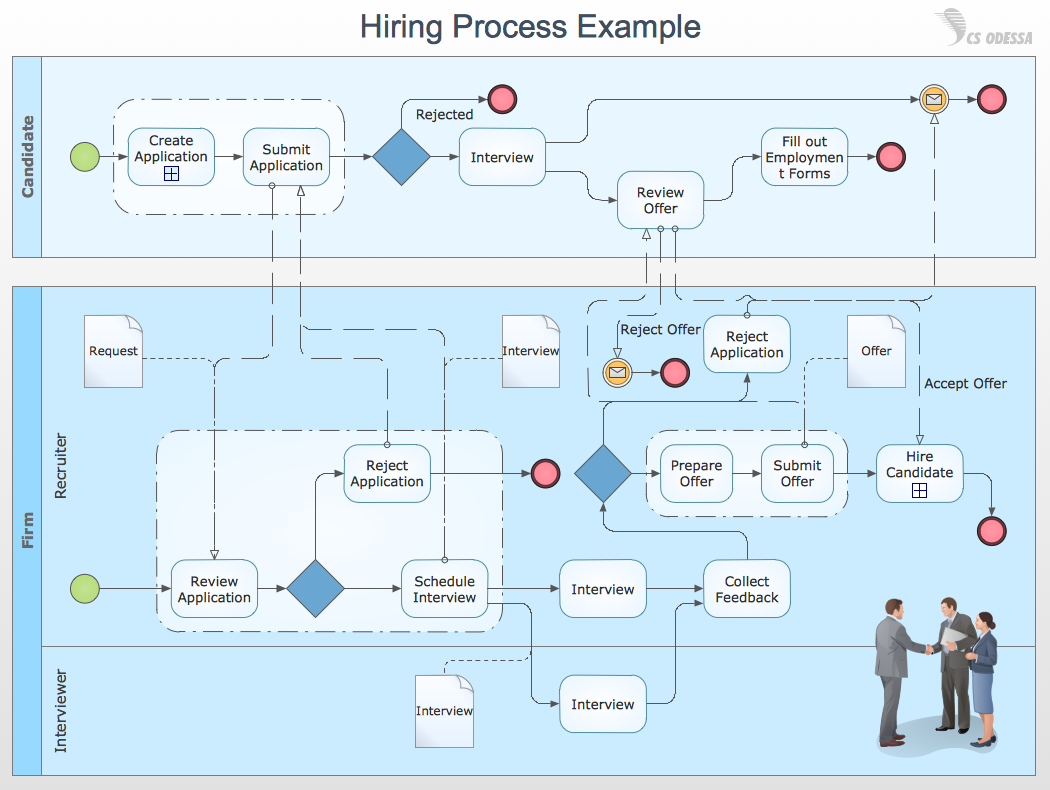 Business Process Modeling Notation (BPMN) is a set of standard symbols that allow you to create a graphical view of a business process. The symbols were developed to help users develop standard, unified structure of processes, and any messages shared between these processes.
Read more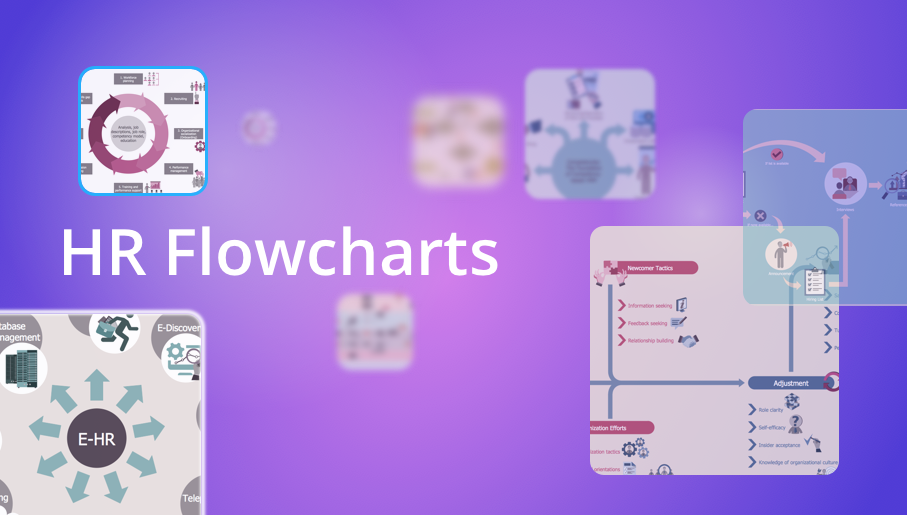 Human resource management diagrams show recruitment models, the hiring process and human resource development of human resources.
Read more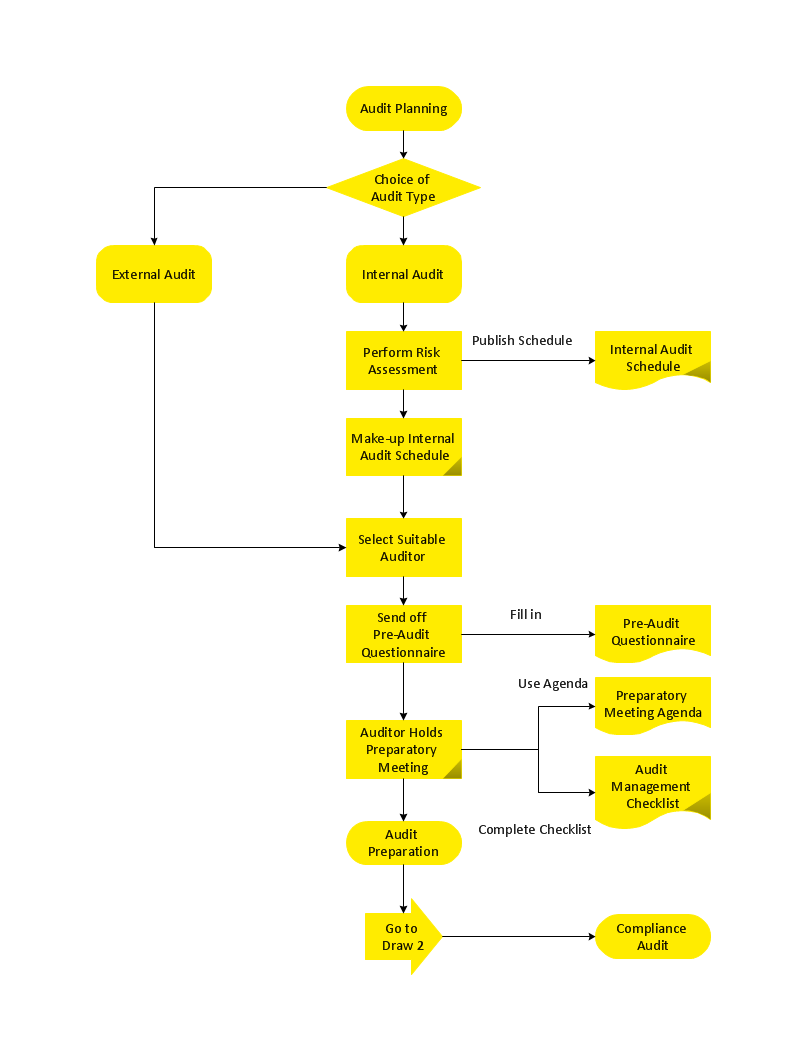 ConceptDraw PRO is a Mac OS X and Windows platforms professional software to draw your own business process diagrams and flowcharts.
Read more