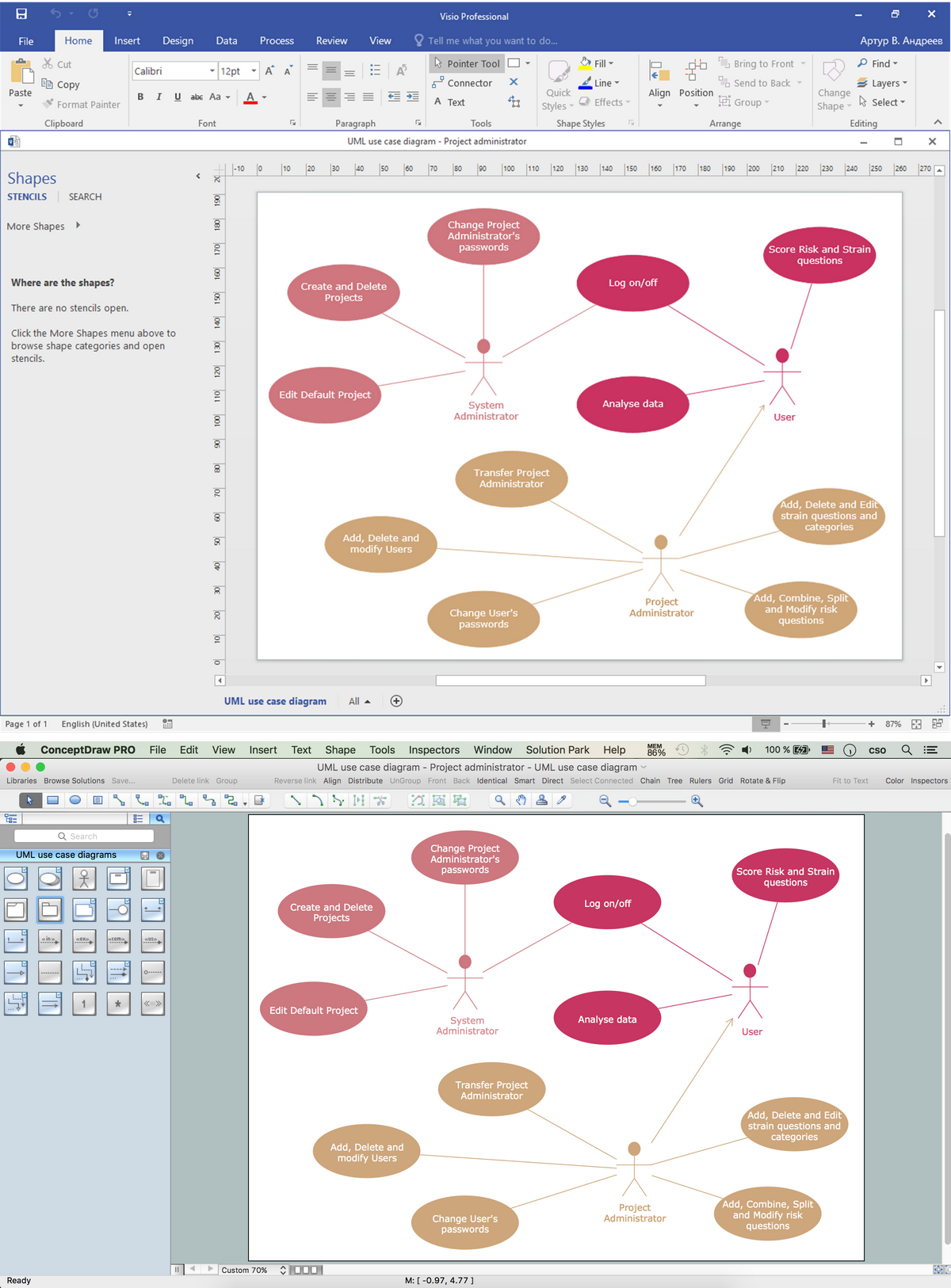 Visio Files and ConceptDraw. ConceptDraw PRO is compatible with MS Visio .VDX formatted files.VDX is Visio's open XML file format, and it can be easily imported and exported by ConceptDraw PRO.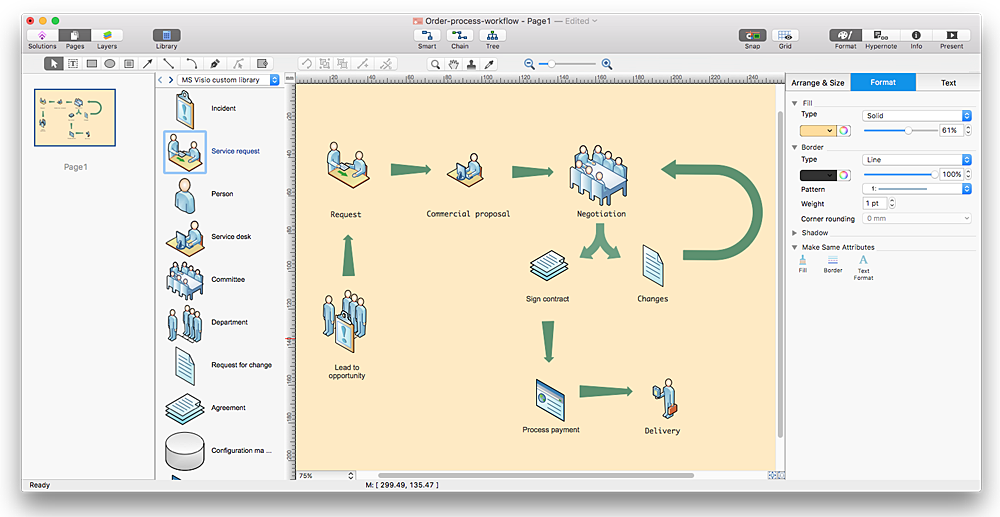 Microsoft Visio allows users to create a new custom stencil to store objects that one want to reuse later or share it with other people. ConceptDraw PRO supports the possibility to open Visio custom stencils and shapes. With the introduction of Visio 2013 Microsoft has changed the native file format used in earlier versions of Microsoft Visio. Thus, when you are looking for professional tool to open and save in the newer Visio 2013 file format on Mac. ConceptDraw PRO v10 is exactly solution for you.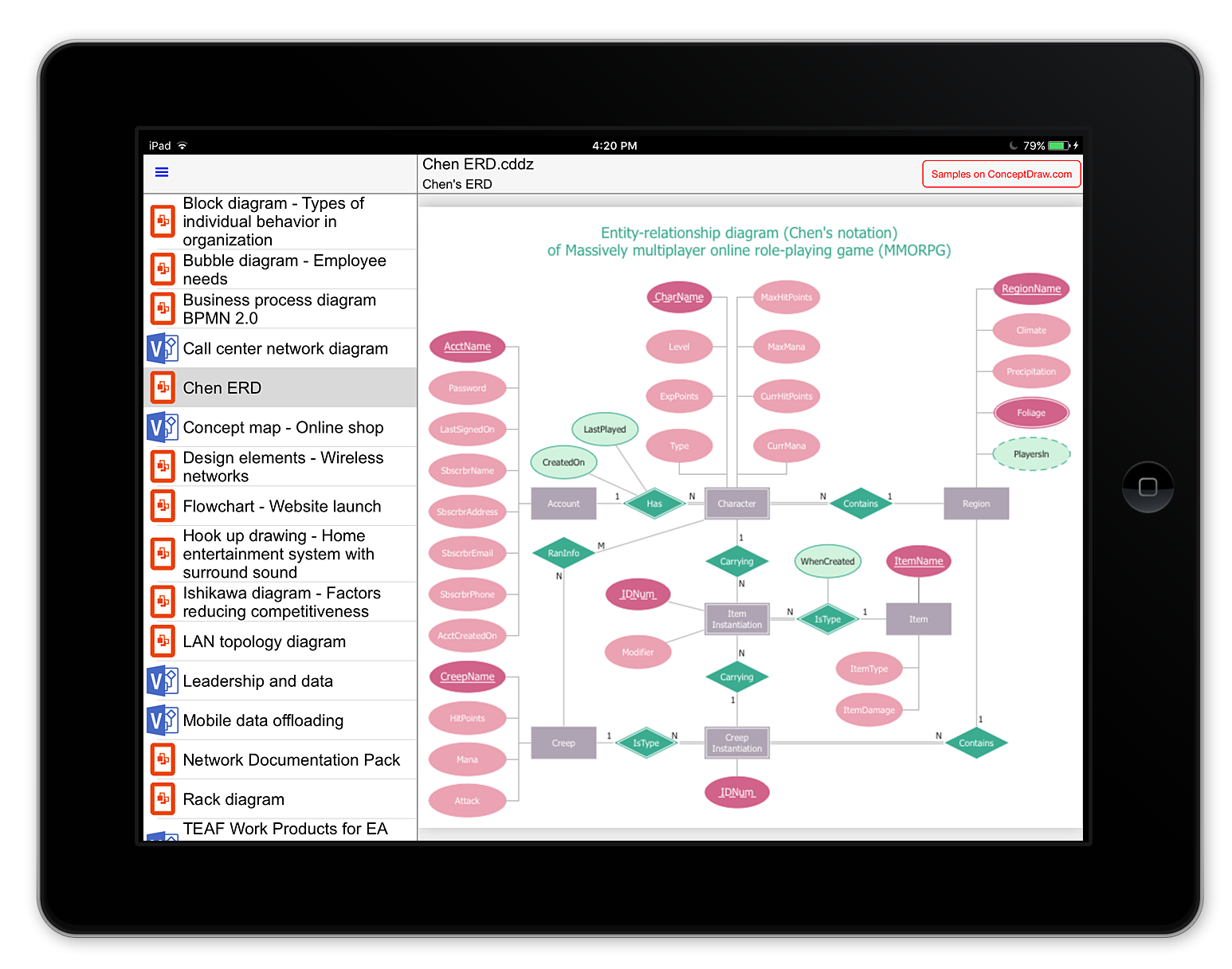 Diagram Viewer for iPad, is designed to assist individuals who need to view business graphics files. The Diagram Viewer is a viewing tool for business graphics produced by two well know business graphics and diagramming tools : ConceptDraw PRO v10 and MS Visio 2013. Diagram Viewer lets you preview ConceptDraw PRO v10 (CDDZ) and MS Visio (VSDX) files on an iPad. You can open VSDX and CDDZ files from your Mac , your email inbox; from cloud storage and, finally download them from conceptdraw.com. Diagram Viewer is the perfect tool for all your graphical needs, right at your fingertips.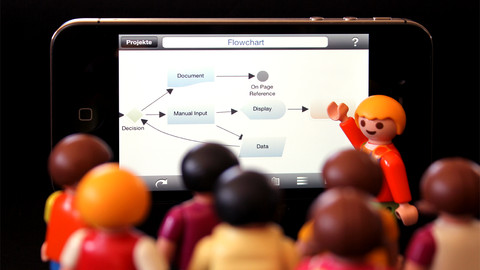 Create flowcharts in a breath with Cubetto Flow on your iPad and iPhone wherever you are.

CS Odessa provides registered users a 21 day trial period at no charge. A Trial License can be used to run a fully functional version of ConceptDraw products for 21 days. Trial mode functions exactly as a fully licensed copy of the product does. After your trial has expired and you have not yet purchased a license, the product reverts to Demo mode. The following article contains the instruction for those trial users who want to remove ConceptDraw products after the trial period is over.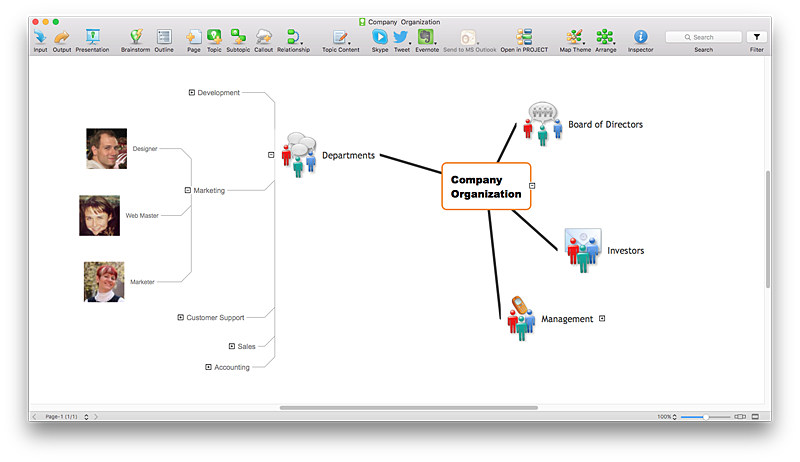 Why do people use custom clipart to create their mind maps? First, this allows you to create your author's style. Making a mind map is a creative work, and each mind map depicts the personality of its author. More, the custom clipart is needed if your mind map often contains the same set of custom images that are not supplied with standard software package. ConceptDraw MINDMAP allows you to create a custom clip art library to increase the visual capacity of your mind maps. You can even deploy them inside ConceptDraw MINDMAP so that you can use them through standard interface tools.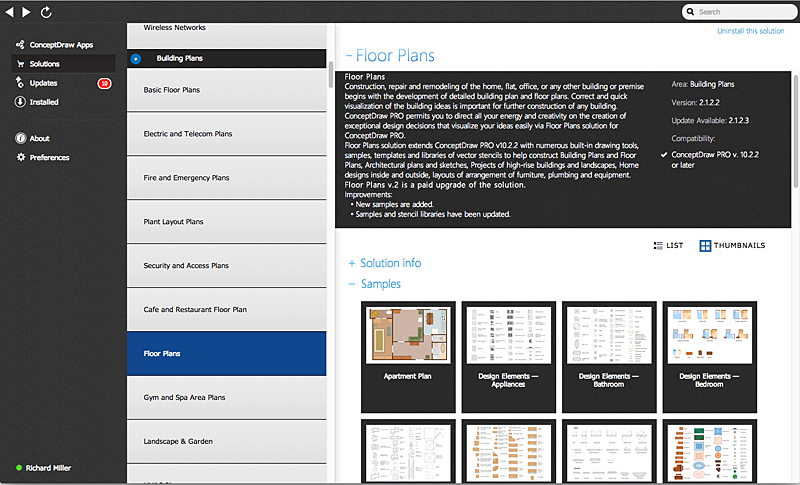 With the introduction of version 4, ConceptDraw Office has been redesigned to better accommodate future developments and solution plugins. ConceptDraw Office 4 includes ConceptDraw PRO 11, ConceptDraw MINDMAP 9, and ConceptDraw PROJECT 8. New ConceptDraw STORE helps user manage downloads of ConceptDraw software and solutions. The following article provides owners of the previous versions of ConceptDraw products with important information on updating on ConceptDraw Office v4.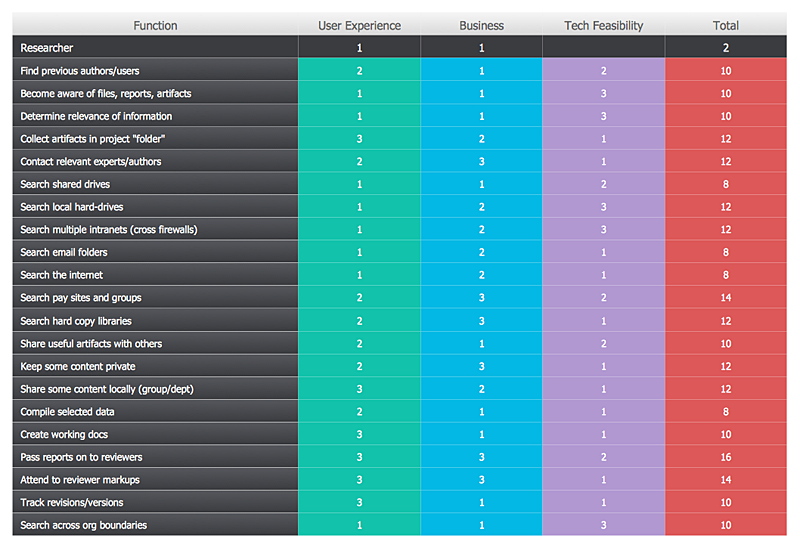 Making the prioritization matrix is helpful when all cannot be done at the same time. Prioritization matrix diagram shows the relationships between factors and this helps , to prioritize tasks and resources. This helps you to narrow down variants. By selecting and weighing options you can quickly determine the best choices and direct team to the best destinations. Prioritization matrix helps to identify a best way of implementing the most priority tasks. It is helpful in a case when you have limited resources. ConceptDraw solution for management and planning compiled from the Seven Management and Planning Tools, provides the ability to quickly build Prioritization Matrix diagrams for your project using special template.