Exporting maps as graphics or to other applications
from ConceptDraw MINDMAP (for Macintosh)
ConceptDraw MINDMAP a versatile, yet easy-to-use tool for organizing ideas and data. Creates mind maps that intuitively illustrate your thought process. Outputs a wide variety of document styles and formats. Delivers presentations from mind maps with built-in modes and MS PowerPoint export. Perfect for brainstorming, project planning, meeting management, note taking, and more.
Delivers a rich set of built-in functionalities and optional product extensions that support your daily workflow in time-saving and creative ways.
These videos provide a series of lessons that will enhance the understanding of all our users, from people just starting out with the software, through to expert users.
Separated into categories of Basic, Intermediate, and Advanced categories, the new instructional videos cover a huge breadth of topics. Users new to ConceptDraw MINDMAP will find the Basic lessons an essential platform for familiarizing themselves with the program's functions. Experienced users will benefit from the Intermediate and Advanced lessons, learning to take advantage of the program's full capabilities and unlock its true potential.
These videos demonstrating our commitment to ensuring success for every user of a ConceptDraw product.
Here's some feedback from a happy customer:
"These are really good training aids, and the planning and execution of them is as good as anything I′ve seen. I′m deeply impressed with the two training videos, and they′ve already helped me get more out of my ConceptDraw Project - there′s a bunch of things that I just didn′t know were there. And you do this stuff FREE for your clients?!! That′s what sets CS Odessa apart from ANY other software company, in my view."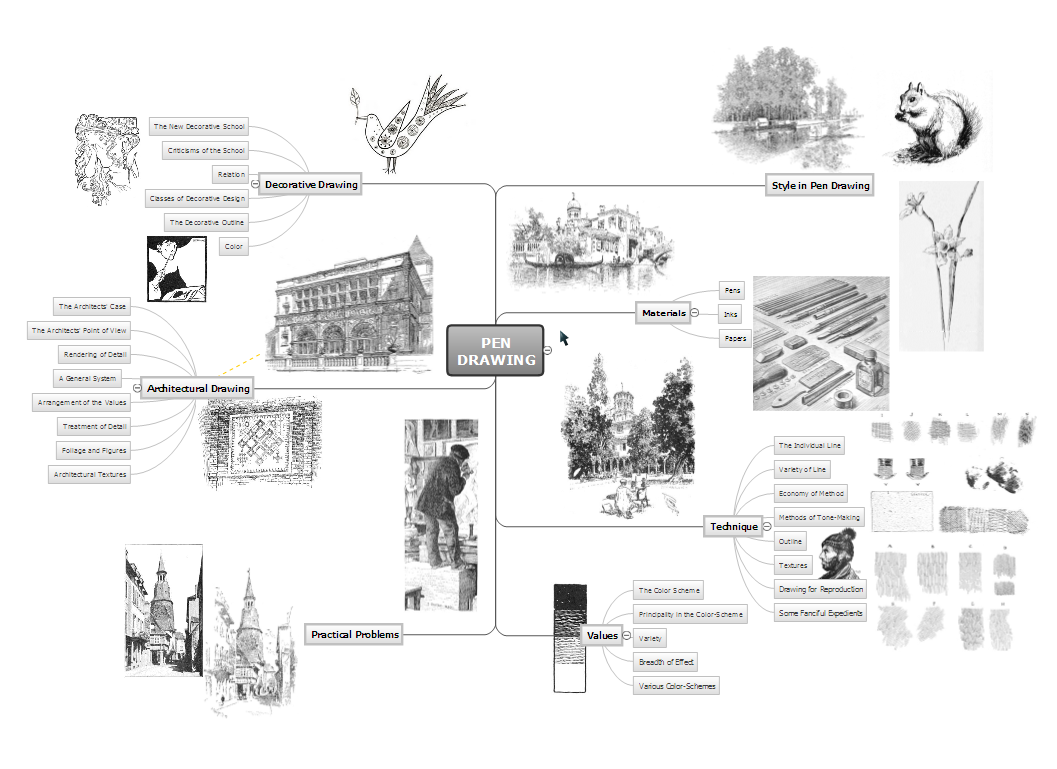 Pic.1.
Pen Drawing
THREE RELATED HOW TO's:
Visual navigation through the stages of a response process helps you locate specific actions to be taken via Action Mind Maps. Use ConceptDraw DIAGRAM and ConceptDraw MINDMAP for organize the process of response for interactions occurring in social media.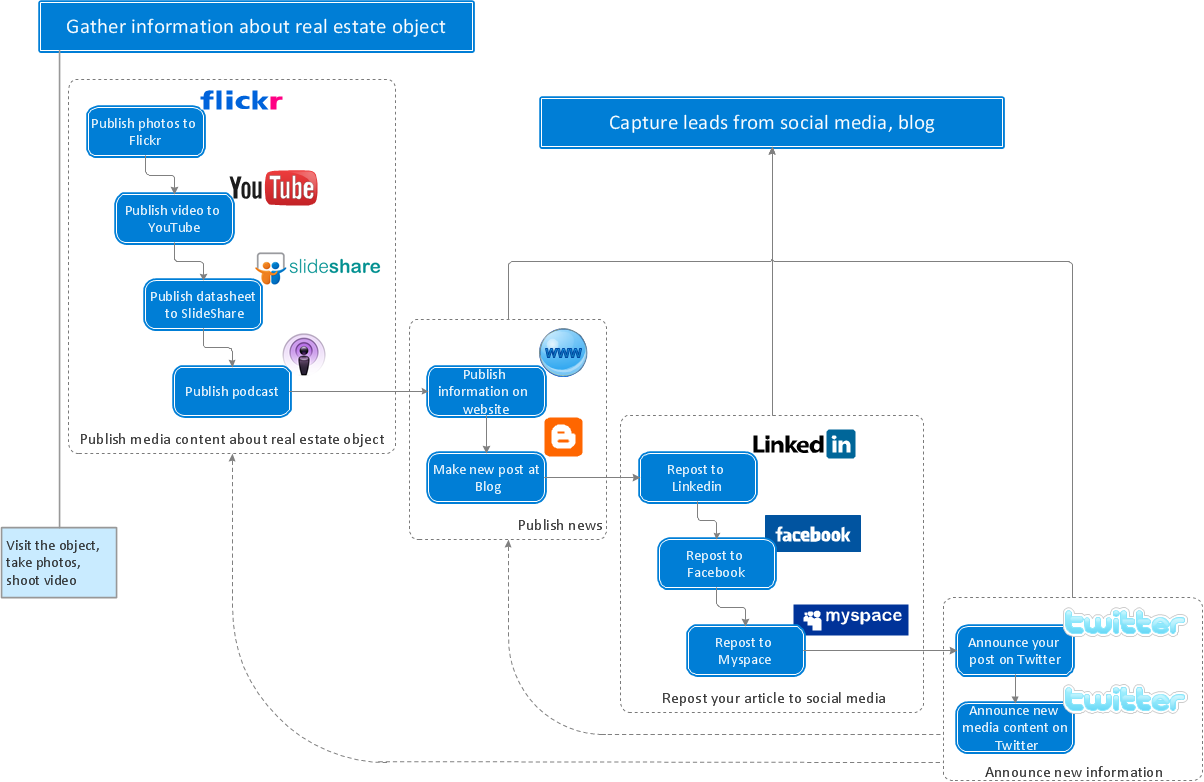 Picture: Create Response Charts
Related Solution:
When trying to figure out the nature of the problems occurring within a project, there are many ways to develop such understanding. One of the most common ways to document processes for further improvement is to draw a process flowchart, which depicts the activities of the process arranged in sequential order — this is business process management. ConceptDraw DIAGRAM is business process mapping software with impressive range of productivity features for business process management and classic project management. This business process management software is helpful for many purposes from different payment processes, or manufacturing processes to chemical processes. Business process mapping flowcharts helps clarify the actual workflow of different people engaged in the same process. This samples were made with ConceptDraw DIAGRAM — business process mapping software for flowcharting and used as classic visio alternative because its briefly named "visio for mac" and for windows, this sort of software named the business process management tools. This flowchart diagram shows a process flow of project management. The diagram that is presented here depicts the project life cycle that is basic for the most of project management methods. Breaking a project into phases allows to track it in the proper manner. Through separation on phases, the total workflow of a project is divided into some foreseeable components, thus making it easier to follow the project status. A project life cycle commonly includes: initiation, definition, design, development and implementation phases. Distinguished method to show parallel and interdependent processes, as well as project life cycle relationships. A flowchart diagram is often used as visual guide to project. For instance, it used by marketing project management software for visualizing stages of marketing activities or as project management workflow tools. Created with ConceptDraw DIAGRAM — business process mapping software which is flowcharting visio alternative or shortly its visio for mac, this sort of software platform often named the business process management tools.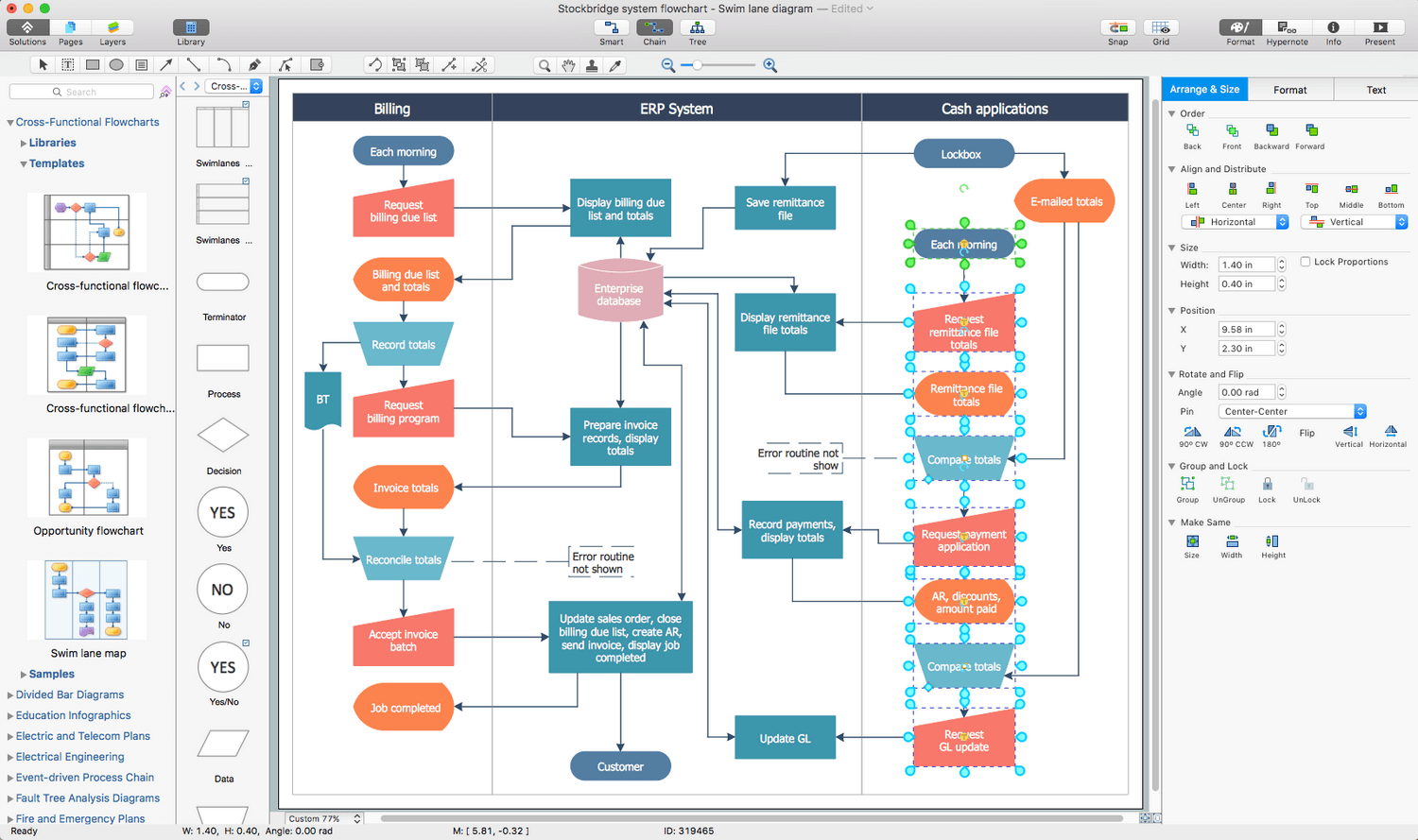 Picture: Process Flowchart
Related Solution:
Data Exchange - Tools to exchnage data files of major mindmapping software for team collaboration. The Mind Map Exchange solution allows you to share mind maps with others who have 3rd party mind map applications.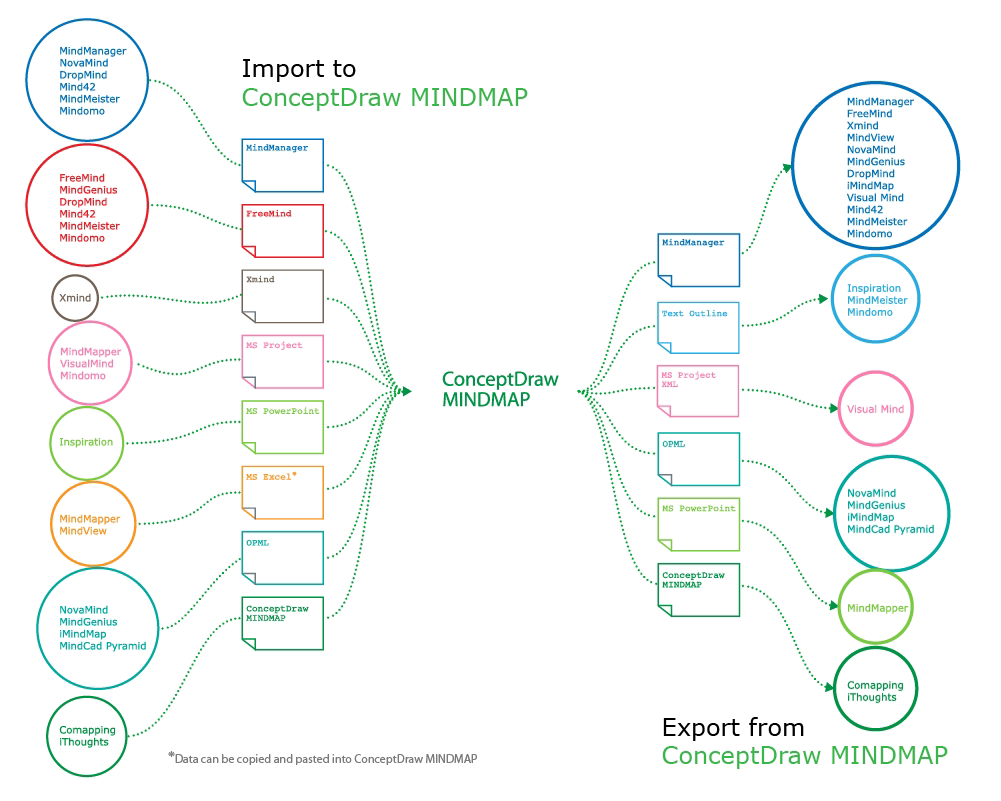 Picture: How to exchange data files of major mind mapping software?
Related Solution: