Preparing for a lecture mind map
Universal Diagramming
Here lots tools for situational use for basic drawings, charts, geo-maps, building plans, wiring and computer network communications education, engineering and software diagramming graphics.
Education
Objective
Visualize the complex knowledge to simplify and accelerate the learning and teaching.
Solution Purpose
Illustrate lectures, textbooks, student reports and presentations, educational websites with impressive scalable color pictures and clip art.
Intended For
Intended for educators and students.
Benefits
The Education Solution helps to illustrate the educational documents, presentations and websites quickly and easy with the astronomy, chemistry, math and physics vector pictures and clip art.
Products and Methods
In the background of this solution you use the advantage of ConceptDraw DIAGRAM intelligent vector graphics for educational illustrating and diagramming.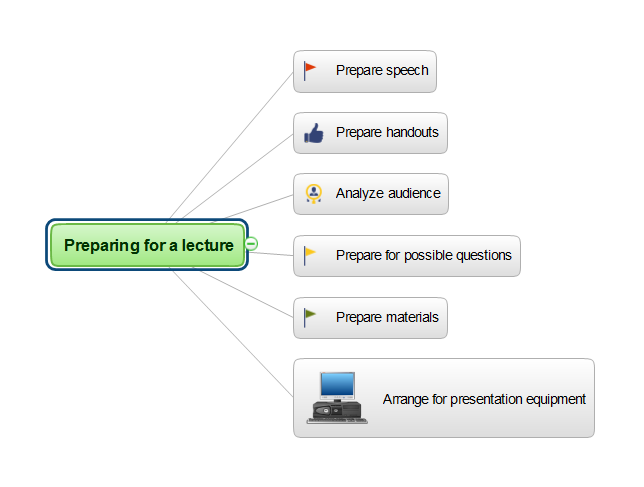 Example 1. Preparing for a lecture mind map
Export to Outline
Preparing for a lecture
Prepare speech
Prepare handouts
Analyze audience
Prepare for possible questions
Prepare materials
Arrange for presentation equipment
The Benefits for ConceptDraw MINDMAP Brainstorming Software
ConceptDraw MINDMAP is effective for brainstorming, designing mind maps, idea generating, creative and lateral thinking, creativity and problem solving.
ConceptDraw MINDMAP is ideal for team and personal work in Business, Marketing and Project Management.
The libraries with large quantity of vector objects help to illustrate your mind maps and to make them bright, visual and comprehensible.
Use of View Navigator tool lets create presentations from a mind map: you can simply select the map parts you want to present, sequence your slides, and preview the presentation.
ConceptDraw MINDMAP provides wide capabilities of importing and exporting in various formats: Microsoft PowerPoint, Microsoft Word, MS Excel, Mindjet MindManager, image, HTML, PDF file.
THREE RELATED HOW TO's:
Using mind mapping in education is very popular way to make your lecture materials more structural and clear both for you and for students. At remote learning session your students also can make notes or type questions to the current slides without interrupting slide show.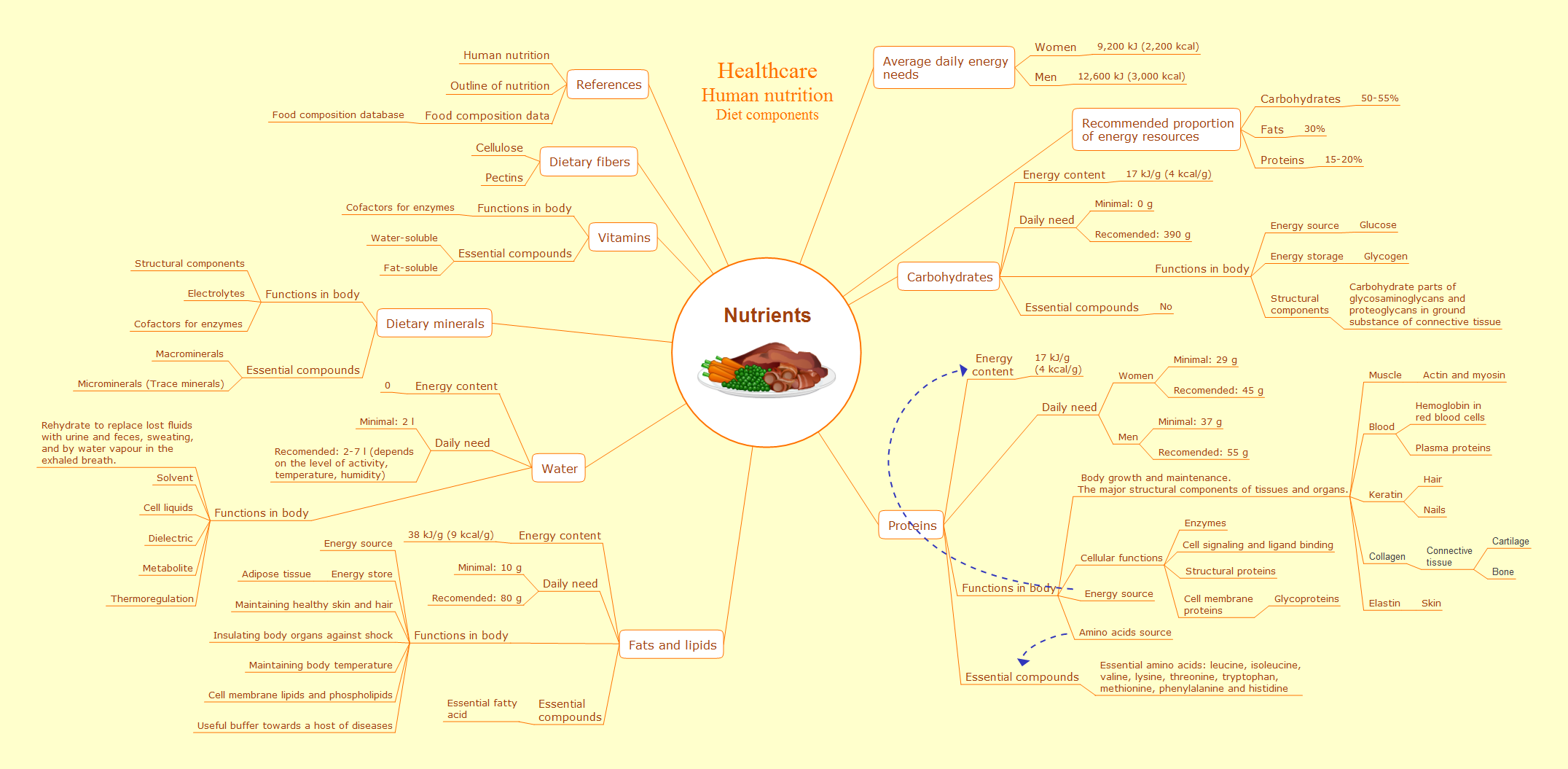 Picture: Presentations in Educational Process
Related Solution:
Mind map of a physical activity sample plan detailing a proposal to incorporate more physical activity into a college community.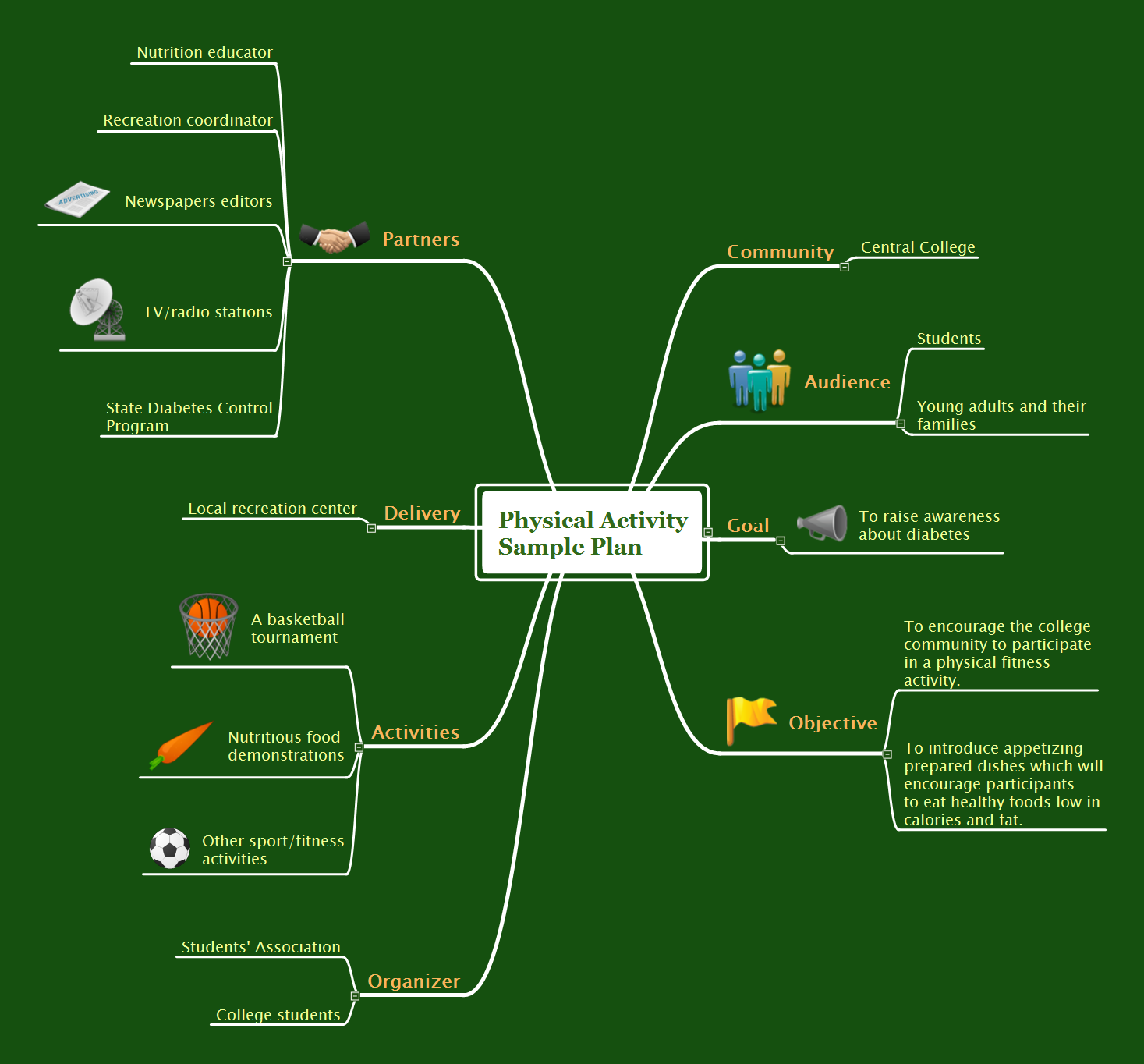 Picture: Physical Activity Plan
Related Solution:
The Ishikawa diagram, Cause and Effect diagram, Fishbone diagram — all they are the names of one and the same visual method for working with causal connections. Originally invented by Kaoru Ishikawa to control the process quality, the Ishikawa diagram is well proven in other fields of management and personal scheduling, events planning, time management. It is a chart in the form of a fish, whose head is a problem, the fins are variants for its causes. To design easily the Fishbone diagram, you can use a special ConceptDraw DIAGRAM vector graphic and diagramming software which contains the powerful tools for Fishbone diagram problem solving offered by Fishbone Diagrams solution for the Management area of ConceptDraw Solution Park.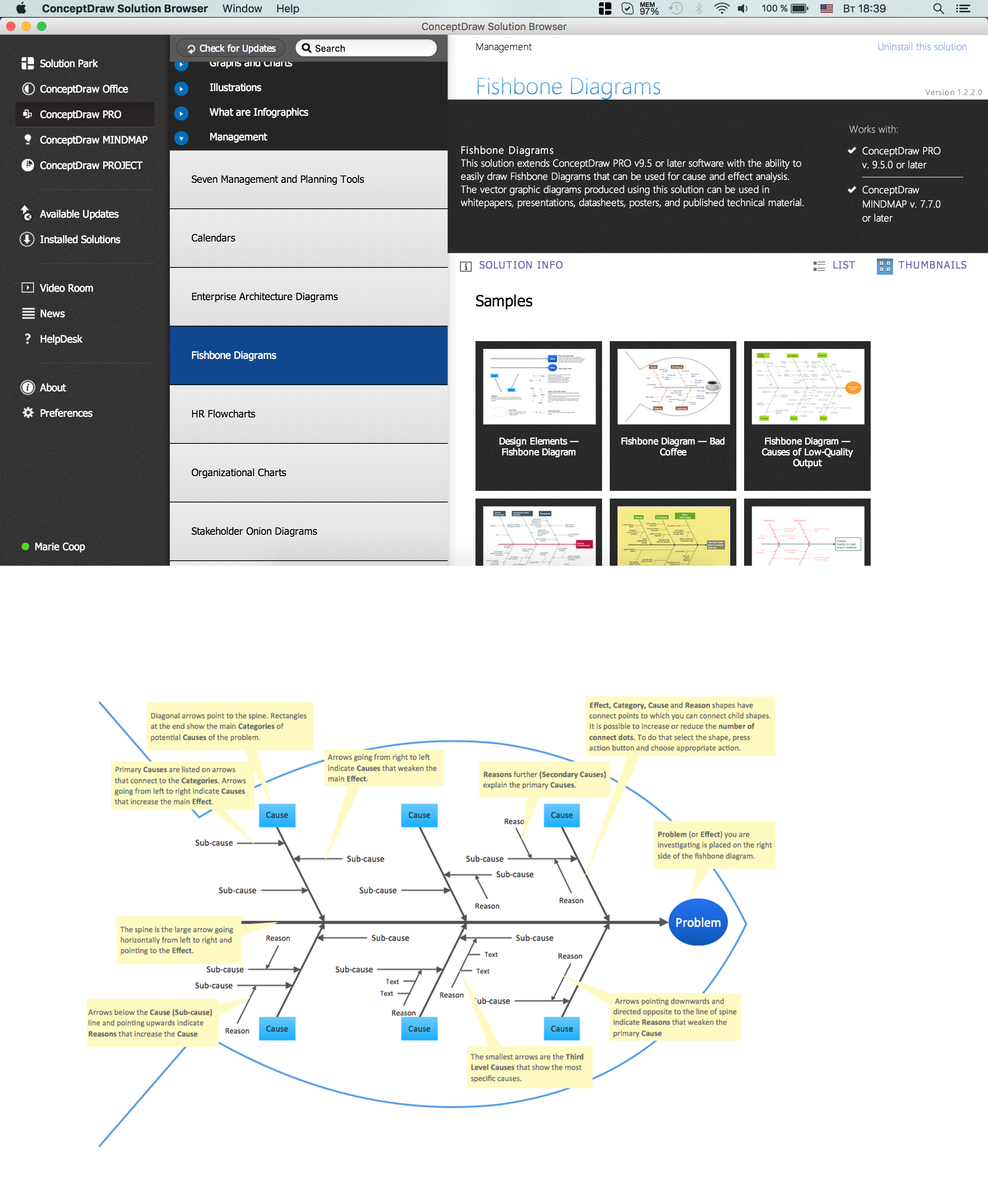 Picture: Fishbone Diagram Problem Solving
Related Solution: