Marketing Infographics
Marketing Infographics is a very popular tool that allows to represent the complex data, knowledge, and other marketing information in a simple, visual and attractive graphical form.
But how to draw Marketing Infographics simply and quickly? ConceptDraw DIAGRAM diagramming and vector drawing software extended with unique Marketing Infographics Solution from the Business Infographics Area will help you design marketing infographics without efforts.
Example 1. Marketing Infographics - International trade statistics EU in comparison with the Group of Twenty
Marketing Infographics Solution provides easy-to-use infographics drawing tools, large collection of different marketing infographics, content marketing infographics and many other types of samples and templates to be filled in.
Example 2. Marketing Infographics - Multi-screen behaviors by type of TV program
Marketing Infographics Solution offers also 11 libraries with great quantity of predesigned marketing-related vector stencils. Use these objects for effectively and quickly drawing professional looking, interesting and attractive marketing infographics.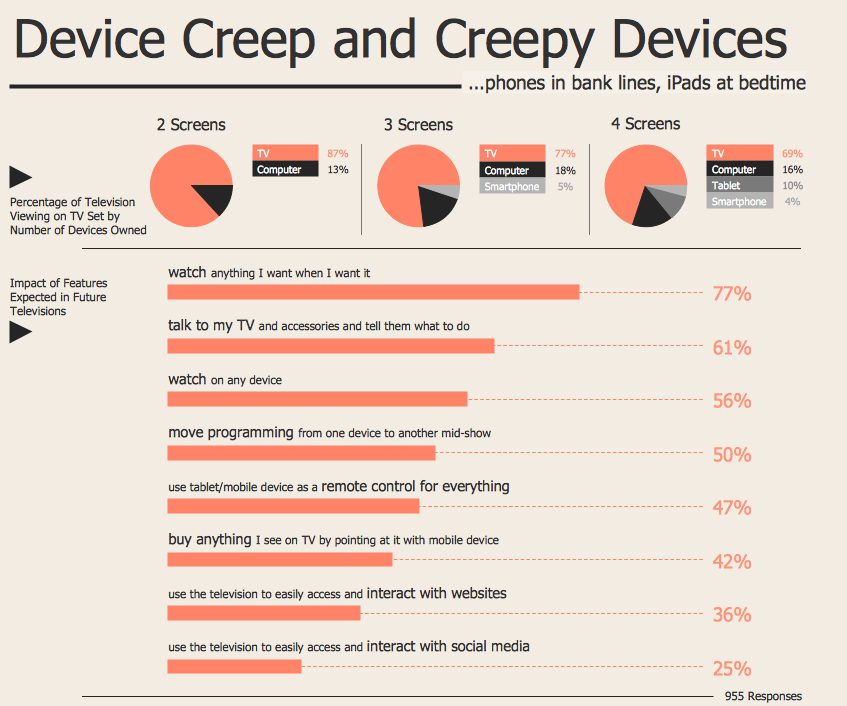 Example 3. Marketing Infographics - Device Creep and Creepy Devices
The Marketing Infographics samples you see on this page were created in ConceptDraw DIAGRAM using the vector objects from the Marketing Infographics Solution libraries. These examples successfully demonstrate solution's capabilities and the professional results you can achieve using it. An experienced user spent 10 minutes creating every of these samples.
Use Marketing Infographics solution to design your own Marketing Infographics simply and fast.
All source documents are vector graphic documents. They are available for reviewing, modifying, or converting to a variety of formats (PDF file, MS PowerPoint, MS Visio, and many other graphic formats) from the ConceptDraw STORE. The Marketing Infographics Solution is available for ConceptDraw DIAGRAM users.
THREE RELATED HOW TO's:
To support you in your tasks you can use the power of ConceptDraw DIAGRAM providing intelligent vector graphics that are useful for marketing diagramming and ConceptDraw MINDMAP for key marketing mind maps.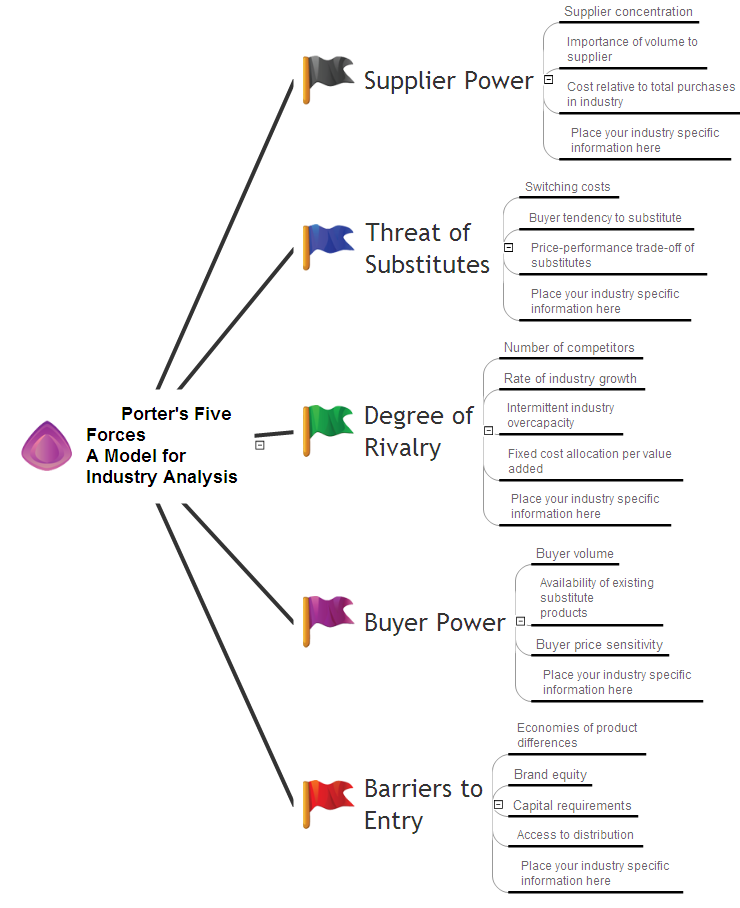 Picture: Business Productivity - Marketing
Related Solution:
It is easy to recreate any informational system structure using diagrams. There are three main components of any ER diagram: entity, attribute and relationship. Basing on these three components, one can define other, less used elements, such as weak entity or relationship, derived attribute, recursive relationship etc. This is the set of graphic elements of ERD Chen's notation. This ERD notation is used to represent an entity–relationship models. It involves the set of geometric forms: rectangles - depicting entities, ovals - representing attributes and diamonds depicting relationships assigned for first-class objects, that can have relationships and attributes of their own. Connections are displayed with arrowed lines. It is known that the Chen's ERD notation is used to show a detailed view of entities and relationships. ConceptDraw Entity-Relationship Diagram solution from the Software Development section of Solution Park provides the ability to create ERD of database structure for software development purposes using the Chen's notation elements.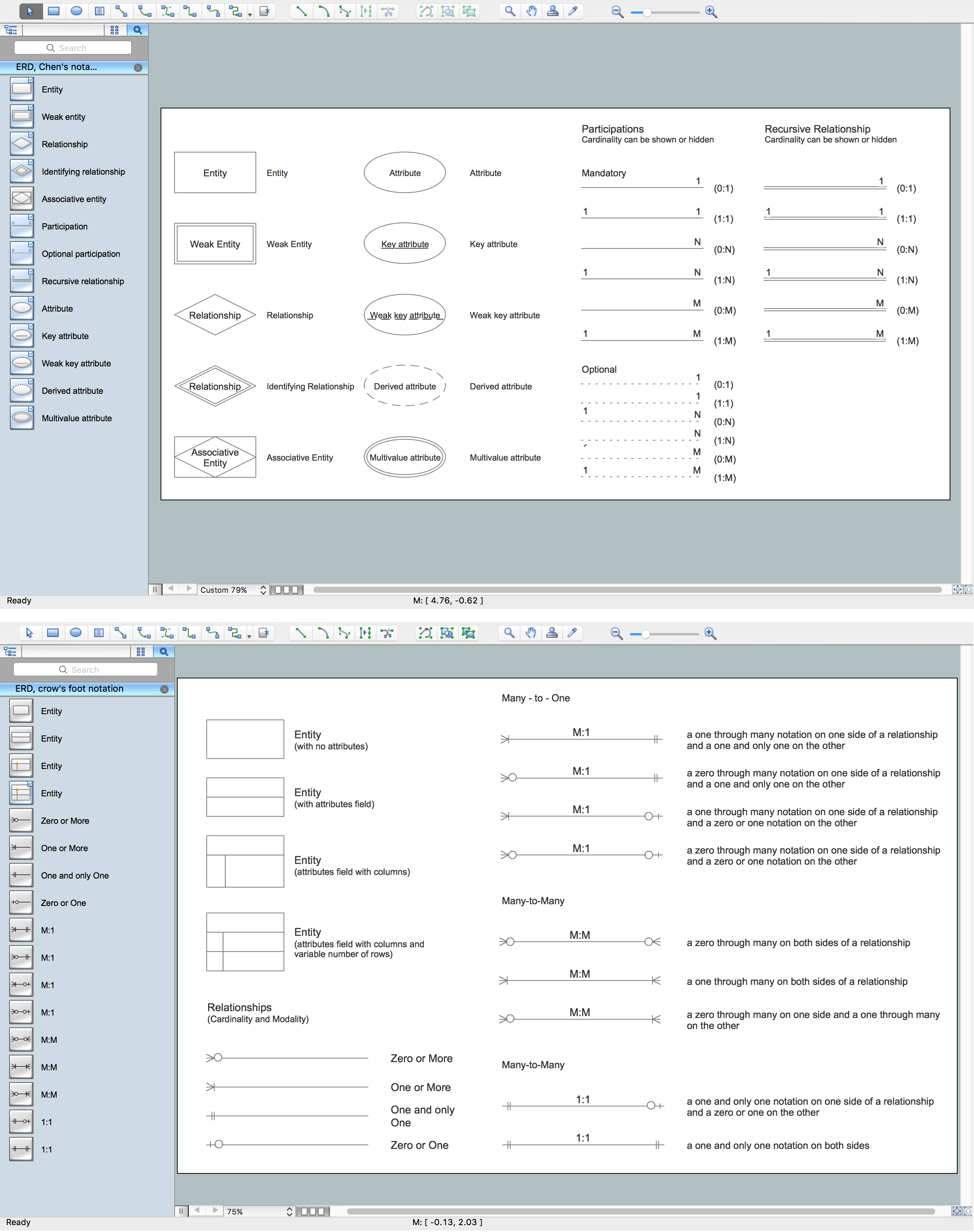 Picture: Components of ER Diagram
Related Solution: