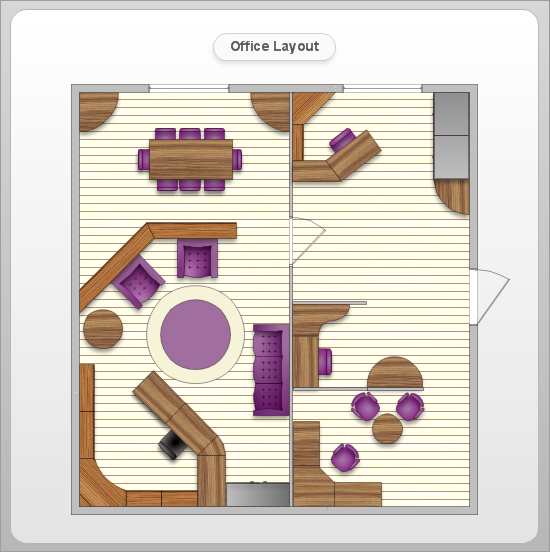 Quick and Office Layout Software — Creating home floor, electrical plan and commercial floor plans.
You can use many of built-in templates and examples of our Office Layout Software. Start with the exact template you need then customize to fit your needs with more than 10000 stencils and you will find expected result in minutes.
How to Draw a Floor Plan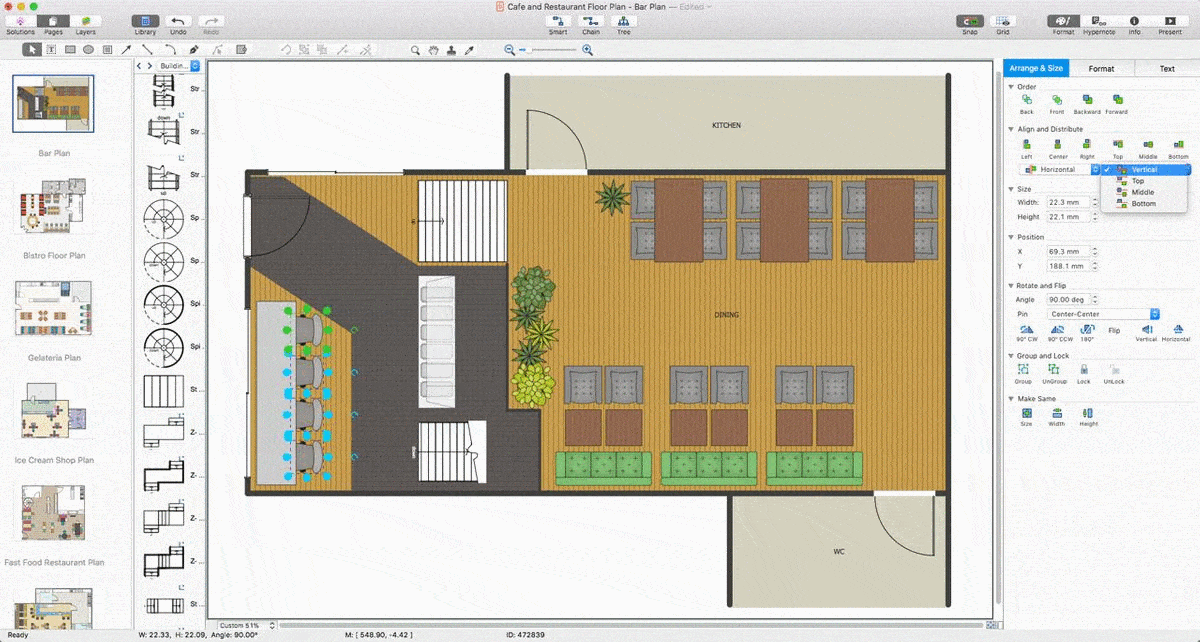 The restaurant is a special place for relax and recreation. Its design and atmosphere must be unique. Planning, design, music, kitchen, service create an unforgettable atmosphere of comfort, harmony, convenience.
You can create quick custom designs of: Restaurant layouts, Restaurant Floor plans,
Restaurant Design with our Restaurant Floor Plans Software.