Genogram
A genogram is a graphic representation of a family tree using special symbols. It displays the interactions within a family over multiple generations, relationships, and major events. A genogram is more than a traditional family tree because contains more information in addition to the main one. Typically, it includes the names, genders, dates of life, and indicated relationships. Among the additional data, you can find information about the origin for the non-biological children, the level of education, social behaviors. The data about chronic illnesses and harmful habits like alcoholism, major life events are desired to be included. It allows analyzing emotional and social relationships within a family with a goal to detect hereditary tendencies, regularities, repetitive behavior models. According to your goal, you can choose what data need to be included in your Genogram and which level of details it will reflect. The Genograms for each particular case can vary significantly and there is no limitation there.
The best way to get started with the genogram's creation is to use a special vector design software ConceptDraw DIAGRAM enhanced with Genogram solution from the Health area of ConceptDraw Solution Park. This solution offers a large collection of Genogram samples and examples, and four libraries with pre-made basic symbols commonly used to create the Genograms.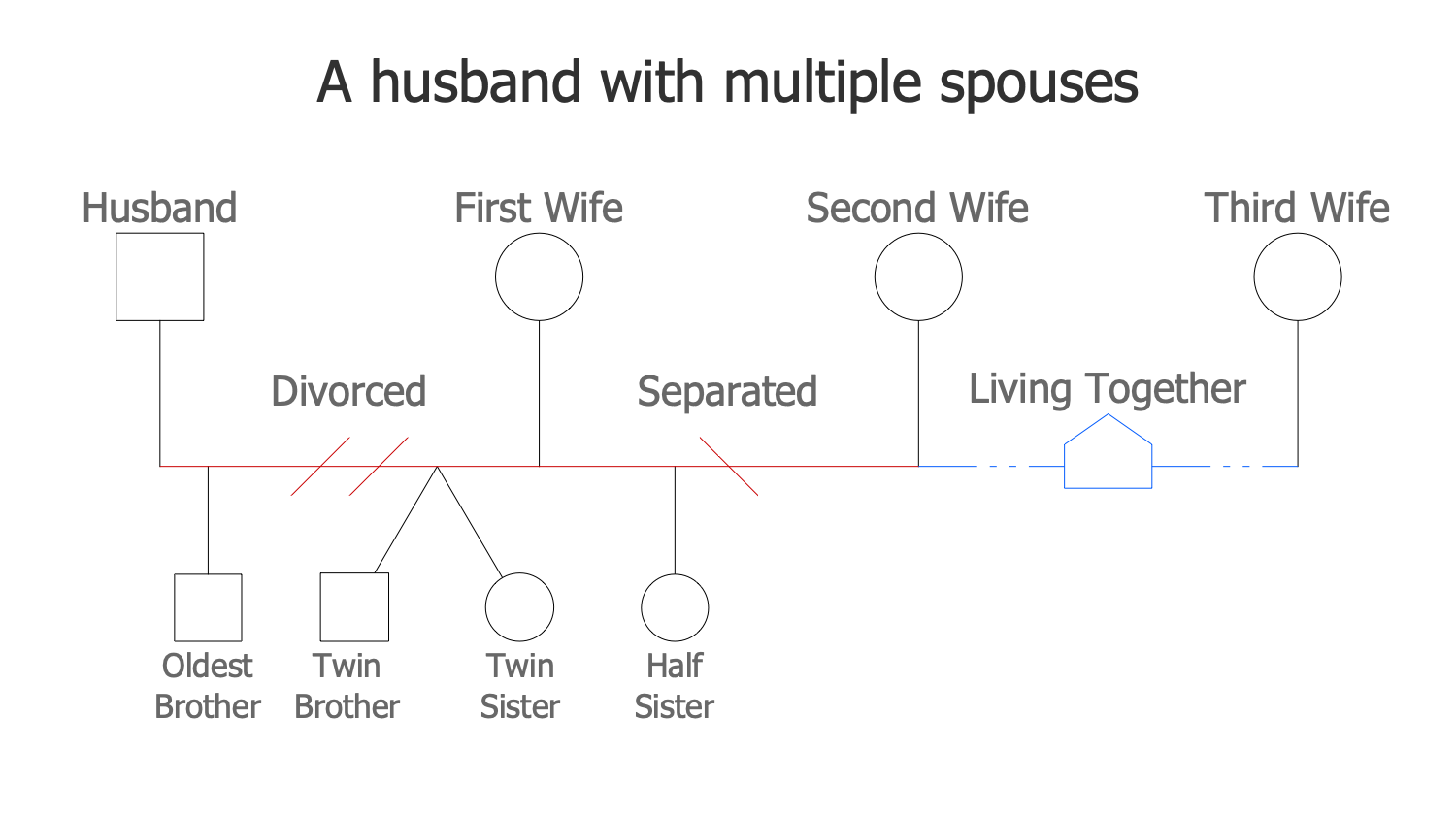 Genogram Library
Genogram library contains the basic design elements - genogram symbols describing the demographics of members of a family. It includes the symbols representing the genders, different types of children including adopted and foster children, child links like twins or identical twins. The symbols providing personal information about pregnancy, miscarriage, abortion, stillbirth are also offered. A diamond representing a pet and a question symbol depicting an unknown gender are included. The commonly used symbol for a male is a square and a circle is correspondingly used for a female.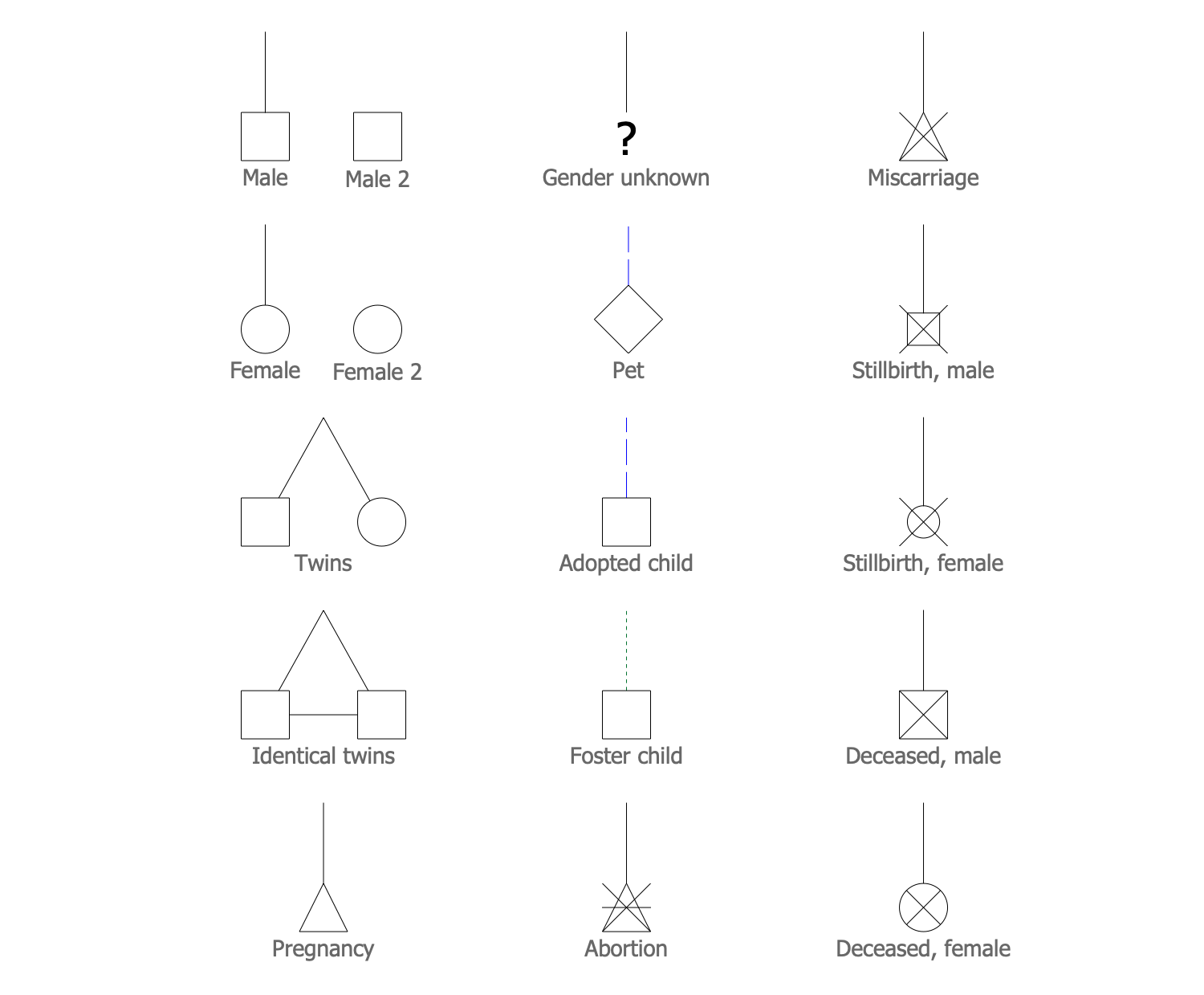 Medical Genogram Library
Medical Genogram library includes the symbols of family members, who have some diseases, are in some specific medical conditions, or simply have a lifestyle or habits impacting the health of other current or future family members.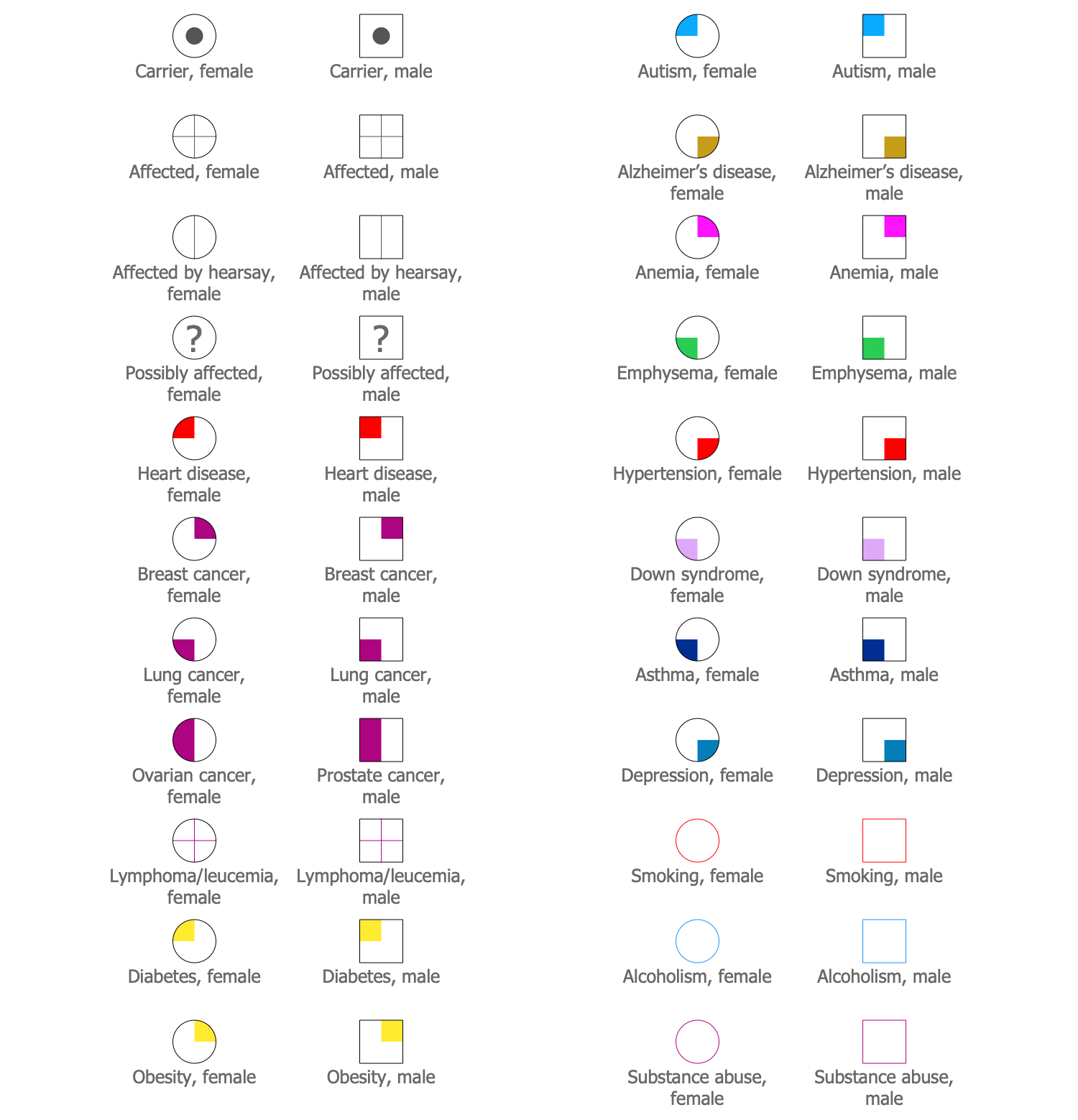 Emotional Relationships Library
Emotional Relationships library includes the connections reflecting the emotional affections of family members and quality of the relationships. They indicate love, friendship, hatred, harmony, disagreement, hostility, violence, abuse, neglect, limerence, controlling, manipulation, etc.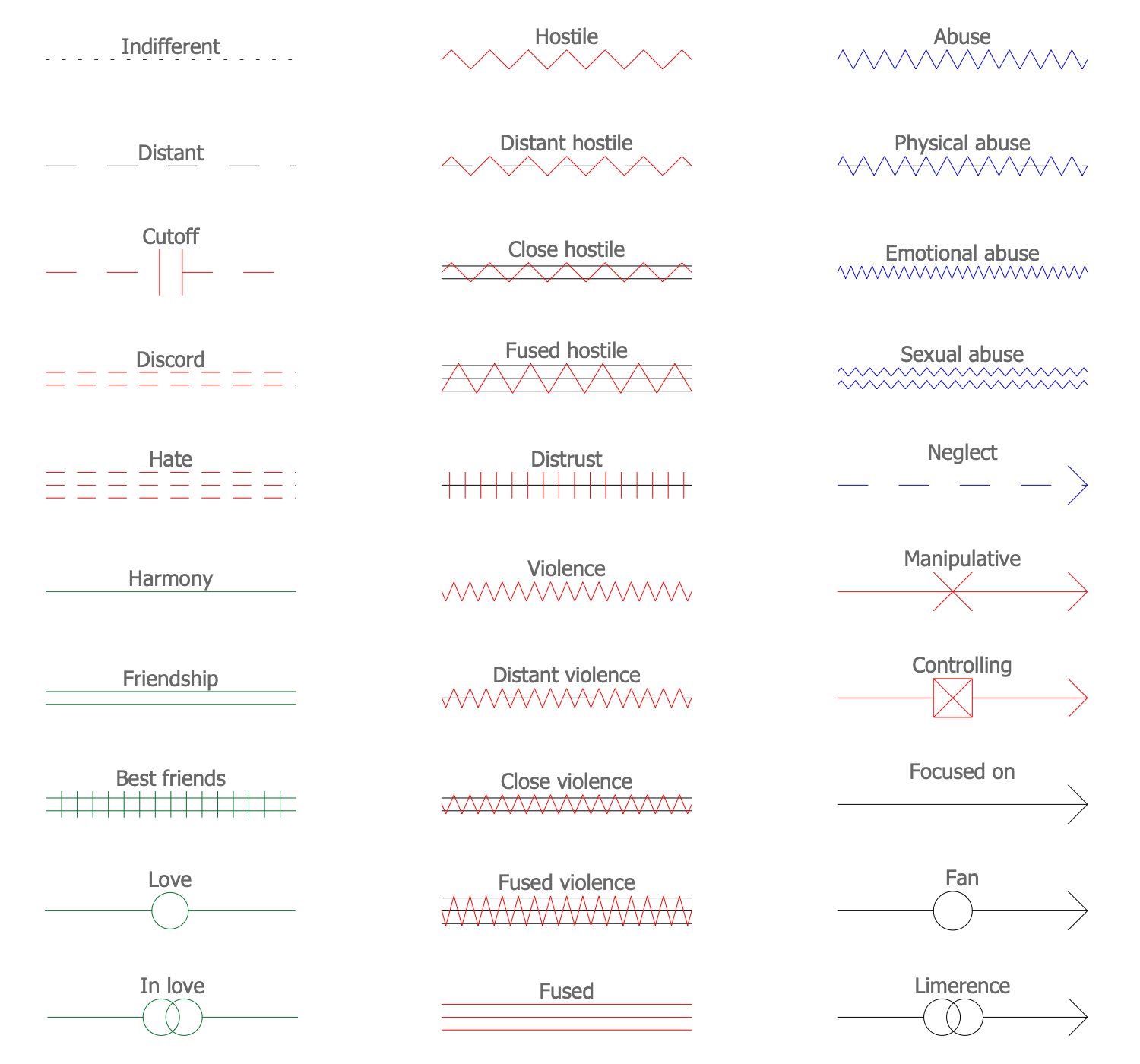 Family Relationships Library
Family Relationships library includes different kinds of connections. They are used to indicate the relationships between the family members, to differ the states of marriage, cohabitation, divorce, separation, engagement, love affair, etc.